March 30, 2022
Wild pack of scouts visit NREC
By Vu Nguyen cmra(through)nrec.ri.cmu.edu
March 30, 2022 - PITTSBURGH, PA - Today, a wild pack of scouts arrived at the National Robotics Engineering Center to take a look at the types of robots that Carnegie Mellon University has worked on, and why robots are needed in the first place.
The pack (343) consisted almost two dozen scouts, parents, and their den leader, Greg Barlow. Coming from Morningside, the troop spent time learning about the robots from all sorts of industry sectors: from Agricultural, Auto Industry, and to Defense.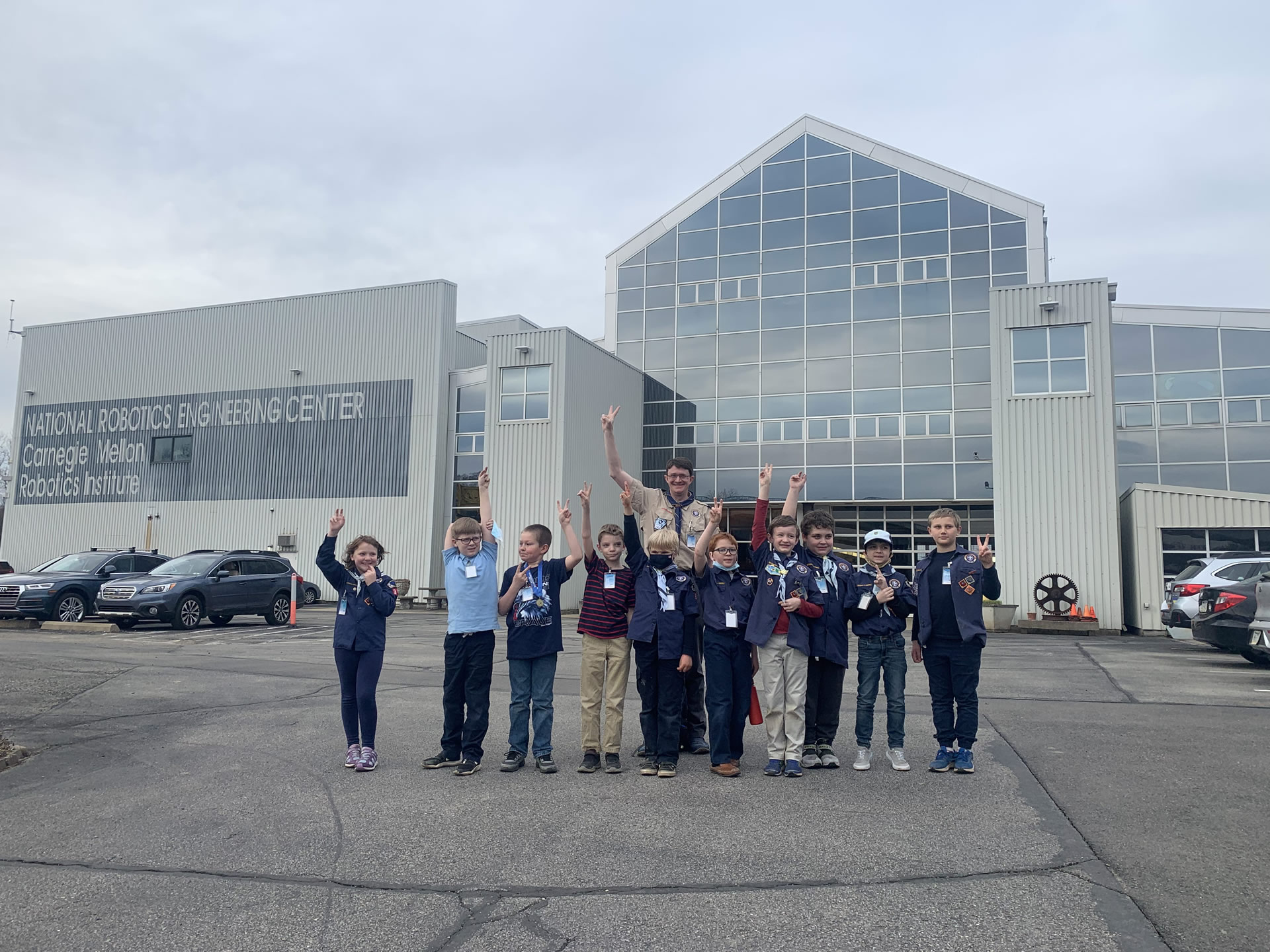 "Robots are made so that they do things that humans don't want to do", one Bear Scout said in response to the prompt, "Why do you think we need robots?". The scouts were incredibly bright, and brought on their curiosity in full swing while exploring the warehouse full of robots from the past and present.
By the end of the tour, the pack had the opportunity to see, look, and feel the different robot projects, and also go into some of the "testing sites" that robot projects often need in order to ensure that the robot works properly. If you or your den/troop are ever interested in a tour, let us know at cmra@nrec.ri.cmu.edu. Until next time!