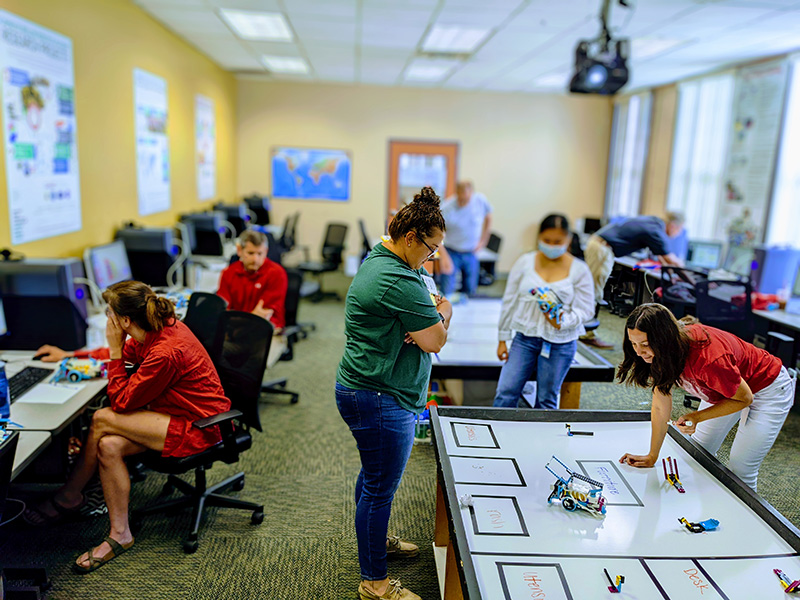 November 03, 2022
2023 Training Schedule Released
The online and on-site training for the 2023 calendar year has been published! We are pleased to offer online training sessions that start throughout the year (in February, July, and September), and in-person training at our Pittsburgh location at the National Robotics Engineering Center (NREC). 
Online Training 
Online Training can come in two formats (depending on when the session starts). Winter/Spring and Fall sessions come in a 5-week, one-day-a-week, format. Since the summertime can usually be busy with vacations, we offer a one-week (5 consecutive days) format. 
Do it at your own pace
All of the online training sessions are recorded. This means that even if you cannot make the "live" times, you can always go through the sessions with the recordings! Many of our participants take advantage of this as they may be in another time zone, or have other obligations. Participants have access to the instructor in case of any questions about the classwork. 
On-site Training
While online training can be very convenient, it's hard to completely replace a fully immersive face-to-face experience! During our summer on-site training, participants go through 36 hours of Professional Development throughout the week. (Delicious) Lunches are provided Monday through Thursday (Friday is a half day), and all participants need to do is show up! Come experience the training live, and explore the beautiful city of Pittsburgh during the evenings. 
Schedule