March 22, 2022
2022 State of Development: CS2N
By Tom Luong tluong(through)andrew.cmu.edu
State of Development: CS2N
Greetings from the CS2N team! We are extremely excited to share an update that will make things a little easier for Google-enabled users.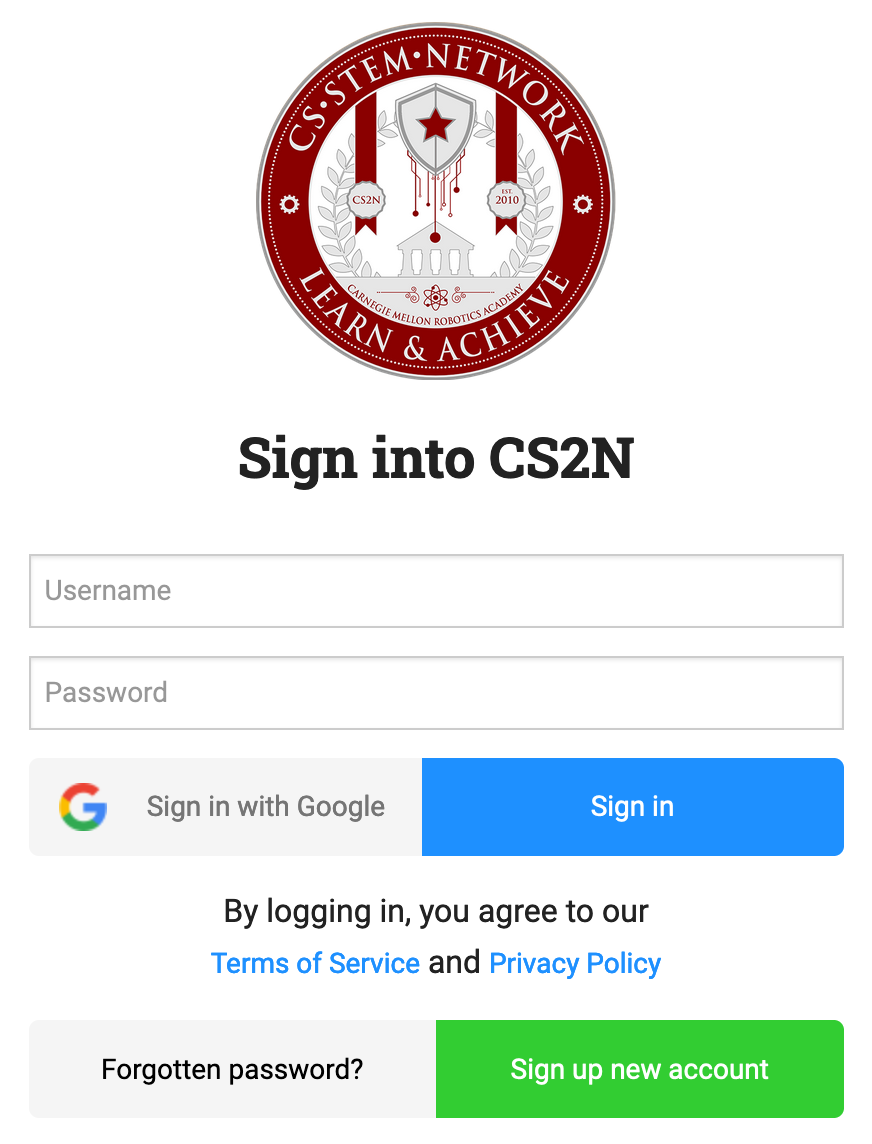 CS2N is now connected with Google Cloud Platform, so anyone with a Google account can skip account creation and jump right to viewing content and saving progress.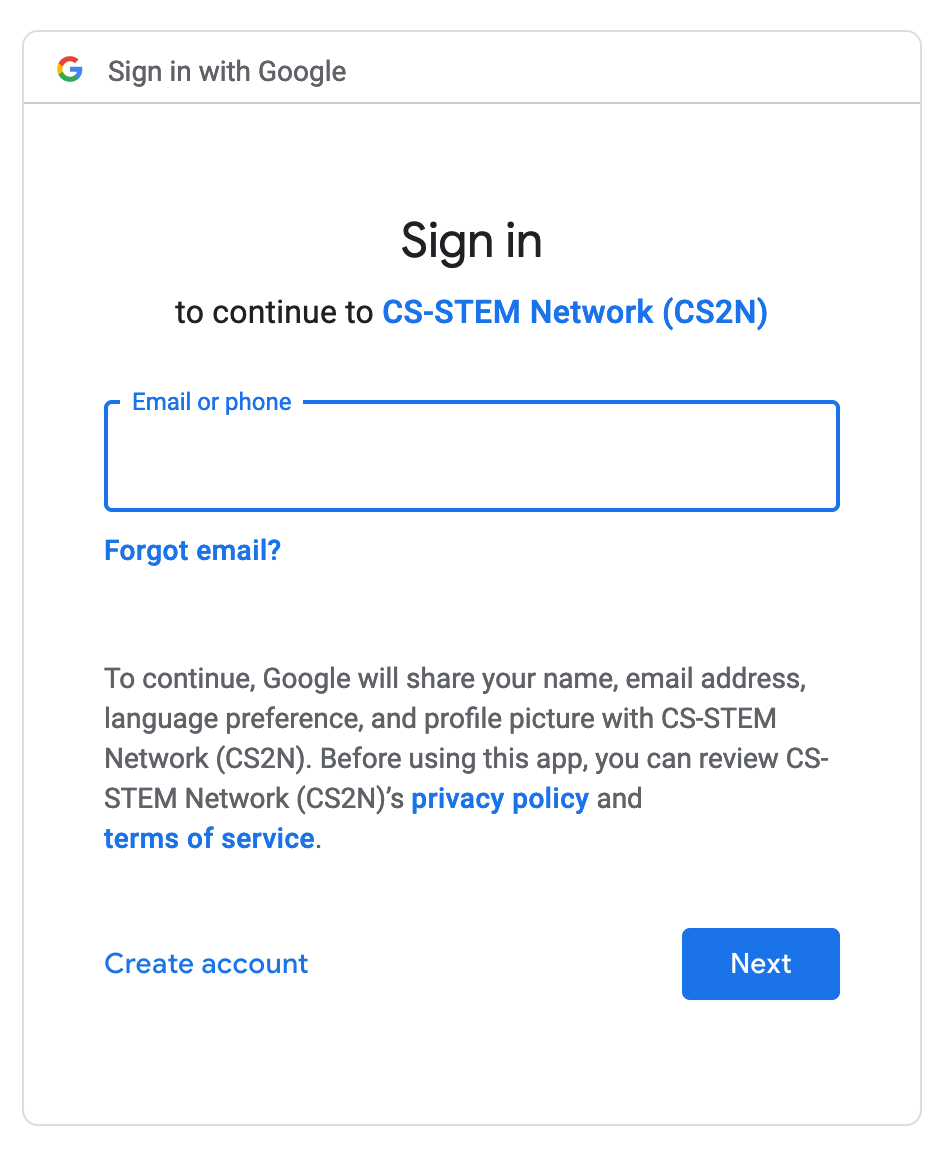 Existing CS2N users can switch over to Google sign-ins by linking a Google account in their profile page and logging back in.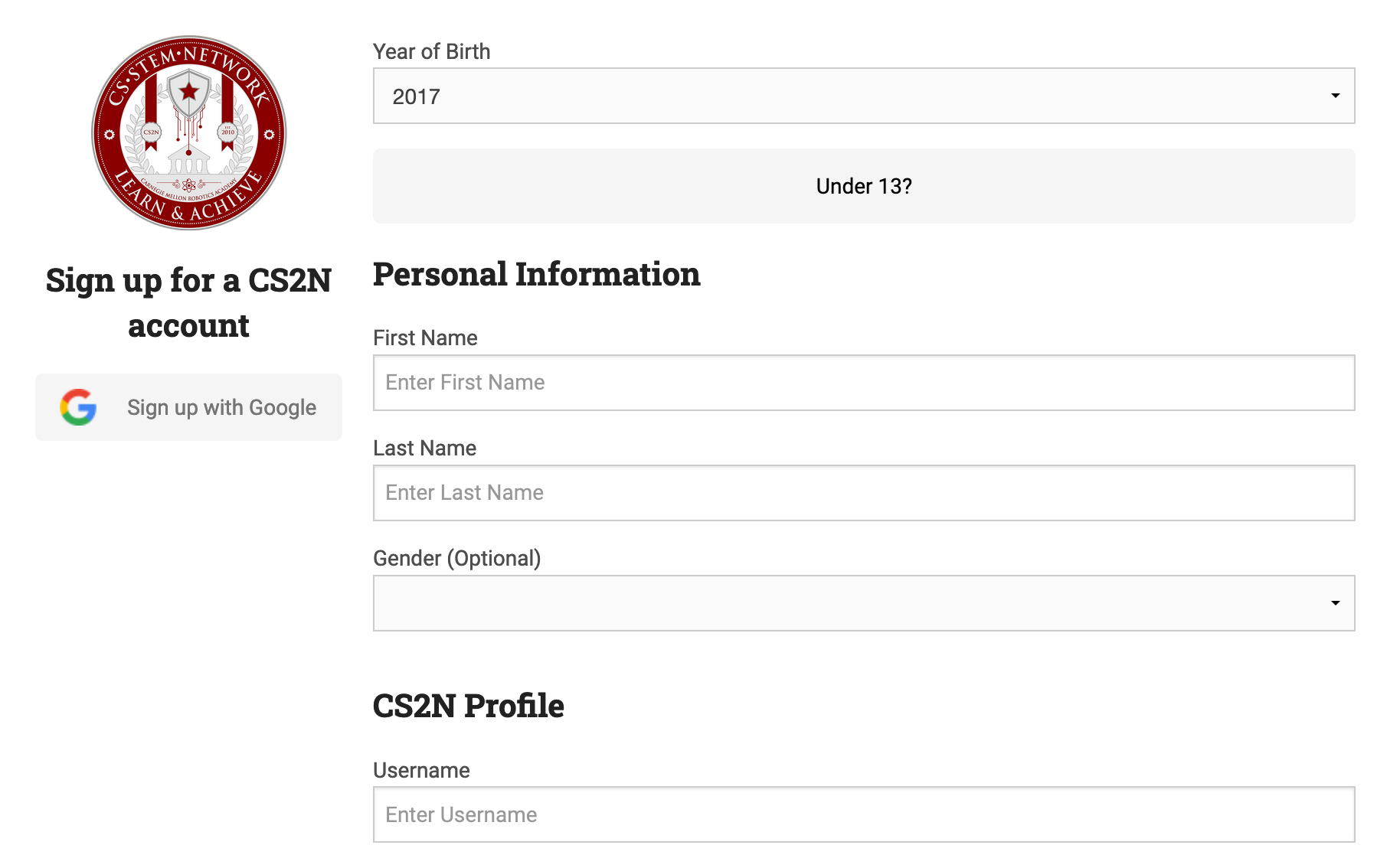 Connecting Google accounts is the first step toward supporting Google Classrooms, which has grown in popularity in the last year. CS2N will therefore ask for permission to use Google Classroom data, such as courses, coursework, rosters, and basic email and profile information. We will of course keep everyone updated if additional permissions are required.
This is only the first milestone on our Google journey, and we are truly excited with what is to come!