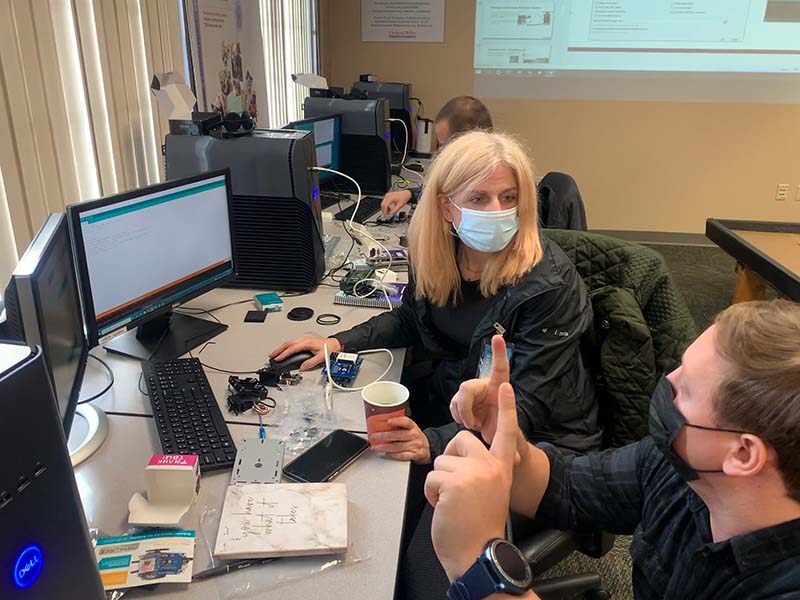 December 01, 2021
Westmoreland County Community College students participate in Robotics Integration workshop at CMRA
By Vu Nguyen vnguyen(through)cmu.edu
December 1, 2021 - PITTSBURGH, PA - As part of a MEEP grant through a collaborative project between MIT and Westmoreland County Community College, Westmoreland County Community College students participated in a workshop where they learned about some concepts around Robotics Integration here at the Academy.
As part of the Robotics Integration course, participants go through a scenario simulating a situation where a Robotics Technician would receive a Robotics kit, and must check over all of the parts, and test out each electrical component before assembling the kit. After confirming the electronic components work, the participants must then assemble the kit, and begin calibrating parts such as the servo motors. They then went through some exercises to learn about the movement, and then finally a challenge to apply those concepts.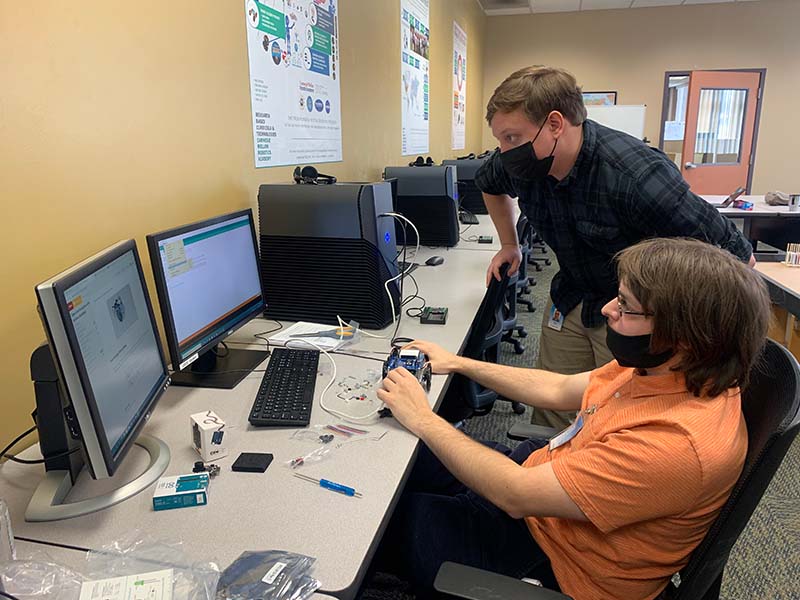 Participants were given the kits to take home with them in order for the opportunity to earn many more micro-certification credentials as part of the SMART program.
We thank Westmoreland County Community College and the ARM Institute for coordinating and funding the effort. We look forward to many more workshops!