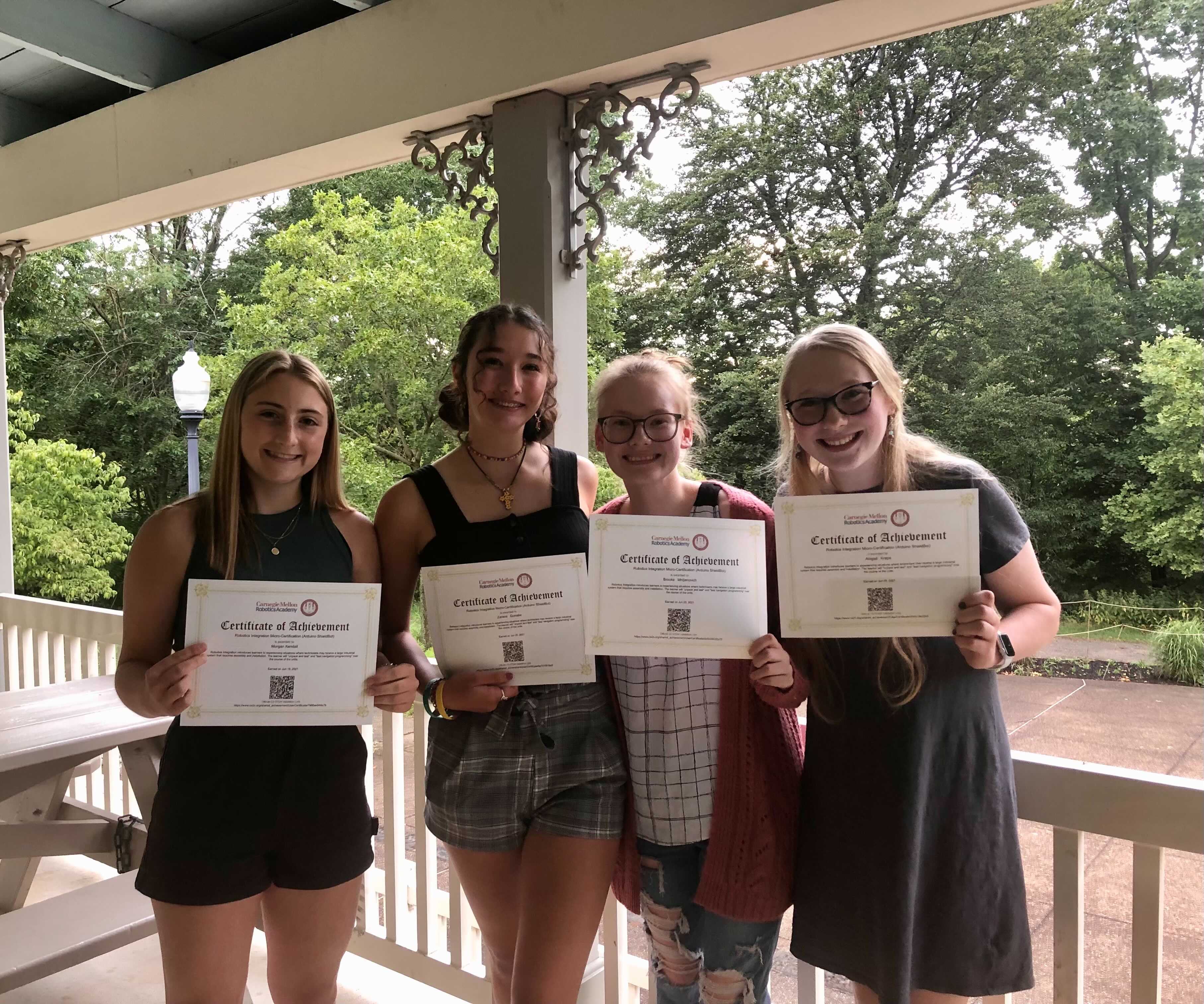 July 15, 2021
Local High School Celebrates SMART Graduates
By Vu Nguyen vnguyen(through)cmu.edu
July 2nd, 2021 - PITTSBURGH, PA - On July 2, 2021, the Will Allen Foundation hosted a ceremony for their participating high schools for those who graduated their Robotics Leadership program. Several students came to share a meal and enjoy the outdoors at the beautiful Riverview Park in Pittsburgh.
Will Allen presented the students with their printed certificates, and talked about the importance of working hard, getting into the Tech field, and how it's the right time to be learning these important skills. On top of that, during a time where there is still not a large female representation in the STEM fields, the graduates consisted of nearly all female students!
CMRA is incredibly proud to be partnered up with the Will Allen Foundation to provide the SMART program in addition to Will Allen Foundation's existing leadership offering. We also wish the best of luck to all of the graduates moving on to the next phase in their lives!
Learn more about the outreach portion of our SMART program by visiting our SMART-ER page. You can also learn more about our friends at the Will Allen Foundation to learn about the wonderful programs they run.