August 17, 2021
Want to Partner with CMRA? (US Options)
By Jesse Flot cmra(through)nrec.ri.cmu.edu
In addition to training educators directly, the Carnegie Mellon Robotics Academy is proud to partner with a wide variety of organizations to offer our training, curriculum, certification, and other services. In this article, we'll discuss some of the ways that we're able to partner with organizations within the United States. Stay tuned for another article where we'll dive into how some of our international partnerships work. 
Partnership Format 1: Custom Training Partnerships
Do you have a group of educators that you'd like to have trained in educational robotics? The Carnegie Mellon Robotics Academy offers world-class, certified professional development using a variety of the best-in-class robotics platforms including LEGO (EV3 and SPIKE Prime), VEX (IQ and V5), and Arduino. Our training focuses on helping educators successfully reach meaningful learning outcomes in coding, computational thinking, and math with their students. We work with educators to make sure that they're comfortable teaching and troubleshooting with the technology.
Robotics Academy trainers have had the opportunity to travel all over the United States to work with teachers directly, as well as offering custom engagements virtually, over Zoom. With a training partnership, we will work with you to understand your needs and customize the training material to best meet those needs.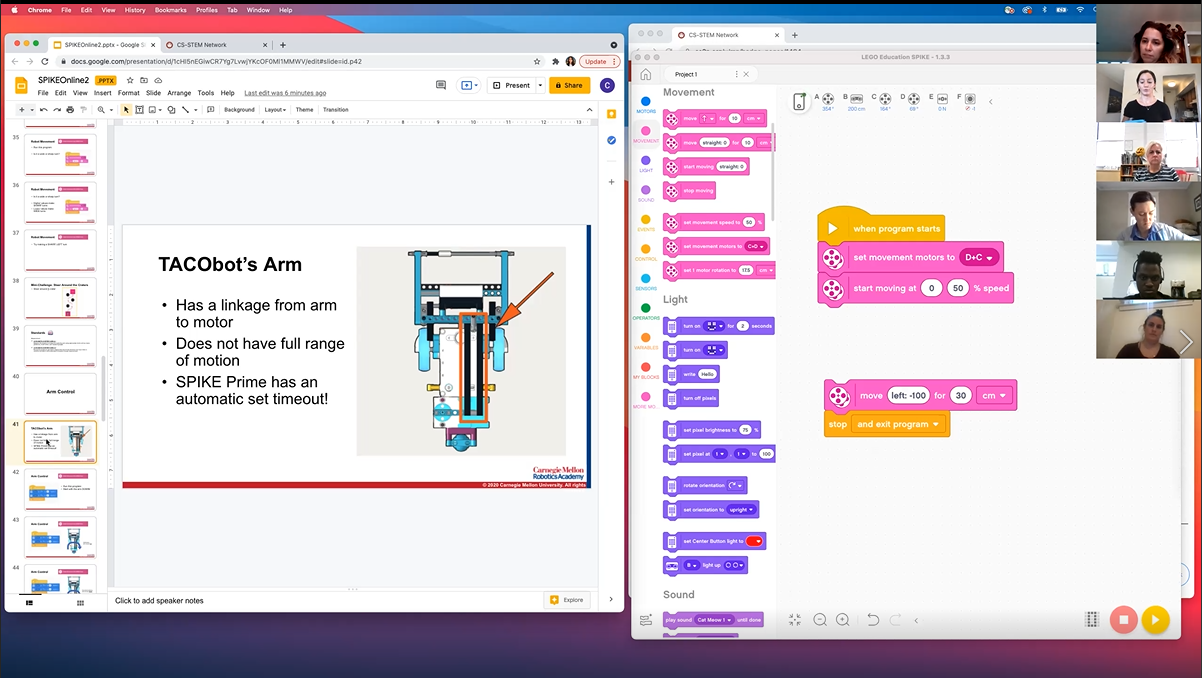 Partnership Format 2: Conference Support
Carnegie Mellon's Robotics Academy studies how educators can use robots to teach Computer Science, Science, Technology, Engineering, and Mathematics (CS-STEM). We have spent more than 20 years learning how to use the educational affordances of robotics to create CS-STEM opportunities for all learners. If you are in need of speakers who are well informed and passionate about educational robotics at your conference or another key event, please feel free to contact us. 
Partnership Format 3: US School Partnerships
Implementing robotics programs involves many moving pieces. Carnegie Mellon Robotics Academy partners with individual schools and school districts to bring more predictability and greater learning outcomes in their robotics programs. In these partnerships, CMRA provides ongoing support with training, curriculum, and certifications. Schools can leverage the robot kits that they have with this partnership, or choose from our virtual-enabled options to have everything needed for our research-based and classroom-ready robotics implementations. Please contact us for more information or complete the US-Based CMRA Bundle Package Agreement to get started.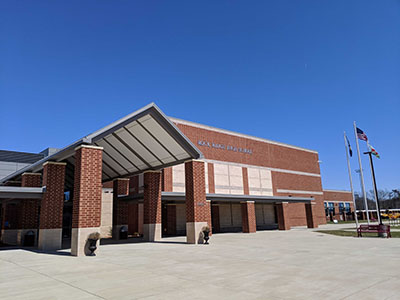 Partnership Format 4: Everything Else!
Do you have an awesome idea or opportunity, but are in need of a partner that does educational research, development, and outreach? We'd love to hear it and find a way to collaborate with you. Don't hesitate to contact us.