May 24, 2021
Virtual Site Visit Series: Near Earth Autonomy
By Vu Nguyen vnguyen(through)cmu.edu
May 18, 2021 - PITTSBURGH, PA: For the third installation of the Virtual Site Visit series, we get to see the world of autonomous aerial vehicles with Near Earth Autonomy (NEA) located towards the Wilkinsburg area of Pittsburgh.

Near Earth Autonomy specializes in creating solutions that involve unmanned aircrafts that could range in size from smaller than a meter, to full airplane sized aircrafts (YES! An unmanned airplane!).

COO & Co-founder Marcel Bergerman, a former faculty for Carnegie Mellon's Robotics Institute, gave students from out-of-school time organizations (Phase 4 Learning Center), to Pittsburgh High Schools (North Hills, Perry, Clairton City).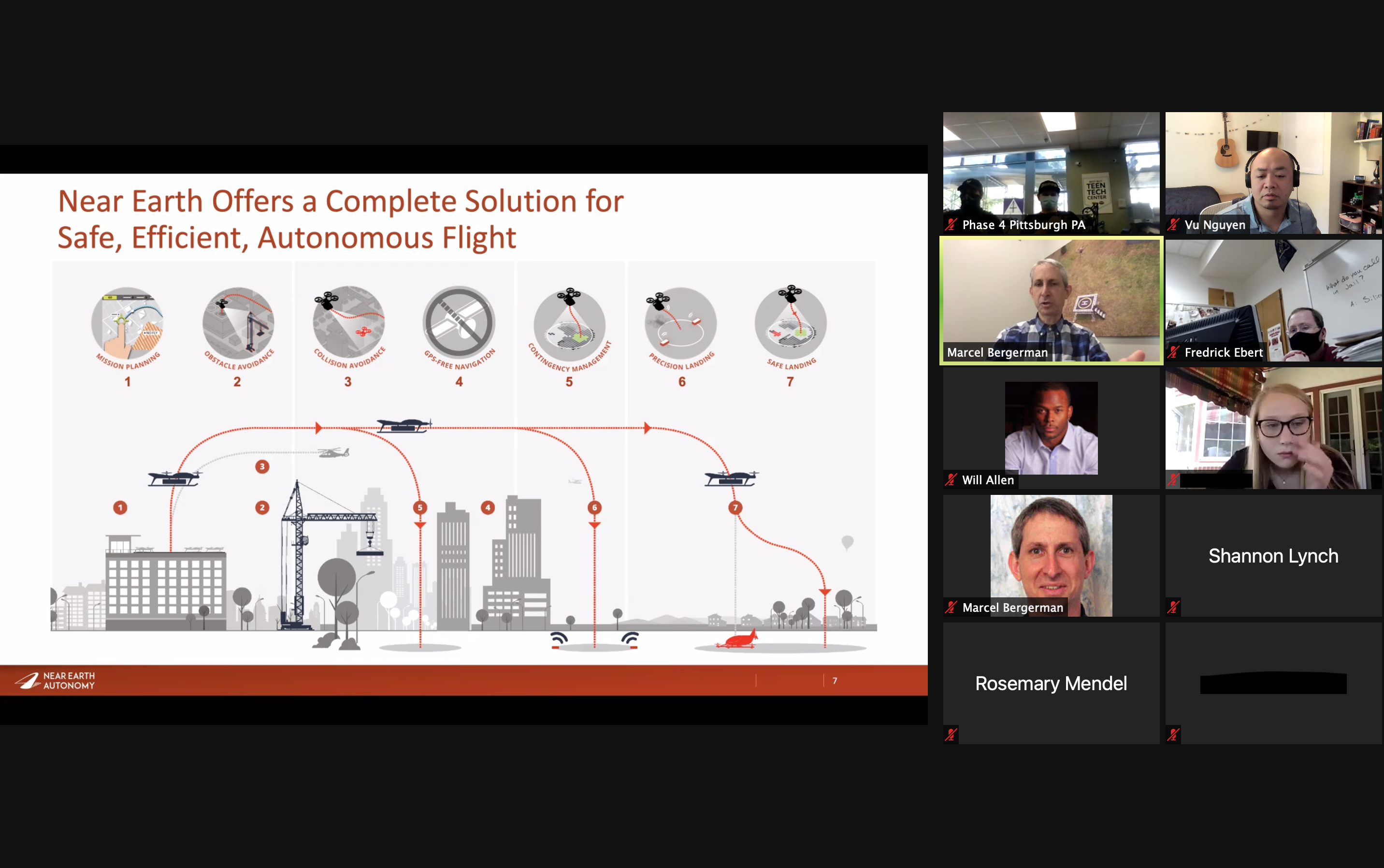 Marcel showed videos of the various aircrafts that NEA is working on. For instance, you could have aircrafts that could be transporting cargo, or inspection drones that ensure the safety of a bridge. Here's a nice diagram of the various applications that NEA develops:
To learn more about Near Earth Autonomy and their solutions, visit www.nearearth.aero.

CMRA will be offering more virtual site visits to participants of the SMART program. To learn more about this program, or specifically the outreach extension of the program (SMART-ER), you can go to our Research area. Email us at cmra@nrec.ri.cmu.edu for more information.