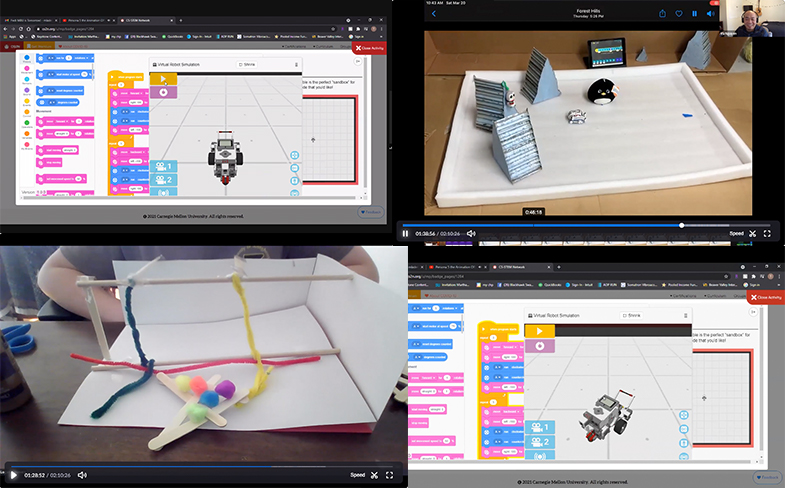 March 22, 2021
Merit Badge University runs 2021 sessions for the Robotics Merit Badge with Carnegie Mellon Robotics Academy
By Vu Nguyen vnguyen(through)cmu.edu
PITTSBURGH, PA , MARCH 2021
- Last year's BSA Merit Badge University (MBU, offered through CMU's Alpha Phi Omega chapter) was unexpectedly cancelled due to the pandemic. This year, to still provide an opportunity for scouts to earn a badge, turned to remote/virtual methods. Carnegie Mellon Robotics Academy has been offering the Robotics Merit Badge to scouts for the last few years, and this year was no exception. 
Scouts who participated were able to go through the two session experience online and programming a virtual robot to learn the programming concepts.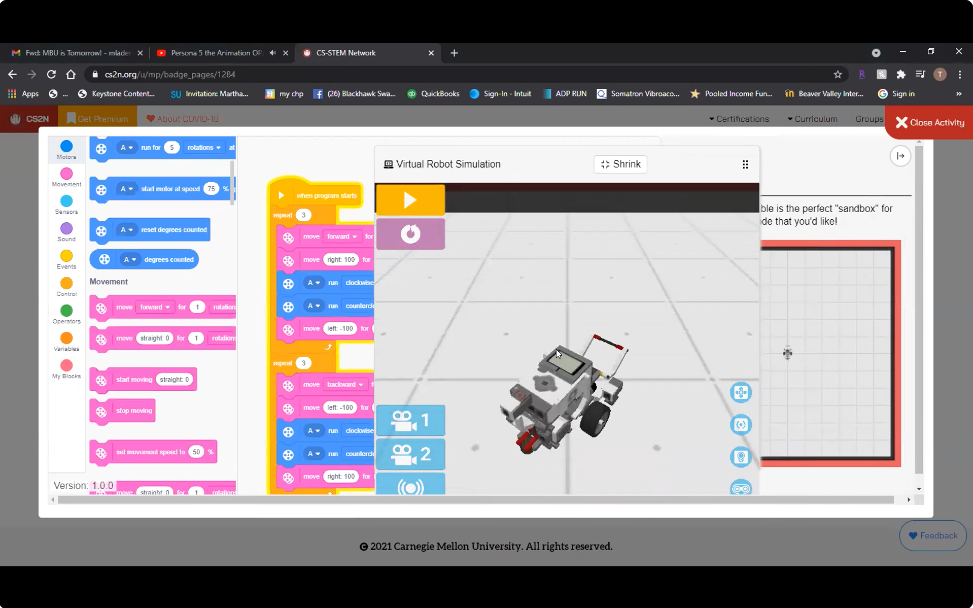 Scouts are required to do a bit of research on their own on topics such as careers on Robotics, what roboticists do, and also safety information regarding situations involving robotics. Discussions during the sessions provide a way for the scouts to talk about what they learned during their research. 
The MBU event also requires that students craft a "robot scenario". These robot scenarios allow the scouts to think about situations where a robot can be used, and then program a robot to perform the behaviors that the robot might do in the situation. For instance, one student developed a scenario where the robot can deliver to different rooms in a building, and used color codes to discover which room the robot is in: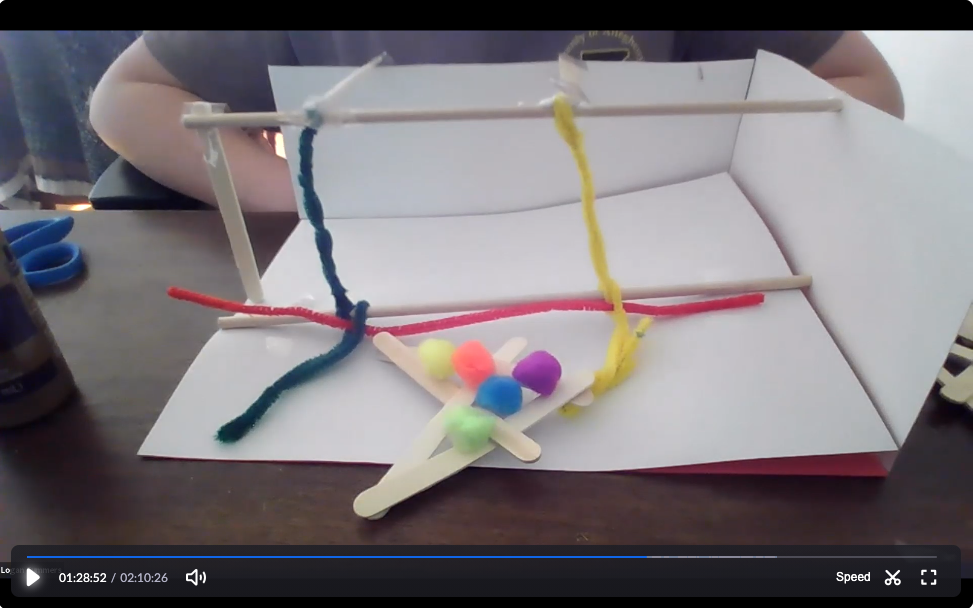 If you're interested in next year's MBU event, contact MBU Alpha Phi Omega at aphio.mbu@gmail.com.