August 05, 2021
New: CS2N Digital Store
By Vu Nguyen vnguyen(through)cmu.edu
Hi everyone! 
I'm really excited to show you the latest update that was made to CS2N. We've always had the ability to purchase digital items like Certification Exams, Premium Access, or more recently, the Virtual Robot Curriculum licenses. However, we had been utilizing the CMU Bookstore's online store for a few years. Well, I'm glad to say that we integrated one of CMU's approved e-commerce checkout systems called CashNet (by TRANSACT). So now there isn't a possible 1-3 business day wait if you purchase a virtual robot license! 
There are a few places that you'll see the new method to purchase. The idea is that if you are already logged into CS2N.org, you can just go to one of your Groups, click on the Manage Virtual tab, and click on the button to get more keys.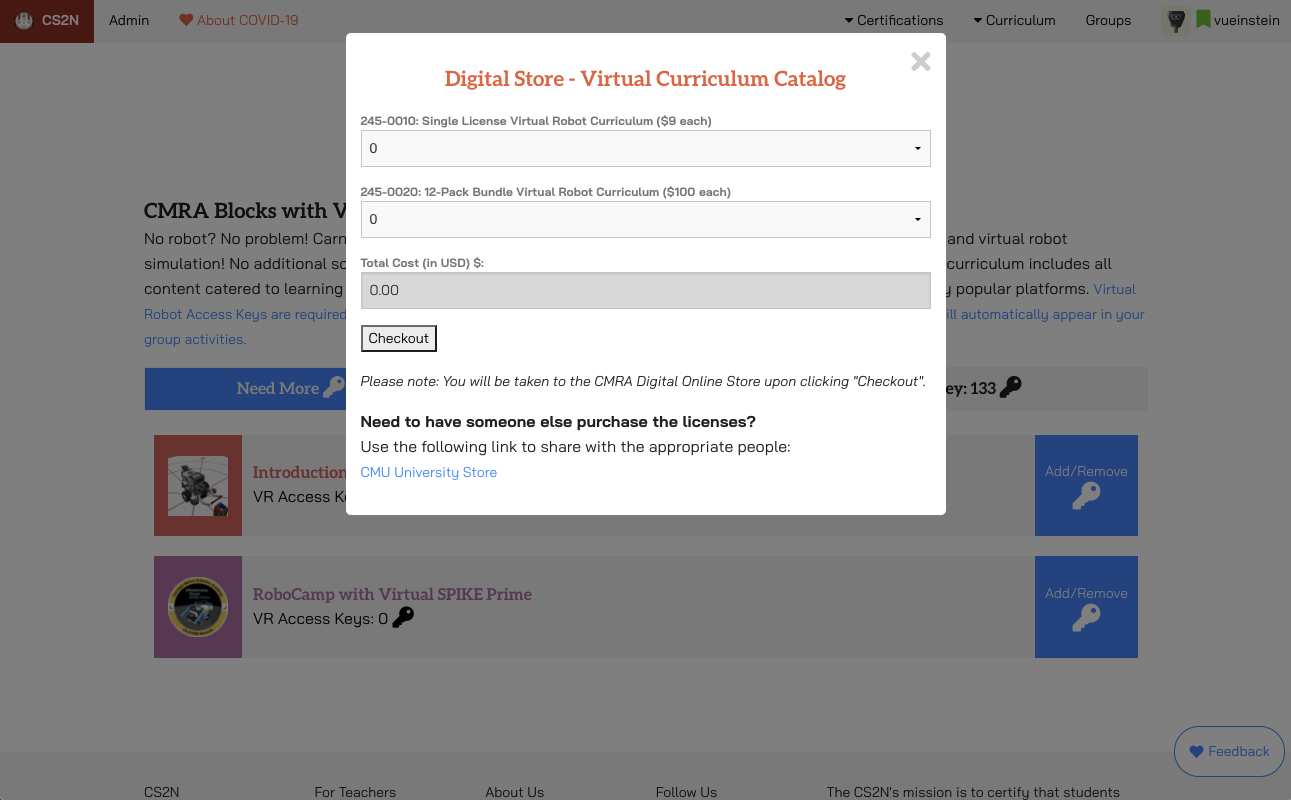 This also is available if you run out of keys when assigning the seats to your students. 
The Checkout will look similar to many checkout areas for online stores. You just put in your credit card, and after you submit, you'll be taken back to CS2N where your seats will be deposited to your account automatically.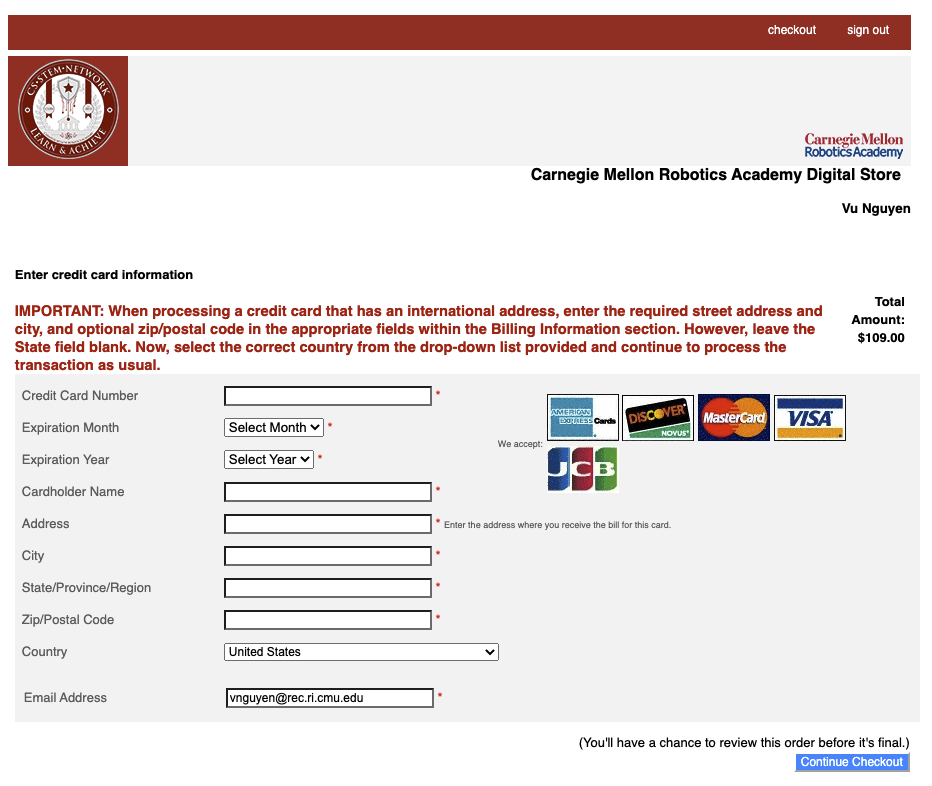 We also put together a video that walks you through how to do this:
Now that this is in place, we'll add in the functionality to allow for quick purchasing of certification seats, as well as the Premium Access as well. 
I hope this makes the whole process a lot easier for everyone. As always, if you have any questions or issues please email us at cmra@nrec.ri.cmu.edu. Thanks!