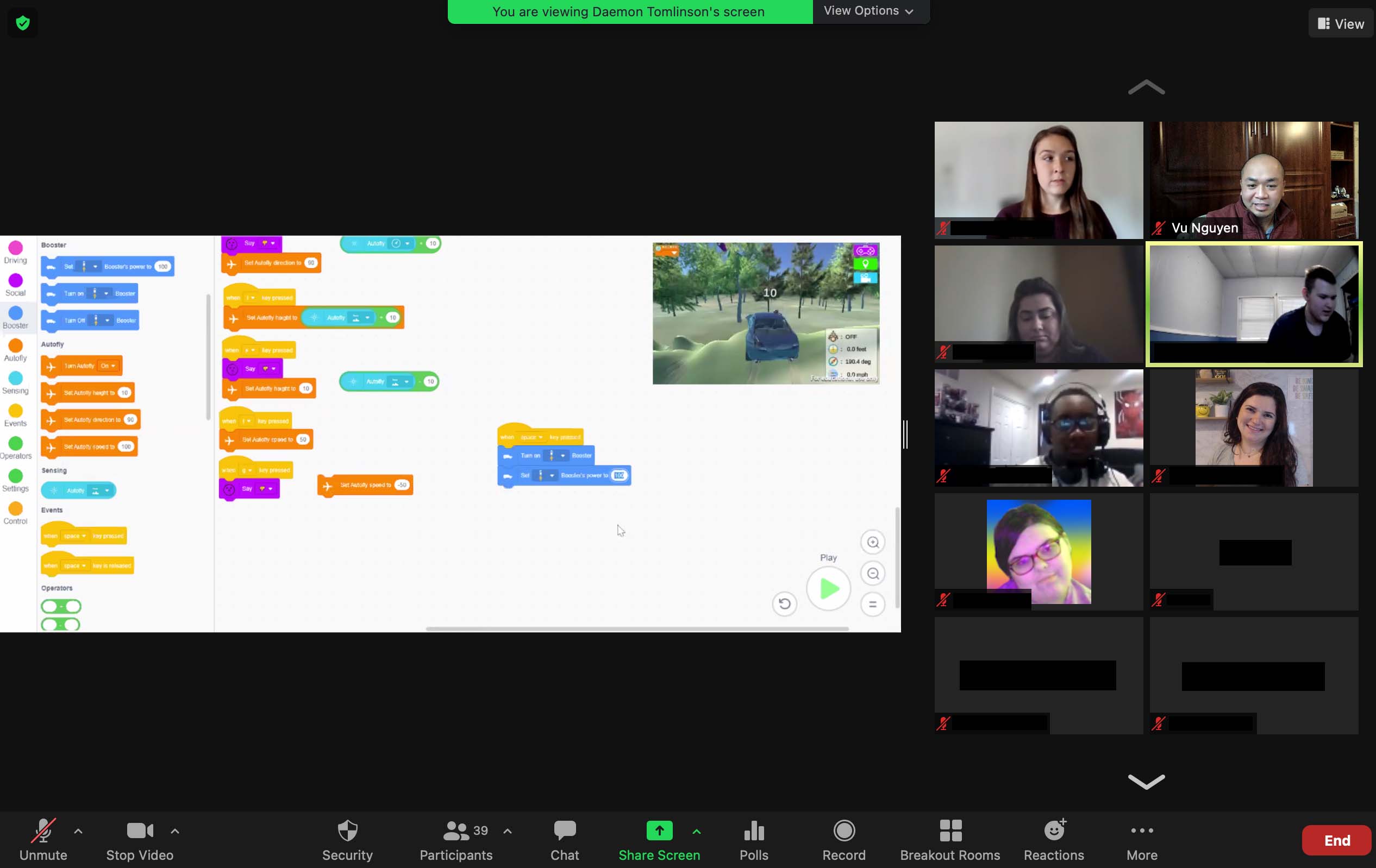 November 18, 2021
CMRA Hosts Career Day Session with Insight PA to talk Careers and Educational Background
By Vu Nguyen vnguyen(through)cmu.edu
NOVEMBER 2021 - Today CMRA hosted a session to talk to high school students from Insight PA Cyber Charter School to give the students there an idea of the type of work that we do, but also have some fun while doing it🙂
The session jumped right into students testing out one of CMRA's Player Programmed Partner Game, Acceleration City, to get a feel for the prototype of "Achievements" that may be implemented with the game. Students first dove in to drive around, understand the controls, and then quickly started on trying to accomplish some of the achievements.
"An achievement is something that you get when you complete something that's hard or difficult", said one student during the session when asked if they were familiar with achievements. CMRA uses achievements in this particular case to sneak in some tutorials to learn how to get familiar with the system in aspects like the programming portion of the game.
Then CMRA talked about the unique makeup of the team that consists of programmers, game designers, multimedia artists, learning scientists, and curriculum developers, and our educational backgrounds.
We want to thank Insight PA for inviting us to host the session!