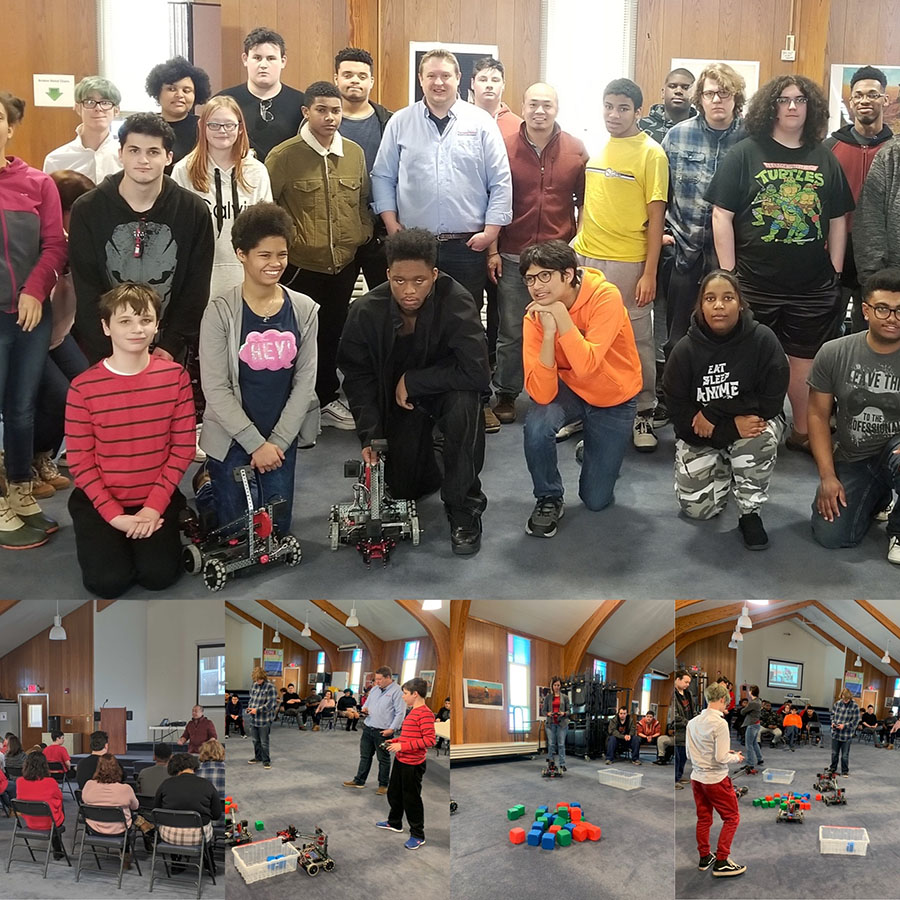 February 18, 2020
CMRA Visits Spectrum Charter School
February 14, 2020, MONROEVILLE, PA
- The Robotics Academy team spent some time speaking to the students over at the Spectrum Charter School about "What is a robot?" and discussing what makes a robot, a robot! 32 students participated in the discussion and provided their own insights and experiences with robots. "Robots could be anything!", exclaimed one student when asked what they think a robot looks like.
The students were then given a chance to compete in a mini-challenge involving VEX EDR V5 robots. The students paired up in teams, and were given 60 seconds to pick up as many cubes as possible and place them into their "team's" bin.
The Spectrum Charter School teaches students aged 13-21. Their mission is to provide a life changing environment where students and their families feel safe, comfortable, and achieve their highest potential. We envision every child being educated, with skills identified, to live successful and fulfilling lives. Spectrum Charter School's vision is to be in the forefront on delivery of educational and transitional services for individuals on the spectrum and special education students who may have difficulty learning in traditional environments. 
Learn more about the Spectrum Charter School at 
https://spectrumcsi.org/
.