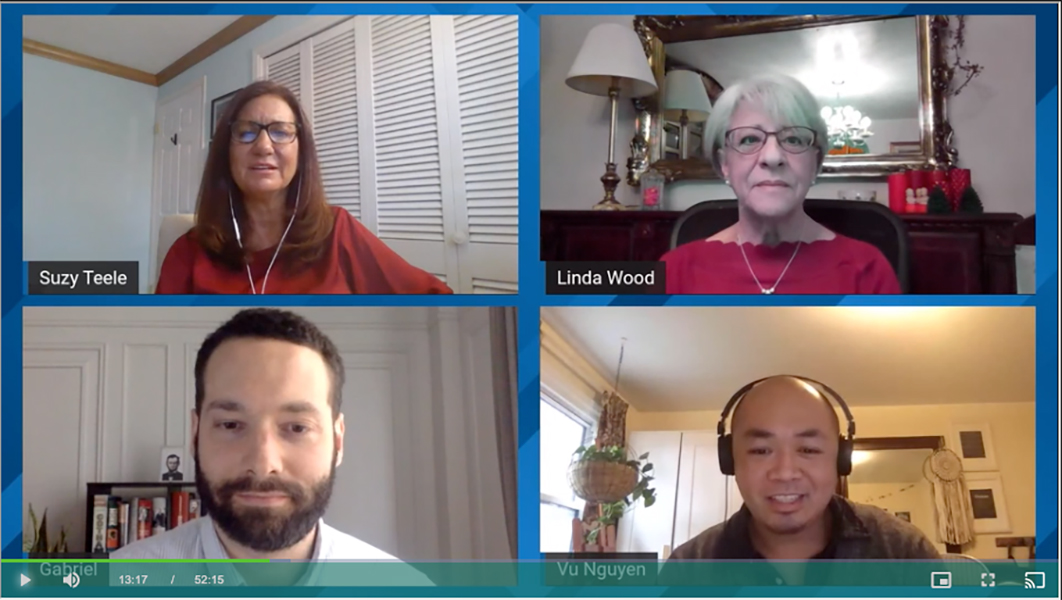 December 11, 2020
CMRA joins in discussion around the Manufacturing Workforce Challenge at IMTS
Tuesday, Dec. 8th, 2020
- Earlier this week we joined in the discussion at IMTS's online discussion about addressing the Manufacturing Workforce and the challenges that manufacturers face. The panel discussion was hosted by Hannover Fairs USA, Inc. on the IMTS Spark platform - a digital destination that hosts several exhibitions, talks, and demos every day.
Suzy Teele, Head of Marketing & Communications at Advanced Robotics for Manufacturing (ARM) moderated the discussion and were joined by Gabriel Foreman (Co-Founder and President at Duro Workforce), Linda Wood (Certification Specialist at Advanced Robotics for Manufacturing, ARM), and myself, Vu Nguyen (Co-Director here at the Robotics Academy).
The discussion described the need for skilled workers in manufacturing but also highlighted the required skills for employees working with robots in manufacturing. ARM is currently developing a website, roboticscareers.org, which aims to share the core competencies that align with three core Robotics Technician positions: Robotics Technician, Robotics Specialist, and Robotics Integrator. The site plans to list the training programs offered in the US that align to those competencies for new and incumbent workers and is hoping to allow companies to find those candidates.
Watch the video to learn more!
https://directory.imts.com/8_0/sessions/session-details.cfm?scheduleid=403