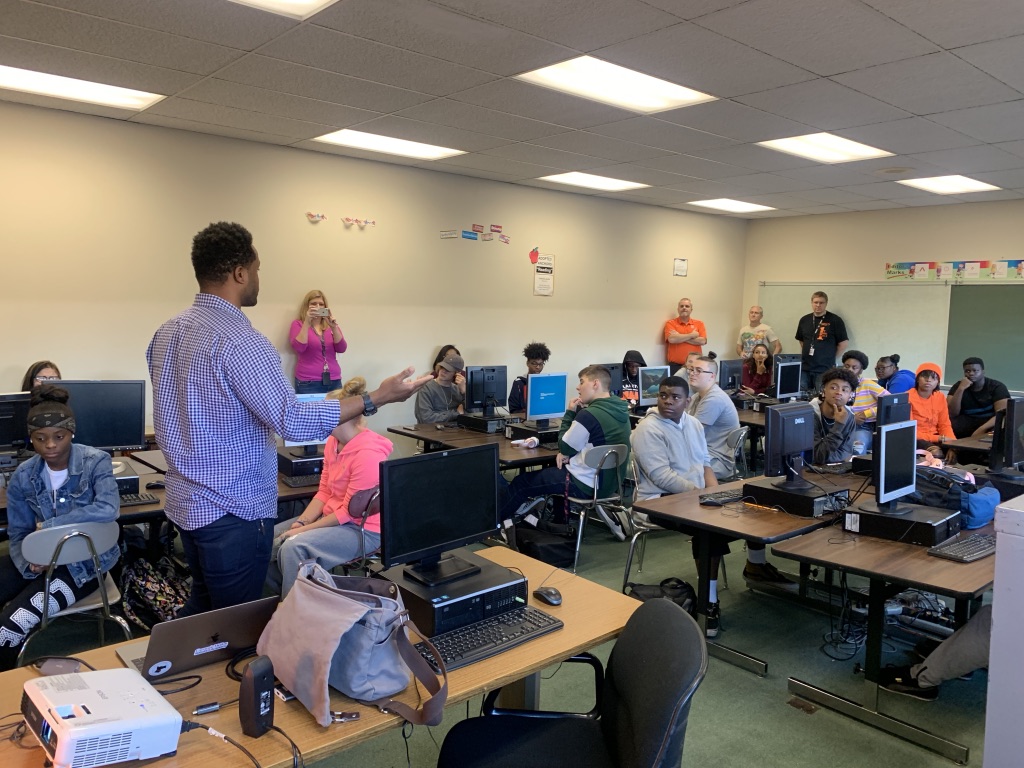 October 08, 2019
Will Allen Foundation collaborates with Clairton High School to offer Robotics Technician course
The Will Allen Foundation and Clairton High School to begin offering the Electrical Foundations Micro-Certification course (one of the SMART Micro-Certification courses created by CMRA). The day kicked off with 25 students eager to learn from Will Allen about the goals of the program, and what the students will be doing as part of the course.
"This is a wonderful opportunity that builds on our Robotics Program and offers Clairton students 21st Century learning experiences.", says Dr. Ginny Hunt, superintendent for Clairton City School District. 
On top of the technical skills learned through the course, Will Allen Foundation will also be providing life skills like financial literacy, employment readiness, and other soft skills to better prepare the students for employment.  
"The Will Allen Foundation is excited to partner with Clairton School District, CMU Robotics SMARTER and Partner4Work to deliver 21st Century career trainings and workforce preparation for Clairton students", says Will Allen, founder and CEO of the Will Allen Foundation. 
Clairton will also be participating in field trips to local robotics companies to get exposure to what it would be like to work as a Robotics Technician in these companies. 
To learn more about SMART or SMART-ER you can go to our Research area. You can also email us at cmra@nrec.ri.cmu.edu for more information.
The mission of the Will Allen Foundation is to provide services and resources in an effort to instill hope, remove barriers, promote education, advocate civic responsibility, and change lives in the community. The vision of the Will Allen Foundation is to provide a level playing field for all, to foster new leaders for the new generation, and to equip each individual to achieve his or her greatest success. Learn more about the Will Allen Foundation.
Clairton High School is located in Pittsburgh, Pennsylvania, in Allegheny County in the city of Clairton, United States. It is part of the Clairton City School District. The school serves students in 6th through 12th grades. Learn more about Clairton High School and Clairton City School District.