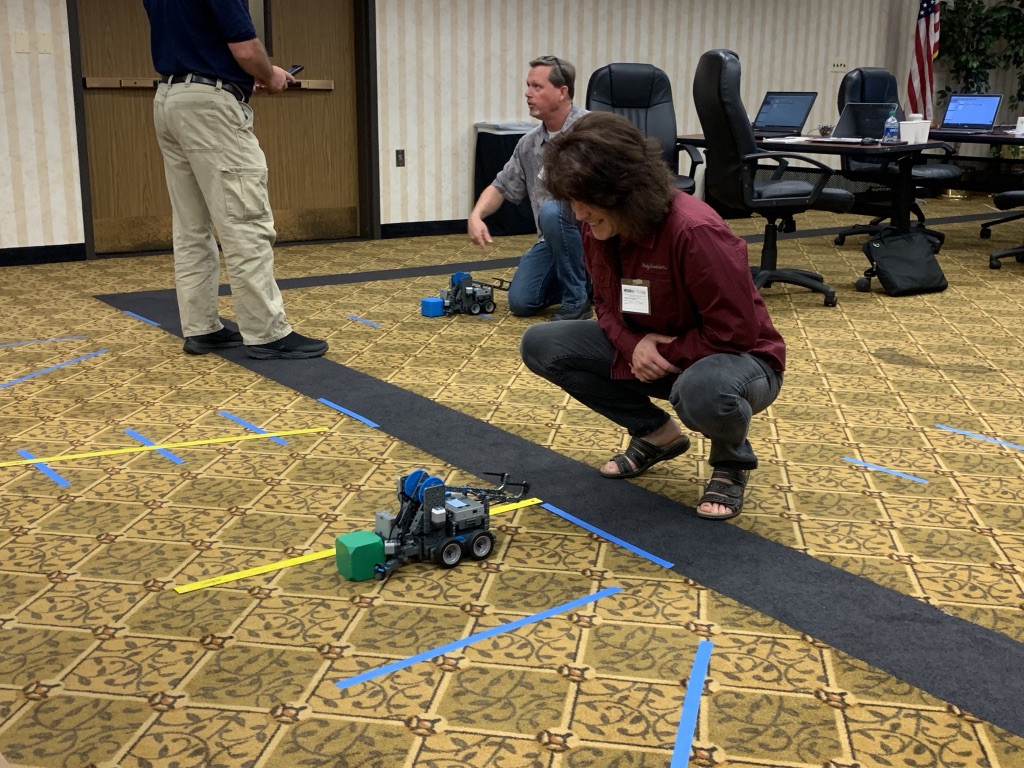 October 15, 2019
US Naval Sea Cadets Corps pushes to teach recruits about emerging technologies
"We don't want to just teach the cutting edge, we want to teach emerging technologies", says Dr. Richard Quest, Director of Education at the United States Naval Sea Cadets Corps.
The U.S. Naval Sea Cadets Corps is on a mission to impact the lives of young Americans, known as cadets, through their STEM and Robotics educational programs. Carnegie Mellon Robotics Academy was invited to come train a dozen adult volunteers from across the nation at the MITAGS Naval Training Center. These volunteers were hand selected from their regions to help lead the front for STEM Education initiatives in their local units. The participants came from a variety of backgrounds, some having served in the military and others having worked in engineering and biology fields.
"The U.S. Naval Sea Cadet Corps is America's best hidden secret", says Gunner Mann, Director of Volunteer Engagement and a 22-year Marine veteran. He continued, "but that's a not good thing! We want to let kids and families know what great opportunities we have to offer".
The organization will be using VEX Robotics as their official robotics program in addition to a selection of other STEM-based offerings. The goal is to grow the program to offer competitions in-house and externally.
—
The United States Naval Sea Cadet Corps is a national youth leadership development organization that promotes and develops interest and skills in naval disciplines while instilling strong moral character and life skills through leadership and technical programs modeled after the Navy's professional development system.
The Sea Cadets is comprised of two programs. The Naval Sea Cadet Corps (NSCC) program is for young people ages 13 through the completion of high school, and their junior program the Navy League Cadet Corps (NLCC), for young people ages 10 through 13.
To learn more about the US Naval Sea Cadets, go to https://www.seacadets.org/.