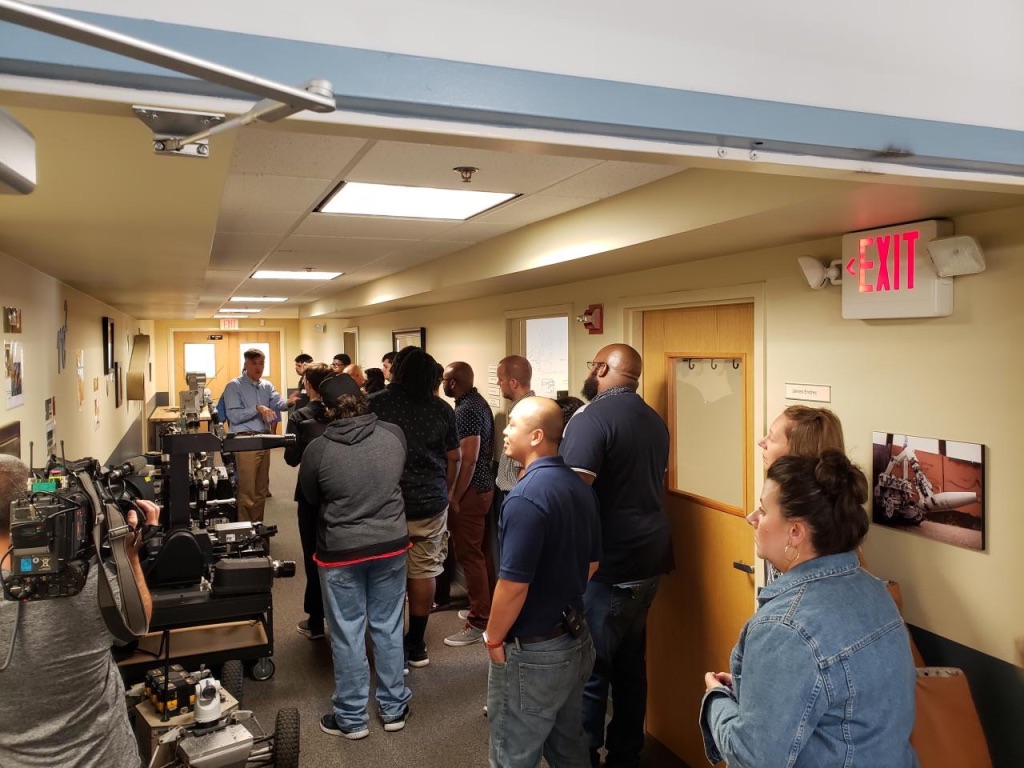 September 16, 2019
RE2 Robotics Hosts Tour for local students
"What was the hardest challenge you've had as a company?", asked one of the students during the site visit at their facilities. "This!", responded Jorgen Pedersen (CEO) as he waved both his arms to the side. "Trying to replicate the motion of human arms.". Pedersen explained that the human body is able to make adjustments to keep balance, but trying to replicate that was a very complex problem.
RE2 Robotics is no stranger to solving very complex problems. Since 2001, RE2 Robotics has been committed to developing robotic innovative technologies that save lives and improve quality of life. 
In August, RE2 hosted local students from several communities around Pittsburgh to learn about what their technicians do on a day-to-day basis, their skills, tools they use, and what kind of backgrounds they came from. They then took the students on a tour of the facilities, and through a showcase of past robots they've made in order to expose the students to daily life as a team member working to solve complex problems every day.  
During the tour, you could clearly tell how passionate the staff and leadership are about their work and the company. When Douglas Peters, VP of Operations, was asked what his favorite project was, Peters responded, "My favorite projects are the ones that help save lives."
RE2 has made countless dexterous robotic arms and controllers for customers like the US Air Force, DARPA, UCLA, MIT, to name a few. To learn more about RE2 Robotics, visit www.resquared.com.