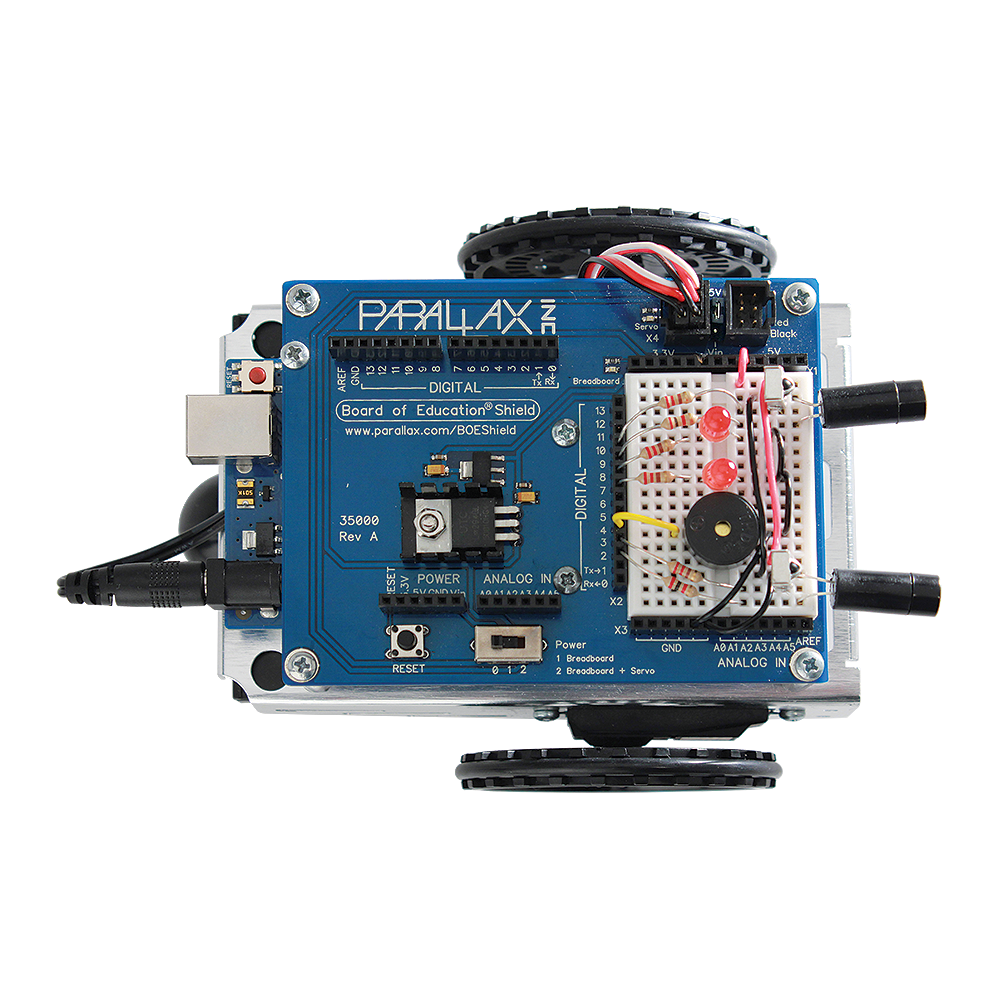 August 29, 2019
Brand New Arduino Robotics Training Course – Includes a FREE Robot!
The Carnegie Mellon Robotics Academy is partnering with Parallax Inc. (https://www.parallax.com/) to offer a brand new professional development course this fall. Educators who enroll in the training receive a FREE robotics kit, generously supplied by Parallax Inc., as a way of lowering the barrier of entry into robotics. 
This course leverages the Parallax ShieldBot (https://www.parallax.com/product/32335), an Arduino Uno-based robot with a specialized "Board of Education Shield" that make it ideal for teaching mobile robotics and embedded systems. Unlike many educational robotics platforms that hide all electronics behind a plastic shell, the ShieldBot allows educators to provide students with a deeper understanding of the components, circuits, and signals that actually make technology work.
Our new professional development course is first being offered starting October 22, and will cover a variety of topics ranging from setting up a testbed, programming, robotics navigation, and a series of sensors that provide information from the robot's environment. In fact, participants will also learn how to integrate the Pixy Camera (https://pixycam.com/, not included in free robot kit) with the ShieldBot so that the robot can actually perceive more of the world around it.
Full course details, including cost, dates, and the process of getting your free robot kit, can be found on our training page: https://www.cmu.edu/roboticsacademy/Training/Online/parallax-online-shieldbot.html