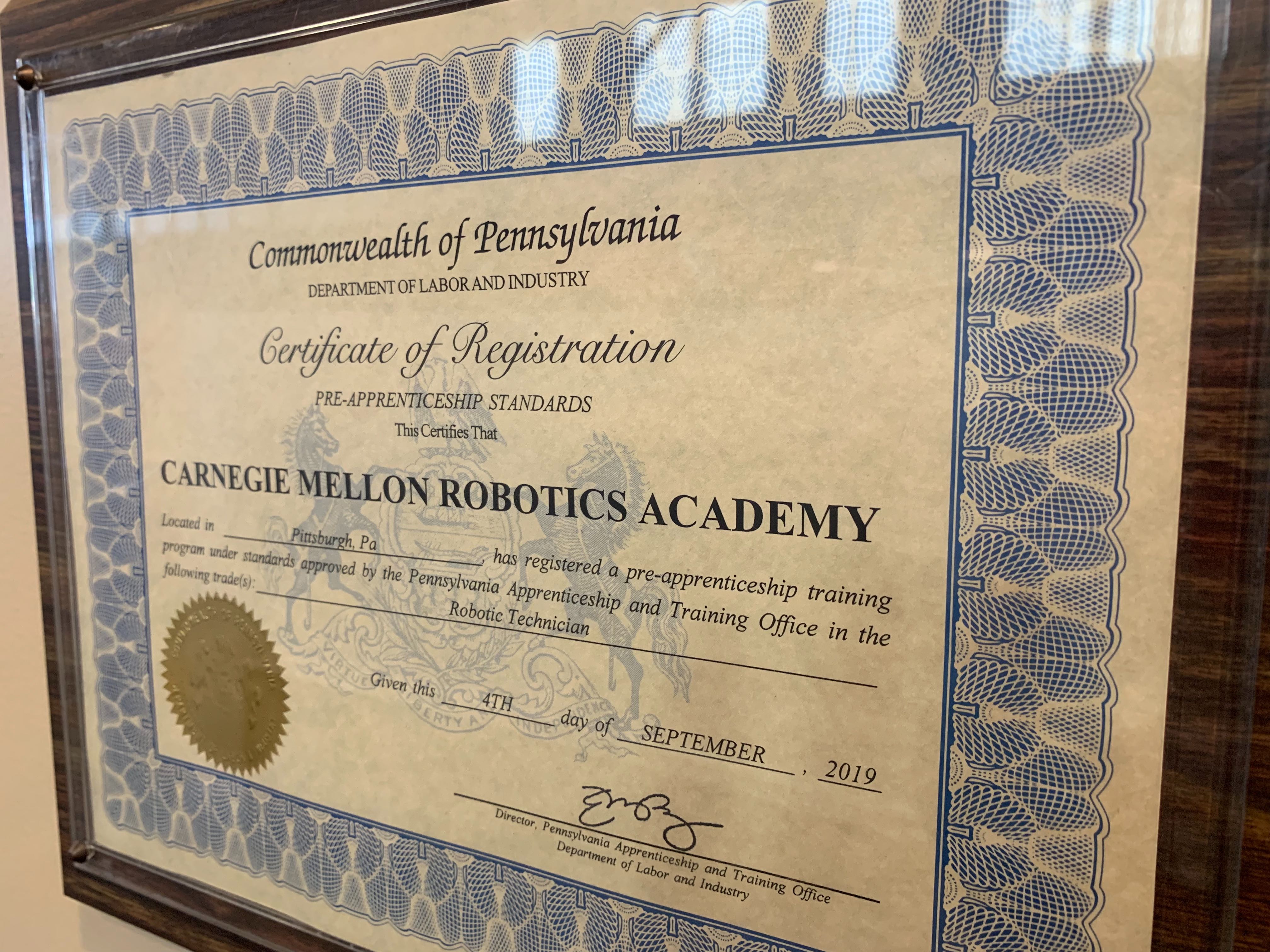 October 03, 2019
SMART Program becomes official PA Pre-Apprenticeship Certification
SMART has been officially certified through the State of Pennsylvania as an official Pre-Apprenticeship Program!
The SMART Robotics Technician Pre-Apprenticeship program is a product of CMU's Carnegie Mellon Robotics Academy's Smart Manufacturing and Advanced Robotics Training (SMART) project. Funded by ARM for its initial creation of the course materials, SMART targets the Knowledge, Skills, and Attitudes (KSA) identified by technicians at Robotics and Advanced Manufacturing companies. 
The SMART Micro-Certification courses have five foundational focus areas: Electrical, Mechanical, Fabrication, Software, and Robotics Integration. The courses, assessments, and selection of artifacts from participants were created based on the needs identified in the KSA collection process. The SMART courses are meant to be a rapid dissemination of the KSA and will have continual iterations of its content to keep up with the pace of the field.
Looking to implement this Pre-Apprenticeship program in your organization/school?
If you are an educational institution within Pennsylvania and are interested in implementing this program, contact us at cmra@nrec.ri.cmu.edu. There may be grant opportunities available.