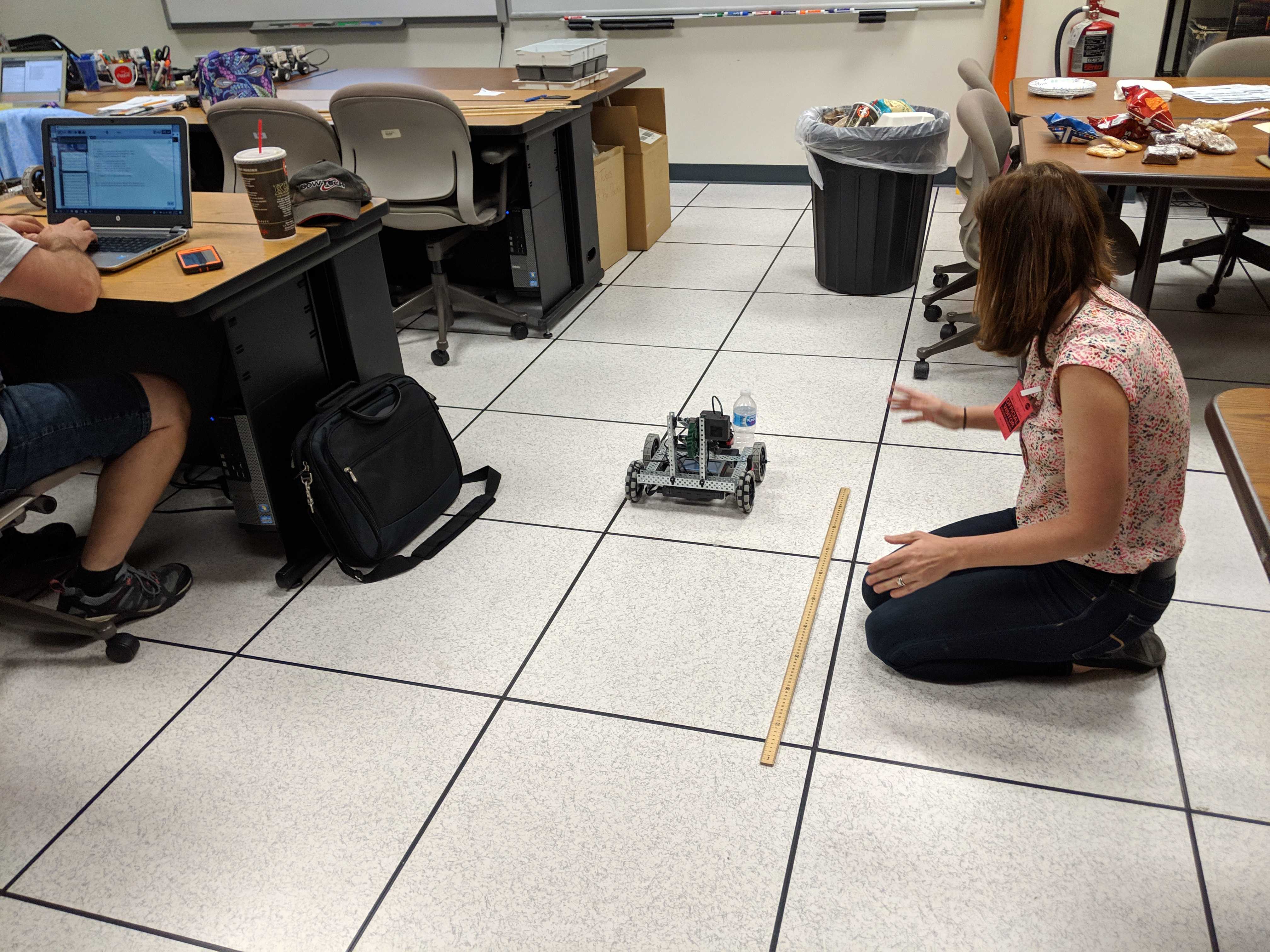 May 13, 2019
VEX EDR V5 Crash Course in West Virginia
This past week, Carnegie Mellon Robotics Academy spent a day at NASA's Katherine Johnson IV&V Center, located in Fairmont, West Virginia. We had the fantastic opportunity to work with a group of 10 educators from multiple different middle schools and high schools in the region. All but one of the educators had no prior VEX Robotics experience, but by the end of the day, all were ready to help their students get started with and program VEX EDR V5 robots. We look forward to continuing to support these educators as they implement robotics classes and competition teams at their schools.
Several of the teachers will also be pursuing additional programming experience and the Carnegie Mellon Robotics Academy certification through our online training.
The training was sponsored by Ronald A. Williams Ltd, or RAWL (https://www.rawledu.com/). For more than 30 years, Ronald A. Williams, Ltd. has earned and maintained a reputation for providing high-quality products and services to support the technical training requirements of the educational community. As proven through this training, they take great pride in demonstrating their commitment to customers.
The (extremely cool) Education Program at NASA's IV&V Center prepares K-12 teachers by providing access to NASA learning materials and educator professional development via its Educator Resource Center (ERC). Their Student Outreach program offers authentic experiences for K-12 school groups from across the region while our robotics, rocketry, and aviation competitions engage thousands of students each year. NASA IV&V reaches out to underserved groups and females through partnerships and programs to increase their involvement in education through our most intensive opportunities, the high school, and college intern programs.