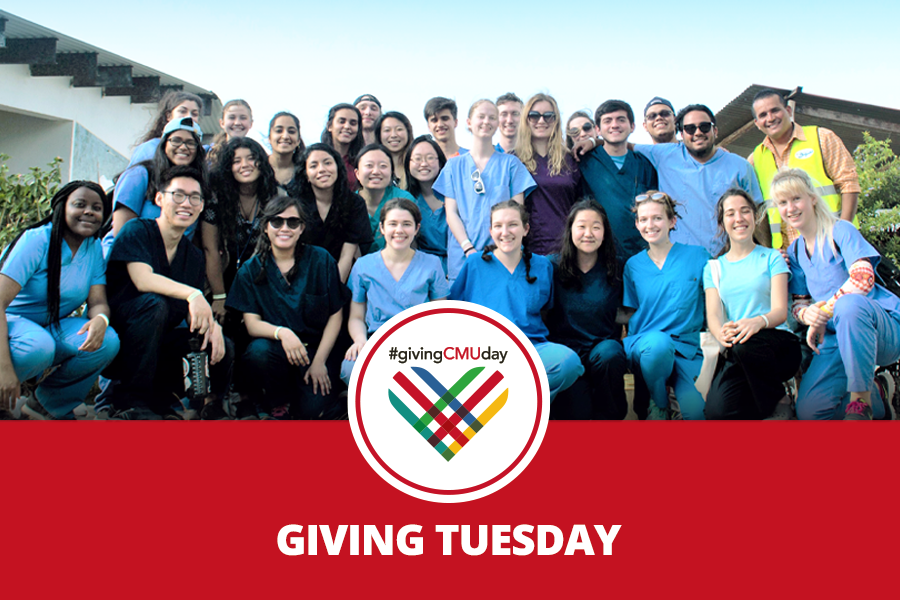 November 22, 2019
A Mission for Global Health
#givingCMUday supporters enable students in Global Medical Brigades to impact community health care in Panama
A committed group of CMU students discovered that they can make an impact far beyond the Oakland campus.  
Last spring, student organization Global Medical Brigades was able to take a meaningful service trip to Panama — made possible by last year's #givingCMUday supporters.  
Global Medical Brigades received $1,115 in Giving Tuesday gifts in November 2018, bringing its CMU Crowdfunding project over the finish line to reach its $3,000 goal.   
"Each and every one of our 81 donors made a big difference to us — and the people we were able to serve," says Jaehyun Lee, a senior in biological sciences.  
During a brigade, student have the opportunity to assist under-resourced communities with different aspects of medical care — from taking vital signs in triage to shadowing licensed doctors and pharmacists. The group also collects medication and hygiene supplies and distributes them to communities with limited resources.   
Support from CMU donors allowed Global Medical Brigades to take 25 students to three communities in Panama, where they provided care to 517 patients and distributed more than 100 pairs of glasses.   
"My membership with GMB has introduced me to hardworking and compassionate students at CMU," Jakub Kowalewski, a junior in mechanical engineering. "I have been able to learn and grow with this group from the experiences we share during our trip." 
Global Medical Brigades used half of their crowdfunding gifts to train community health workers, ensuring that patients continue to have year-round access to medical care. The additional funds helped lower the cost of the trip for group members.  
"Our donors keep our mission accessible to CMU students who want to participate," Jakub says. "These service trips teach us so much about transcending linguistic and cultural differences to connect with others."    
 Last year's Giving Tuesday supporters impacted 81 student organizations with more than 1,000 gifts — a 40 percent increase from #givingCMUday 2017. From Build 18 to the Ballroom Dance Club, groups across CMU have extended students' education outside the classroom thanks to this generous support.  
Any gift made at cmu.edu/givingCMUday now through December 3 will make a difference for CMU students like Jaehyun and Jakub.