Making Education Relevant for Students: The Case of Uruguay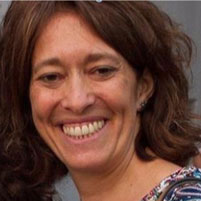 Claudia Brovetto will talk about an international movement called New Pedagogies for Deep Learning (NPDL) that aims to improve pedagogical practices. Schools in seven countries are currently serving as "living labs" to test the application of these practices. Brovetto will discuss the implementation of NPDL in Uruguay.
Friday, May 5 at 4:30 p.m.
Steinberg Auditorium (BH A53)
Brovetto has a Ph.D. in linguistics from Georgetown University and is the director of Plan Ceibal in English and the Coordinator of the Red Global de Aprendizaje Profoundo (NPDL) in Uruguay.
This lecture is sponsored by CMU's Human-Computer Interaction Institute, Vice Provost for Education, Department of Modern Languages and Language Technologies Institute.
Contact:
Shilo Rea