October 27, 2016
Transforming Writing through Technology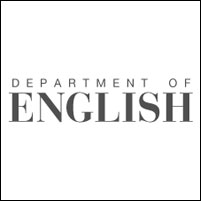 We all write every day, whether it's an email, a work report, a proposal or even just a "note to self." But how many of us received writing education beyond the First-Year Writing Program? And how many had time to squeeze more instruction or practice into a busy CMU schedule—or would be able to do so now? While writing is critical to academic and professional success, very few of us receive sufficient instruction on the topic, which is particularly problematic when one considers that the U.S. Department of Education recently reported that only 3% of twelfth graders wrote at an " advanced" level when entering higher education.

So what do we do?

Find out on Thursday, October 27, when CMUThink hosts an evening focused on the work of CMU faculty Jodi Forlizzi and David Kaufer, who are solving this problem within the CMU microcosm.  As leads on a project intended to incorporate technology-enhanced writing instruction across the CMU curriculum, they're bringing together the humanities, learning science, design and technology to transform writing education. During this event, Professor Kaufer will discuss the research and technologies underpinning their efforts, while Professor Forlizzi will discuss the data and technology that she and her Service Design students will be using as they develop a platform to facilitate the development of writing skills.

Join us to learn more about the groundbreaking research and collaboration taking place at CMU—and to get a sneak peek at the future of writing instruction.

When:
Thursday, October 27
6:30 p.m. - Registration and informal networking
7 p.m. - Speaking program
7:45 p.m. - Reception
Light hors d'oeuvres, beer and wine will be served.
8:30 p.m. - Event concludes Cost:
$20 per person.
$15 for young alumni (2006-2016).
Cost includes event, light hors d'oeuvres, beer and wine.