December 03, 2015
The First Simon Lunch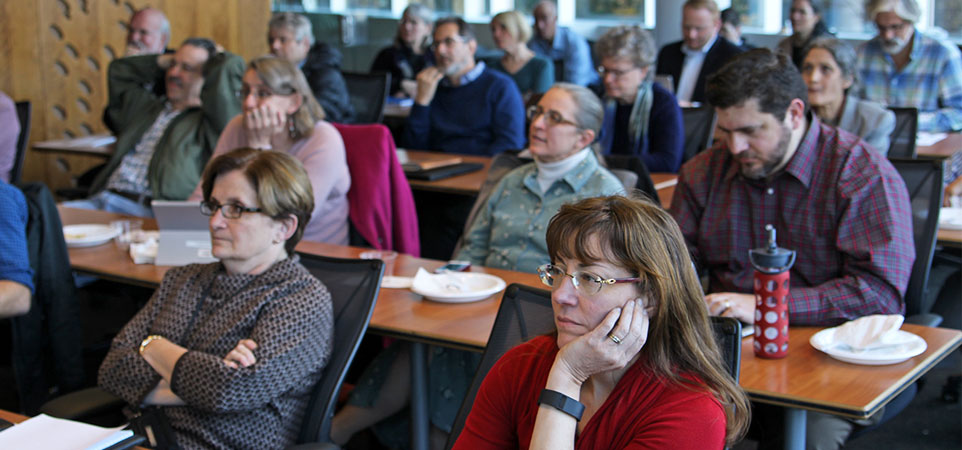 In November, the
Simon Initiative
hosted the first Simon Lunch, a new monthly event designed to bring together people across Carnegie Mellon University's campus working in or interested in innovating education.
The meetings will give students, faculty and other researchers the opportunities to learn more about the ongoing work in the technology-enhanced learning (TEL) space; to discuss new efforts, projects and challenges; and to find potential collaborators for research and projects. Organized in rotating formats, the lunches will provide a venue to learn what is new with the Simon Initiative, ask questions and give and receive feedback on current or future research, sharing new tools and projects and more.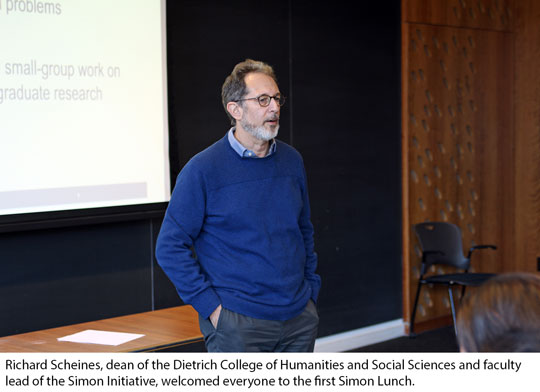 At the inaugural Simon Lunch, the focus was on Simon ProSEED grants, with updates from current recipients on their projects and an overview of the upcoming call for applications.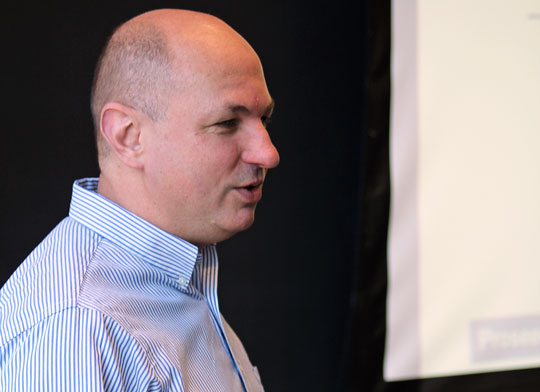 David Yaron, professor and acting head of the Department of Chemistry, gave a brief overview of his work on Modular Course Design, Social Learning and the Hybrid Classroom.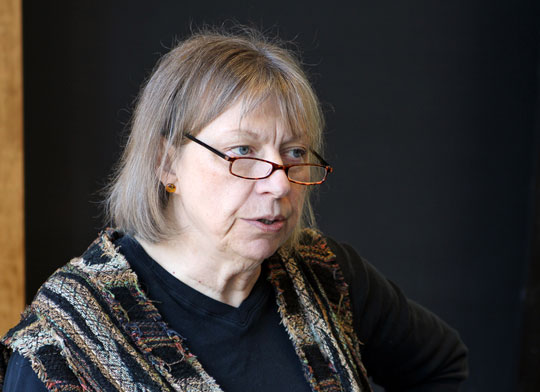 Chris Neuwirth, professor of English and human-computer interactio n, led a detailed discussion on "Prose Style Tutor." Using real prose examples, Neuwirth demonstrated how the modules were designed to help students become stronger writers and how they have already been used in various courses. She also talked about factors that contributed to success, challenges that were faced and future research directions.
Marsha Lovett, director of the Eberly Center for Teaching Excellence & Educational Innovation and co-coordinator of the Simon Initiative, closed the lunch with details about the Simon ProSEED call for proposals.