2018 Simon Initiative Distinguished Lecture: Bror Saxberg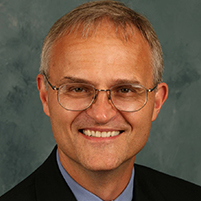 Media Inquiries: Shilo Rea, 412-260-0675
Bror Saxberg, vice president of learning science at the Chan Zuckerberg Initiative (CZI), will give Carnegie Mellon University's 2018 Simon Initiative Distinguished Lecture on Thursday, March 8 at 4:30 p.m. in the Cohon University Center's Rangos 1 & 2 Ballrooms. 
Saxberg's talk on "Learning Engineering: The Art of Applying Learning Science at Scale" will focus on how Herbert Simon, the late CMU Nobel Laureate professor for whom the university's Simon Initiative is named for, talked about the need for "learning engineering" in the 1960's.
He will discuss how, with rapidly changing information-rich tools now causing careers to transform faster and faster, there is more value than ever in having learning environments reliably transform what each person can decide and do from where they start—to what's needed—throughout their lives. However, most of at-scale learning environments, at school, in higher education, at work and elsewhere, have not made effective use of the accumulation of learning science over the last few decades to improve. 
So how can "learning engineering" actually happen? Saxberg will cover some of the key general findings about expertise, learning and motivation that can be applied at scale, and show a change management approach that helped get these ideas implemented in an at-scale setting.
About Bror Saxberg
As vice president of learning science, Saxberg is responsible for CZI's thinking about how to expand and apply learning science results and good learning measurement practice at scale to real-world learning situations across the full span of learning – pre-K, K-16 and beyond.  
Prior to joining CZI, Saxberg served as chief learning officer at Kaplan, Inc., where he was responsible for the research and application of innovative evidence-based learning strategies, technologies and products across Kaplan's full range of educational offerings. He also worked to maintain consistent learning standards for Kaplan's products and services. Saxberg was also senior vice president and chief learning officer at K12, Inc., where he was responsible for designing both online and offline learning environments and developing new student products and services. Saxberg has also held positions at Knowledge Universe, Dorling Kindersley and McKinsey.  
Saxberg received an Honors B.A. in mathematics and a B.S. in electrical engineering from the University of Washington, an M.A. in mathematics from Oxford University, a Ph.D. in electrical engineering and computer science from MIT and an M.D. from Harvard Medical School.