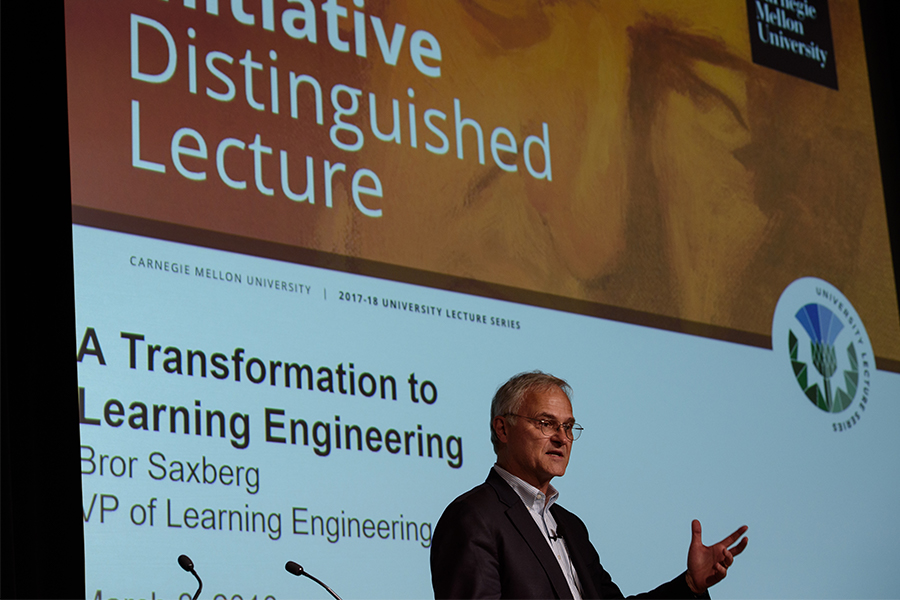 March 14, 2018
A Transformation to Learning Engineering
Bror Saxberg Delivers 2018 Simon Initiative Distinguished Lecture
By Shilo Rea 
Bror Saxberg, vice president of learning science at the Chan Zuckerberg Initiative (CZI), gave the fourth annual Simon Initiative Distinguished Lecture to a packed Rangos Hall in early March.
Saxberg's talk on "A Transformation to Learning Engineering" was particularly fitting to happen at Carnegie Mellon University since Herbert Simon, the late CMU Nobel Laureate and Turing Award-winning professor for whom the university's Simon Initiative is named for, coined "learning engineering" more than 50 years ago.
"Our mission with the Simon Initiative is to make learning engineering a reality at CMU and elsewhere and to do so in a way that demonstratively improves learning outcomes for a wide variety of students," said Richard Scheines, dean of the Dietrich College of Humanities and Social Sciences and lead of the Simon Initiative. "Last summer, Bror joined the Chan Zuckerberg Initiative. He is leading CZI in an effort to apply learning science to real world learning situations across the full span of learning: Pre-K, K-16 and beyond."
"So, you can see why we are delighted to have him. He is aligned with us in so many ways," Scheines said. 
Saxberg discussed challenges in education, different learning science applications, examples of learning engineering and what his learning science group at CZI is trying to do.
"This notion of how do we actually put things together—to make real changes in outcomes for students—has really been my work for the last 20 years or so and is now my work at Chan Zuckerberg," Saxberg said.
Bror Saxberg (third from right) stands with the Simon Initiative leadership team.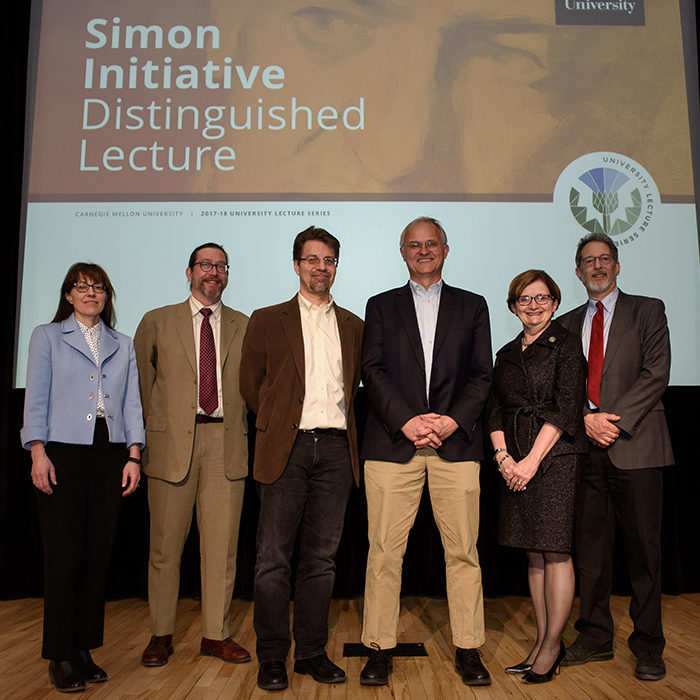 Richard Scheines introduces Saxberg.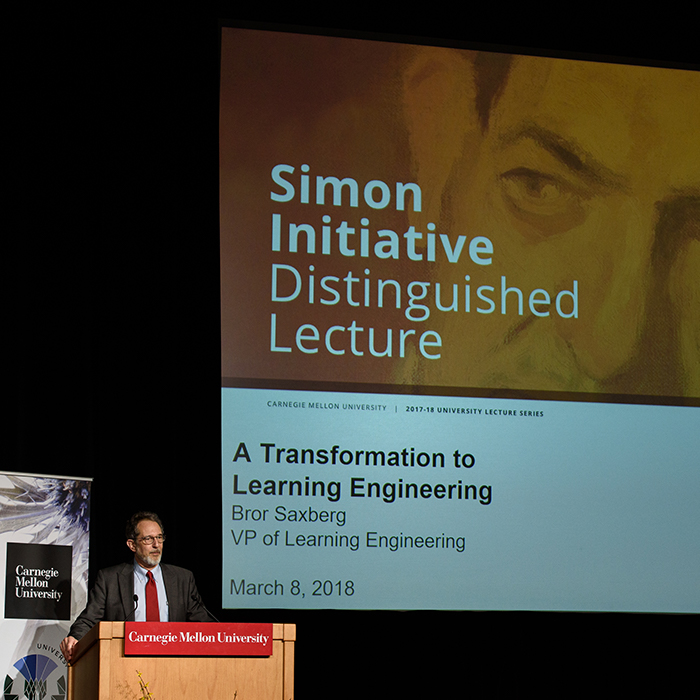 It was standing room only for Saxberg's lecture.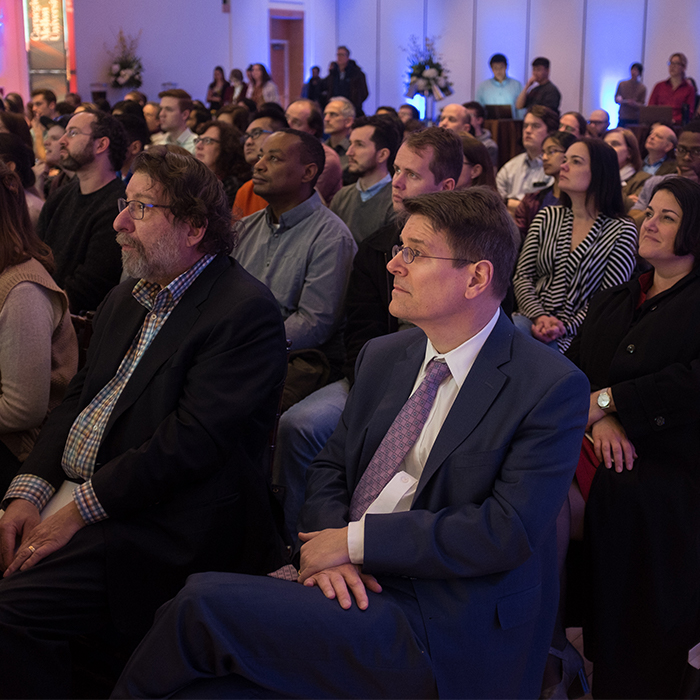 Saxberg talked about what his learning science group at CZI is working on.