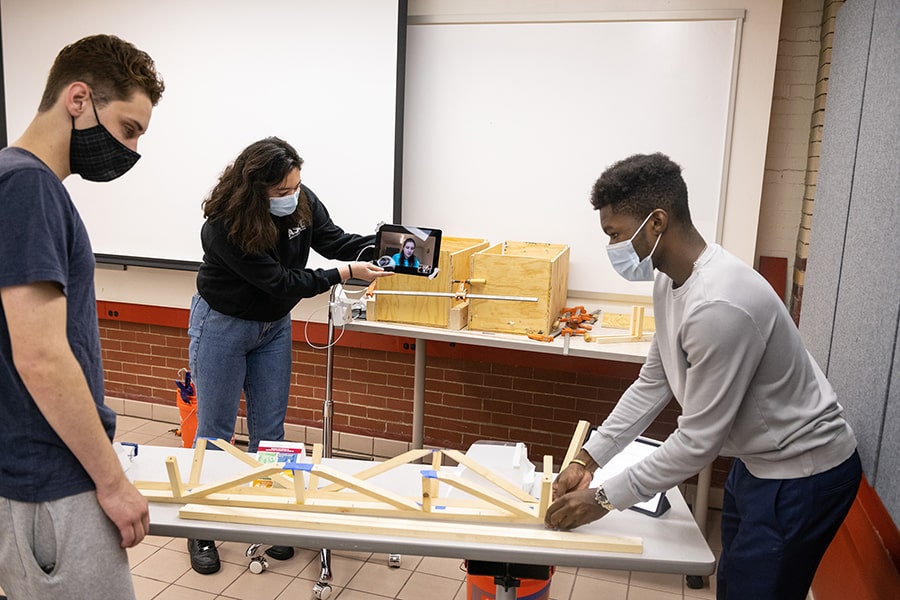 November 13, 2020
What's Next Academically?
By now, we hope your first-year student has settled into an academic routine, whether attending classes in-person or remotely. We wanted to share some of the academic experiences that your student is starting to prepare for as the semester winds down and provide you with some advice on how to support them. If your student is worried about any of their courses, they should contact their professor to discuss their overall performance and gain advice on how to proceed.
Spring 2021 Registration Week
All students should have registered for Spring 2021 semester courses from November 30 to December 4. Registration time slots were assigned by class standing, meaning first-year students registered on the last day, Friday, December 4. This is important to note because it means that our first-year students needed to be flexible and ready with options in case their preferred courses were full. We recommend they speak with their academic advisor to determine back-up courses if they are unable to get into any planned courses. Students will also be provided the opportunity to join a waitlist for a course in case any seats should open up.