Welcome to the Carnegie Mellon family!
We encourage our students to develop independence and the life skills necessary to successfully navigate their personal affairs as young adults. We also know that family plays an important role and are key partners in our students' success. We're here to share information about general campus resources, important events and developmental milestones in your student's experience so that you have information to facilitate meaningful interactions with your student about their Carnegie Mellon journey.
Statement on Inclusion
While you will see the word "parent" or "family" used on most Carnegie Mellon University websites and resources, we want to recognize and intentionally include all guardians, family members and others who give our students support. We recognize the wide range of support that students draw from their biological families, chosen families and friends. We acknowledge that students might have multiple family backgrounds or come from families that are multigenerational, single-parent, same-sex, multilingual or extended. We also know there are independent students on campus who could draw support from friends, partners, work colleagues and others in their lives. Our parent and family engagement efforts are designed to welcome and include all individuals who support our students through their educational journey. 
Ethic of Engagement about Student Experience and Records
Carnegie Mellon University offers a world class education that transcends the formal curriculum in each of the colleges. At the university, students are empowered—and expected—to take charge of their education as the principal architects of their experience. An important outcome of the university experience is developing the life skills necessary to successfully navigate one's personal affairs. Carnegie Mellon is a place where we are committed to supporting the holistic development of each student. 
At the same time, parents and other family members have played a central role in the lives of our students long before joining the Carnegie Mellon community and we embrace the role families will continue to play in supporting their student's successful university experience. Recognizing the personal and unique nature of individual relationships and family systems, we expect each student will direct engagement about their personal experience at the university with parents or other family members consistent with their goals and aspirations. 
In times when a family member wishes to consult with the university about an immediate concern, we welcome your contact so we can be a sounding board and consult on the particular circumstances facing your student. In turn, should we have an elevated concern about your student's welfare, we will partner with him or her to reach out to you so we can work together in support of student success. In cases when a student is not exhibiting signs she or he is able to appropriately direct such engagement and we are concerned about safety and well-being, student affairs leadership will review the situation and determine next steps, which often includes our direct outreach to family.
For routine requests for information, it is important to note that federal privacy law often restricts parent and family access to student educational and health records. The Family Educational Rights and Privacy Act (FERPA) protects the privacy of student education records and student medical treatment records. FERPA restricts parent and family member access to student educational and medical records unless they have direct written consent from the student.  
Many parents and family members find the FERPA restrictions to be a significant change from the K-12 environment. Should a student wish to provide access to release their educational and/or health records to a parent or family member, consent forms are available (respectively) on the HUB website. Additional information about health records privacy can be found at University Health Services.
We look forward to engaging with you in the coming years as we work together to support the education and success of your student.
Parent & Family Engagement Team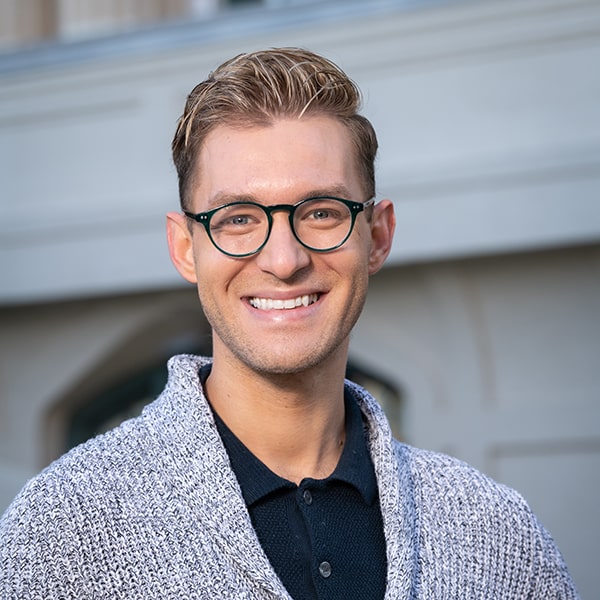 Andrew Greenwald
Assistant Director for First-Year Orientation & Family Engagement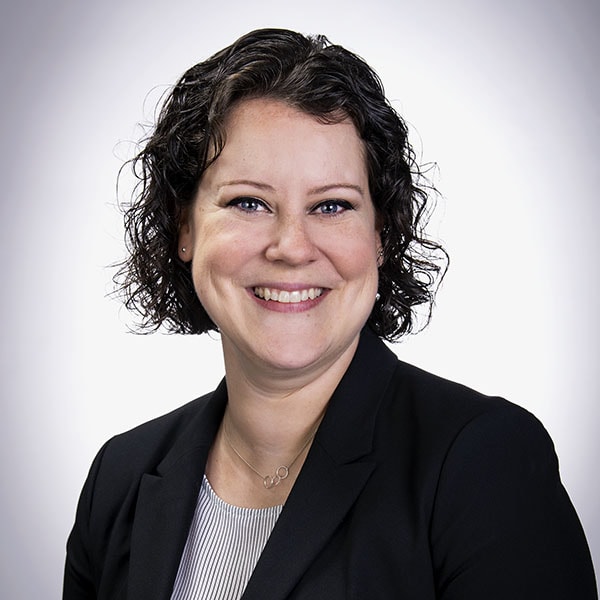 Julie Schultz
Associate Dean for First-Year Orientation & Family Engagement
Julie joined CMU in 2017 and provides leadership for parent and family engagement programs and communications and leads the First-Year Orientation program for incoming students and families. Julie holds a bachelor's degree in sociology and a master's degree in higher education and student affairs from The Ohio State University and is currently in the Doctor of Education program at the University of Pittsburgh. Julie enjoys outdoor activities, exploring restaurants around Pittsburgh and listening to podcasts.