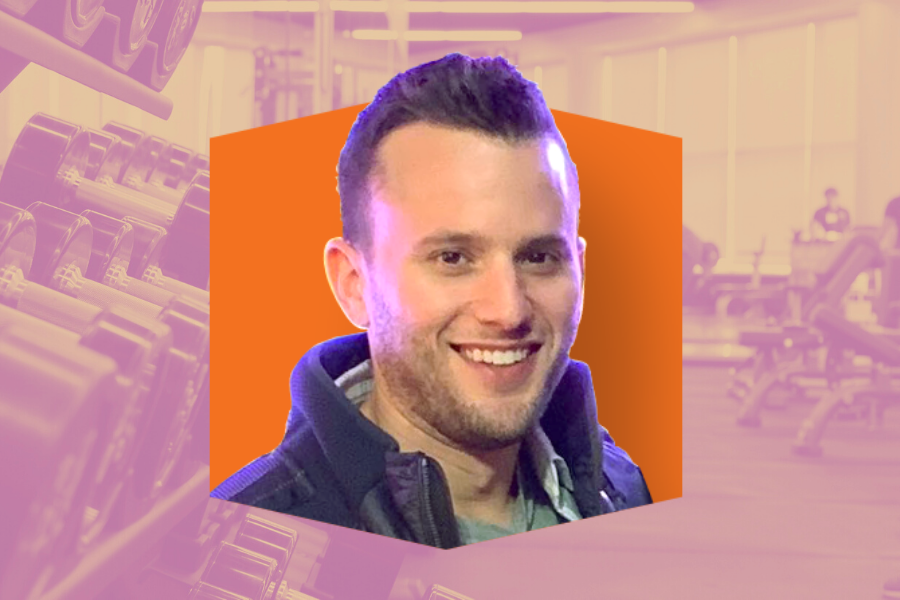 March 26, 2020
Meet Adam Stokar: the INI alum whose software company is changing how fitness does business
By Deana Lorenzo dlorenzo(through)andrew.cmu.edu
Media Inquiries
Jessica Shirley
Director of Strategic Communications
Adam Stokar (MS18) is founder and president of Club OS, a CRM and lead tracking software system created specifically for the fitness industry.
It all started with Technique Fitness, a business idea he began with his wife Laura in 2007 while they were classmates at the Information Networking Institute (INI). Ten years later, Technique Fitness, now called Club OS, was acquired by EverCommerce, a portfolio company that specializes in software solutions for the service sector. 
Today, Club OS is used by over 3,000 fitness clubs and gyms across the country.
We caught up with Adam to learn more about his career path from INI student to company founder, and what he's looking forward to in 2020.
---
Tell us a little more about your journey to the INI. What led you to study information networking? 
I started undergrad as a chemistry major at Lehigh University. After struggling with some advanced classes, I switched to the business school where the problems were more abstract. I struggled there as well. Finally, given math was a consistent strength throughout my education, my guidance counselor suggested switching again to Information & Systems Engineering, which I did. The courses in that program opened my eyes to the possibilities of software engineering. It wasn't until my senior year in 2006 that I realized I wanted to become a software engineer. 
Unfortunately, I hadn't yet learned the skills to apply for software engineering jobs. Luckily, my mother had known Dena Haritos Tsamitis through a mutual friend in Pittsburgh (my hometown) and mentioned that she was the director of the INI at Carnegie Mellon. I decided to meet Dena for lunch with my now-wife, then-girlfriend Laura—who is also a software engineer. During our meeting, Dena quickly convinced us that the INI was a unique program that we could cater to fit our interests. After that meeting, we both decided to apply to the program. The rest is history.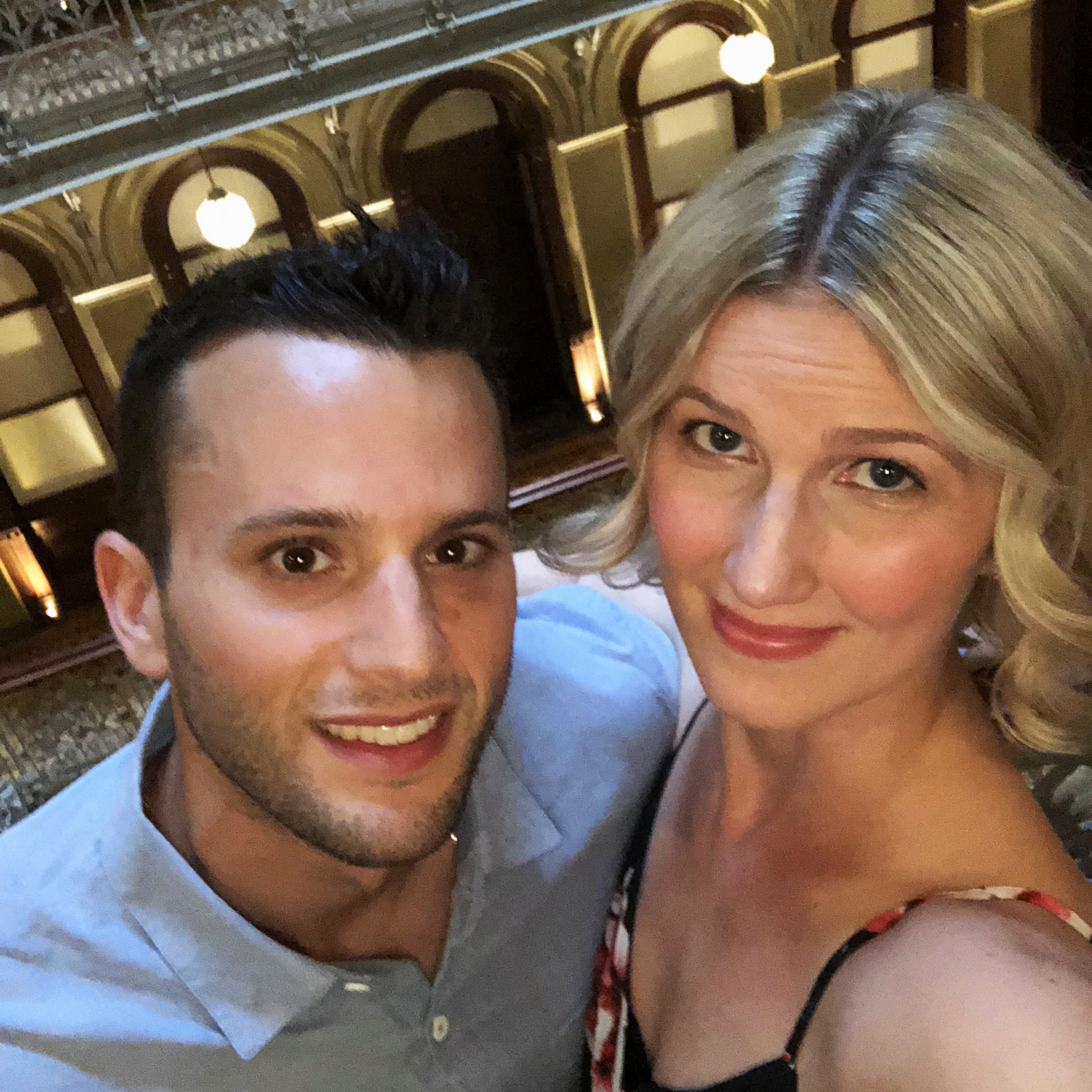 How did your experience in the MSIN program influence your career path?
Web applications were just becoming mainstream, so I catered a program that focused on how to create full-stack applications on the internet. The courses I took through the INI helped me build foundational skills in web service development, databases, internet security, and user interface development. 
Upon completing the courses in my program, I gained the confidence to land my first engineering job.
As a software engineer, what drew you to the fitness industry? 
Throughout middle and high school, I played team sports which always had a conditioning component that involved exercising. In undergrad and grad school, I continued a fitness regimen that consisted of various workouts performed inside gyms. I noticed that at all of the gyms, people were tracking workouts on paper (myself included). It seemed clear to me that there had to be a better way: what if people could use kiosks to log their workouts digitally, and then access their results online with the help of goals and charts?
Now that I understood how to log data in databases and deploy web applications, I had the ability to build this solution. It would save gym users time tracking their workouts while showing them the progress they were making. I also had the luxury of working on a project that I was truly passionate about, which had been hard to come by up until that point.   
What inspired you to start your own company?
I've been entrepreneurial throughout my life. At 10, instead of a lemonade stand, I sold Pogs and CDs from my front porch. During the summer after freshman year of college, I sold Cutco knives door-to-door and made enough money to make a down payment on my first car. I always knew I wanted to start my own business, but didn't know what it would be. 
As I completed each course at the INI, I began to look at the world differently. I constantly asked myself where the technology topics I was learning could fit into the real world to make it better. Eventually, I thought about fitness, which had been a major part of my life and a deep interest as I was getting older. I wanted to combine my passion for fitness with my newly-obtained knowledge of how to build software applications.  
Because of the INI program, I had the knowledge and tools to do it! It was truly empowering to learn how to build an application that could be deployed by anyone with an internet connection. So I took that excitement and ran with it.  
As I completed each course at the INI, I began to look at the world differently. I constantly asked myself where the technology topics I was learning could fit into the real world to make it better. 
The original business idea, called "Technique Fitness," was launched in June 2007. Laura and I built the first working version together; she handled the front-end programming, I handled the back-end. Both of us used the skills we learned at Carnegie Mellon to build prototypes and the first working version.     
In 2017 (10 years after launch), Club OS was acquired by EverCommerce, a private equity-backed service-commerce platform that provides software solutions to service industries such as fitness, healthcare and home services. Given that Laura and I bootstrapped the company with minimal funding from family and friends, it was a great accomplishment for us, both personally and professionally.     
What are you looking forward to the most in 2020—professionally or personally? 
At Club OS, we improve lives through fitness by giving our customers time back to deliver better experiences. We have an incredible team that can solve very hard problems. I'm excited to see how quickly the company improves while simultaneously scaling to more gyms than we've ever supported before.  
Personally, I am looking forward to raising my two- and five-year-old boys while finding the right projects and partners that are using technology to make a large, positive impact on the world. Staying on the cutting edge of technology and using it in new ways is very important to me, and something that CMU provides to thousands of students each year. There are so many opportunities—not only in the fitness industry, but all over the business landscape—where technology can make things better.
What is your advice to current INI students? 
Make sure to take courses that interest you alongside the foundational curriculum. Figure out what excites you the most about your program and double down on those topics.