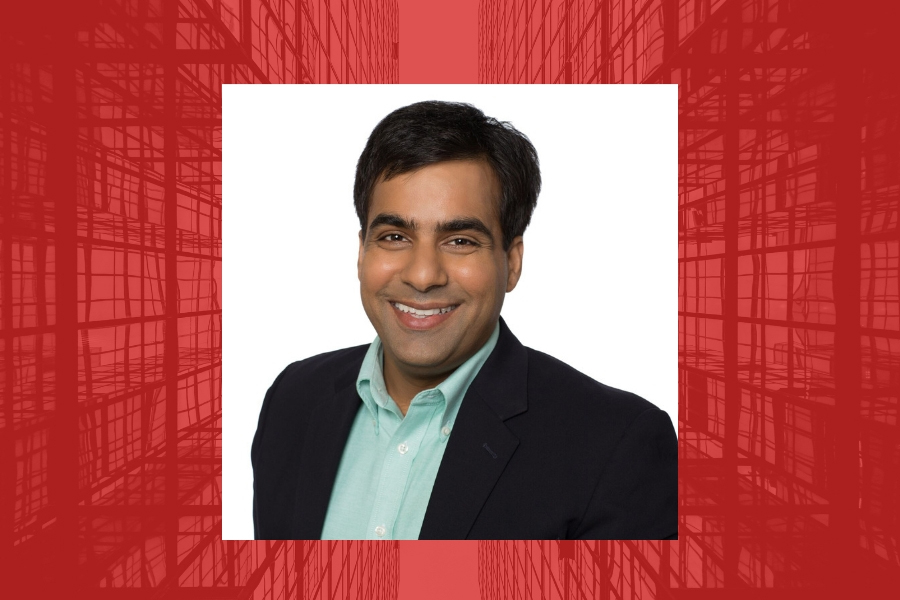 March 04, 2019
Alum's company RedMarlin harnesses AI to fight counterfeit websites
Abhishek Dubey believes a safe Internet experience is a universal right
By Jessica Shirley jshirley(through)cmu.edu
No one wants to admit they've been duped by a phishing scam. Yet whether it's "90% off!" fake shopping web deals, a sketchy email from someone impersonating your boss or an urgent tax-season error message, the reality is that phishing attacks are on the rise and more effective than ever.

That's where Abhishek Dubey and his startup RedMarlin, Inc. come in. He believes a safe Internet experience is a universal right, like clean water, and he's come up with a fresh approach. By utilizing AI and deep learning, Dubey's team builds phishing detection and brand protection solutions that are proactive and affordable for customers, both big and small.

"We believe that current cybersecurity products are too complex to use and too expensive to buy for most companies worldwide," said Dubey, a 2006 graduate of the Information Networking Institute's (INI) M.S. in Information Security (MSIS) program. "At RedMarlin, we build cybersecurity products that anyone, irrespective of where they're from or what they can afford, can utilize to be safe online."

The idea behind RedMarlin came about when Dubey and his co-founder Shashi Prakash were working together at Cisco. Their team dealt directly with cybersecurity-related issues for Cisco's Fortune 500 customers, and they found themselves harnessing machine learning and security research more and more frequently to solve their customers' biggest problems.

"Shashi and I realized that almost all cybersecurity solutions are reactive," said Dubey, co-founder and CEO of RedMarlin. "Not only that, they're extremely complex and expensive to deploy."

Observing how recent advancements in AI and deep learning could change the game, the duo decided to bootstrap a startup and RedMarlin was born.

"The highest moment for me is when our customers tell us how our product relieves some of their pain points in a way that no one else is currently able to," said Dubey.

According to Dubey, building CheckPhish is one of his team's biggest accomplishments. Dubbed "the world's first self-driving technology to detect phishing/fake pages," CheckPhish is a free, AI-powered phishing detection tool for users to scan URLs in real time to check if they are real or fake.

Dubey says launching a startup was always his dream, as he has enjoyed building and selling things from a very young age. His experience at Carnegie Mellon University (CMU) helped him realize that dream.

"The INI's MSIS program was rigorous and it incorporated perspective from both technology and business standpoints, which are very helpful in building startups," said Dubey.

Although he graduated over a decade ago, his faculty connections at Carnegie Mellon have continued to be extremely valuable. Dr. Dena Haritos Tsamitis, Barbara Lazarus Professor in Information Networking and director of the INI, is an active supporter of Dubey's entrepreneurship and serves on the RedMarlin board of advisors.

"I've followed Abhishek's journey from the very beginning and I'm so proud of all he has accomplished," said Haritos Tsamitis. "It's deeply rewarding to see an INI alumnus succeed in launching a truly innovative startup like RedMarlin. He's a role model for INI students who want to follow in his footsteps as entrepreneurs."

"Dena's advice over the years have been invaluable throughout the journey leading up to the eventual establishment of RedMarlin," said Dubey.

As for the secret to being a successful entrepreneur, Dubey emphasizes three main ingredients: a passion for solving the problem at hand, persistence and a solid emotional support system, such as a supportive spouse or partner.

As he looks ahead at RedMarlin's future, Dubey is eager to grow their customer base and build a world-class team at RedMarlin.

He urges INI students to follow their dream, and aspire to build something that provides value to others.
"Start small, be bold, keep it simple," advises Dubey.