May 02, 2019
INI alumna Roseanne Silva to receive CMU Alumni Service Award
She will inspire INI's Class of 2019 as the keynote graduation speaker on Sunday, May 19
By Jessica Shirley jshirley(through)cmu.edu
The best advice Roseanne Silva (MS02, '91) has ever received is to be a leader, not a follower. Her parents taught her that, and so that is what she has done, moving up the ranks over the past two decades to the position of senior vice president and business chief technology officer at PNC Financial Services Group.
Yet Rose has always remembered her Tartan roots, never ceasing to discover new ways to give back to the university and enhance the student experience for future generations. For her vibrant passion, inspiring leadership and boundless generosity, Carnegie Mellon University (CMU) will proudly honor her with a 2019 Alumni Service Award on Friday, May 17, 2019. Later that weekend, Rose will share her story with the Information Networking Institute's (INI) Class of 2019 as keynote speaker at the INI graduation ceremony on Sunday, May 19, 2019.
"It is a privilege to have been given the honor of speaking with this year's graduating class," said Rose. "As these future leaders of technology embark on the next leg of their journey, I hope to share some pearls of wisdom I have gathered from my career and let them know that my heart will always be in the Network." 
Like many in the INI's early cohorts, Rose's journey to the INI began when her employer, Bell Communications Research (Bellcore), sent her to Carnegie Mellon to earn a master's degree in information networking. She graduated among the second cohort of INI students in 1991. 
"What my family thinks I do is 'fix computers,'" she said. In reality, it is a little more complex. She now leads a team within the technology infrastructure services (TIS) team at one of the nation's largest banks, ensuring a recoverable, scalable and secure technology infrastructure, from firewalls and servers to messaging tools and mobile devices. 
Her time in the INI's cross-disciplinary program provided a solid underpinning of computing concepts that she says she continues to apply in her career. Most importantly, CMU created a culture of inclusion which inspired her to foster a diverse and inclusive workplace and community. 
"Receiving a CMU Alumni Service Award is confirmation that my partnership with CMU to build a diverse and inclusive tech talent pipeline has made a positive impact on the communities that we serve," she said. "Throughout my career I have leveraged my years of experience to focus on increasing the meaningful participation of women in technology, specifically because the numbers are low."
Over the past 25 years living and working in Pittsburgh, Rose has immersed herself in service to her alma mater as a mentor, donor, volunteer and leader. Recognizing the financial burden of earning a graduate degree, Rose created an Andrew Carnegie Society (ACS) Legacy Scholarship in 2012 to enable talented students to realize their potential at the INI. Beyond her financial contribution, Rose invests further in each scholar through mentorship. She guides each student's journey at the INI, serving as their resource, coach and greatest advocate. 
"As a successful female leader in the highly competitive financial services industry, Rose's mentorship of her ALC Legacy Scholars and countless other INI students, particularly women and underrepresented minorities, has led them to realize their dreams,"said Dr. Dena Haritos Tsamitis, Barbara Lazarus Professor in Information Networking and director of the INI. "Today, her mentees are thriving in their careers and paying it forward by following her example of service."
Despite her busy schedule, Rose is a constant presence at INI events, volunteering to speak at Women@INI roundtables, inspiring prospective students at INI's Admitted Student Day and cheering for graduates at the commencement ceremony. As chair of the INI Alumni Leadership Council (ALC), Rose led strategic engagement initiatives to strengthen the connection between students and alumni, including the launch of the online mentoring platform, FirstHand. She expanded her influence beyond the INI by participating on CMU's Alumni Relations Committee, volunteering for "Take a Tartan to Work" and speaking at CMU Alumni Association events on diversity in tech and other topics.
"Generosity is at the heart of Rose's actions," said Dr. Haritos Tsamitis. "She is the epitome of one who lifts as she rises, not only impacting individual students but raising the profile of the entire university through her partnership and support." 
Rose is eager to share her insights with the INI's Class of 2019 and says her top piece of advice for graduates is: "Nurture a network of mentors, always be coachable, and include intentionally." 
---
The INI Diploma Ceremony will be held on Sunday, May 19 at Rodef Shalom at 4905 Fifth Ave, Pittsburgh, PA 15213, USA. Students must arrive at 2:30 p.m. and the class photo will be taken at 3:30 p.m. The diploma ceremony begins at 4:00 p.m. and is followed by a reception at 5:00 p.m.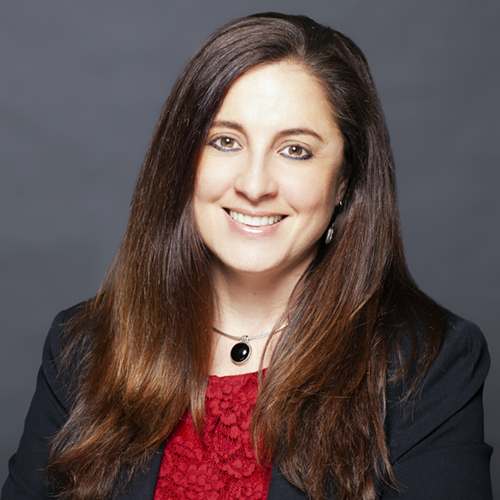 Education
M.S. in Information Networking at Carnegie Mellon University
B.S. in Electrical Engineering at the University of Minnesota
Certified PMP of the Project Management Institute
Awards & Recognition
1994: Open Computing "Top 100 Women in Information Services" 
2005: Top 10 "PNC Performance Award" Winner 
2013: Diversity Council Honors Award (PNC Technology Diversity & Inclusion Council)
2019: Carnegie Mellon University Alumni Service Awardee
Biography
Roseanne Silva is a Senior Vice-President and Business Chief Technology Officer (MyCTO) at PNC Financial Services Group.  She is responsible for technology infrastructure strategy, execution, and governance for Corporate & Institutional Banking, Wealth Management, Enterprise Data Management, and Enterprise Innovation. In addition, Rose is president of the PNC women in tech resource group (Tech Connect) and the business sponsor for the PNC partnership with the National Center for Women & IT (NCWIT) through which she takes an active role in building a diverse workforce and embracing a culture of inclusion.
Rose has over 25 years of experience in technology infrastructure operations, employee technology, application development, and program management, including mergers and acquisitions. In addition to her work at PNC, she has held positions at Financial Data Services (Fiserv), Bell Communications Research (Bellcore), and Control Data Corporation. 
She is active in her community as a mentor for the Greater Pittsburgh Big Brothers Big Sisters Mentor 2.0 STEAM program, a committee member of the Pittsburgh Foundation scholarship advisory board, a volunteer trip leader for Venture Outdoors, and a member of Ellevate, a global professional network of women. 
In addition, Rose has remained active in the Carnegie Mellon University alumni community as a Legacy Scholarship Donor, (former) president of the Information Networking Institute Alumni Leadership Council, a corporate host for the Take a Tartan to Work program, and a mentor to the WINI (Women@INI) cohort.