January 16, 2020
How INI alum Alain Kajangwe is helping shape Rwanda's tech future
By Deana Lorenzo dlorenzo(through)andrew.cmu.edu
Media Inquiries
Jessica Shirley
Director of Strategic Communications
For Alain Kajangwe (MS20), a typical day goes as follows: in the morning, he drops off his kids at school and heads to his office as CEO of WiredIn, a company he co-founded in 2014 specializing in offshore software development services for international clients primarily in Japan, Rwanda, and Germany. By midday he is off to his other job as a senior software developer at Pivot Access, where he works on projects for Rwanda's financial sector. Later, he's back at WiredIn. He gets home around 7 or 8 pm in the evening, in time to tell a bedtime story to his kids.
Juggling life as a CEO, a software developer, and a parent keeps Kajangwe busy, but he embraces his dynamic schedule.
"What I love the most about my work [with Pivot Access] is the feeling that I am involved in building a number of mission critical systems that are shaping the financial sector in Rwanda. And through WiredIn, I have put up a company that is positioning itself as a dependable destination for outsourcing software development projects," he explained.
From an early age, Kajangwe knew he wanted to be an engineer.
"For as long as I can remember, I have always been fascinated with how things work," he said. He began his undergraduate career at the Florida Institute of Technology, where he studied Aeronautical Engineering and Flight, but after a year, he transferred to La Roche College in Pittsburgh to study computer science. This change in degree and university was not in his original plan, but looking back on it now, he can confidently say that "everything worked out great in the end." 
Kajangwe continued his education in software engineering at Carnegie Mellon University (CMU)'s Information Networking Institute (INI), graduating in 2010 from the bicoastal mobility program. One course in particular—Introduction to Software Engineering, then taught by Todd Sedano and Ed Katz—broadened his perception of what it means to be a developer.
"Before the INI's software engineering course, I used to think software development was only about writing code," he said. "But today, I appreciate a lot more the content and experiences shared by Todd and Ed because they are very relevant for my business." He found himself referencing materials from the course in the workplace. "I was even going back to my old classroom notes, something I had previously never done."
In addition to his positions with WiredIn and Pivot Access, Kajangwe also serves as the president of the CMU-Africa Alumni Association, and over the past few years has hired several CMU-Africa alumni as full-time engineers at WiredIn. In 2017, he was one of the eight winners of Bank of Kigali (BK)'s Urumuri Initiative, which awarded his company an interest free loan of RWF 8,000,000.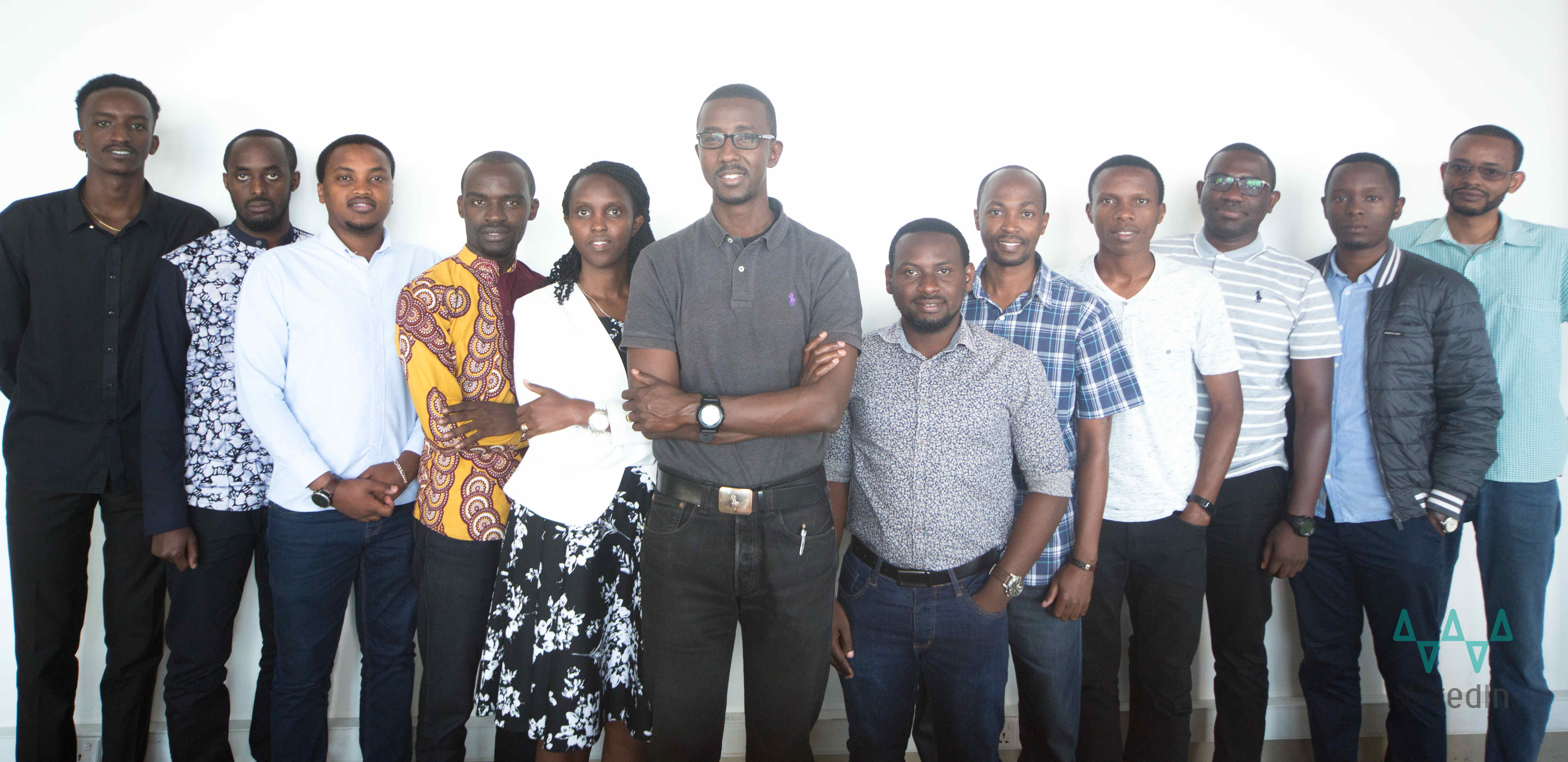 As a software engineer and business executive based in Kigali, Kajangwe aspires to see Rwanda become a global center for technology and business.
"As Rwanda steadily develops and heals from the Genocide against the Tutsi in 1994, it is with a sense of pride to know that people will start to associate Rwanda not with our tragic past, but more and more with our resilient spirit and innovation, and as a place where one can find good business opportunities and technical partners," he explained.
In addition to giving him a solid technical foundation, the INI is where Kajangwe developed what he describes as a "lasting conviction that no issue, problem, or task, is insurmountable," a lesson he carries into his multifaceted work life.
He encourages current INI students to be open-minded about the breadth of possibilities and opportunities at CMU—in engineering and beyond. "Even a course in introduction to microeconomics will prove its value down the stretch," he said. "One can pick up a few things that will eventually help them  when being an engineer is not all they do throughout the course of their day."
"At the INI, the most important thing that I still carry today is the lasting conviction that no issue, problem, or task is insurmountable. The INI programs are considered among the toughest ones at CMU and because of this challenge, we can always go back to that time and find the strength and motivation necessary to solve even the most difficult of problems."