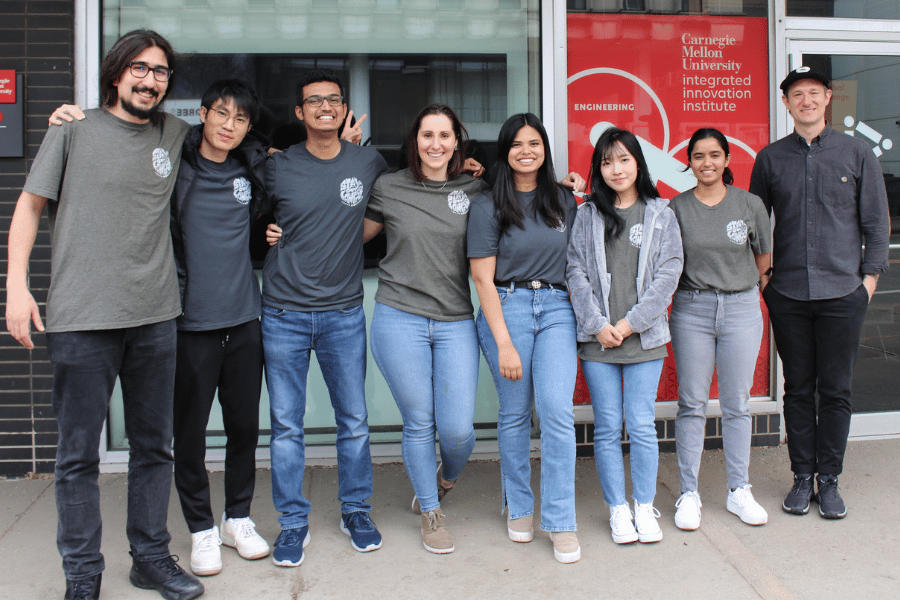 May 09, 2023
Here and Back Again: A Student-to-Sponsor Journey
By Mary Kilcoyne kilcoyne(through)cmu.edu
When iii Director Peter Boatwright reflected on the Integrated Product Development (IPD) Capstone course, a hallmark of the Master of Integrated Innovation for Products & Services degree program, he realized that a meaningful opportunity had not been activated yet: alumni-sponsored projects.
He issued a call for pitches in October, and this action-oriented community of innovators, problem solvers, changemakers, and doers delivered.
The chosen pitch came from Peter Pontano who graduated in 2005 from MIIPS (then known as the Master of Product Development).
Pontano is the degree's 10th alum and now, 18 years later, is one of the first alumniii to sponsor a capstone project.
For the past several years, Pontano has worked as Director of Marketing and Product Development for Ignik Outdoors, a mission-driven startup based in Seattle with a passion for the outdoors, its preservation, and sustainable heating products that encourage a life lived outside.
"When Prof. Boatwright reached out about sponsorship, I felt like the scope and the timing was right. I do think back to my days in the MPD program very fondly and am very appreciative of what CMU and this program have helped me achieve," Pontano said.
Before enrolling in the Institute, Pontano worked for the US Navy as an engineer.
"I always felt that I was more than 'just an engineer'," Pontano recalled. "At the time, this was one of the very few programs in the country that combined engineering, design, and business."
Pontano's IPD Capstone team worked with International Truck to solve a mobility and functionality issue within the shared cab space of team drivers.
"I thought it was so cool that we had a truck cab on campus for us to build a full-scale prototype inside. Working with the team was challenging at times, but an accurate reflection of what it's like once you are out of school and in the workplace. It was so fun and interesting to be working with a real company and to deliver work that could be considered for their line."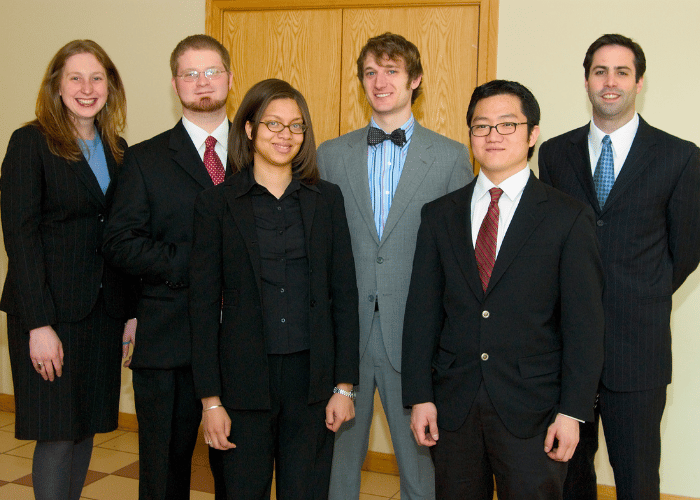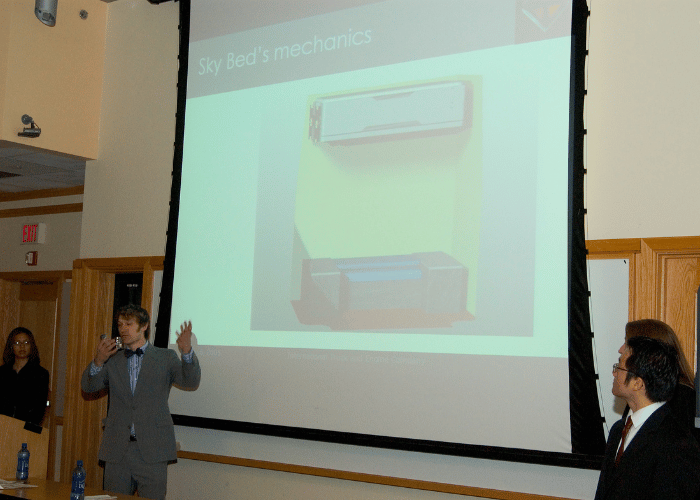 After graduating, Pontano left his "drab government job" to work for one of the premier snowboarding companies in the world, Ride Snowboards.
Pontano spent close to a decade in the snowsports industry, rising from a Design Engineer to Senior Design Engineer, ultimately managing three brands of snowboard bindings. When an opportunity arose to manage a team, while still doing the hands-on design and development work he enjoyed most, he took it, switching to a smaller company in the camping industry.
"I then left that company to work with my boss and start Ignik. I'm still doing similar work, in the same industry, but being part of a startup has been a whole new process. Wearing lots of hats is the name of the game. It's been fun and challenging, and of course rewarding to see this company go from just an idea to where it is today, an award-winning outdoor heating brand, working with retailers like REI, LL Bean, Cabela's and Dick's," Pontano said.
Reflecting on his time as a student, Pontano shared he still relies on this learning from 18 years ago: "Trust the process. Don't force it. Projects have a way of converging on an appropriate solution (with a lot of hard work) by continuing to examine them from a different perspective. Question your assumptions throughout the process."
A Sponsor's Vantage Point: Q&A w/ Peter
iii: Why did you pitch Ignik Outdoors for an IPD Capstone Project?
At Ignik, we are focused on solving problems in the great outdoors. The lens through which we look at these problems and solutions is very similar to that used in the IPD process.  Too often we get stuck in our own little space/ecosystem/industry, and it is difficult to break out of that. True innovation comes when we look at problems from a new perspective, and I thought working with a team of IPD students was a fantastic way of breaking out of the norm.
iii: What would you tell other alumni who are considering pitching an IPD project?
It is a wonderful experience and so unique and different from most common projects and teams. Working with the IPD group has re-sparked that academic enthusiasm and optimism that I remember having while finishing this program.
iii: Describe your experience with each phase.
Since the kick-off (and before), the experience has been fantastic. Plenty of communication between the team and myself, providing updates, sharing their discovered insights, and asking questions about how their ideas and directions would play out in the "real world." I know from having completed this program that it is a challenge to trust the process, especially in the first two stages.
Companies that aren't familiar with this approach might find this difficult. Even being on the "other side of the fence", not leading the project, I felt anxious about, "What's the solution!" Overall, the work and insights have been so thorough and meaningful. In some cases, it has validated assumptions that we made at Ignik about our market and user, and in other cases, it has provided a new light on how we can dissect the needs of our (different) consumers.
iii: What's it like being a sponsor? What have you learned?
It's been great! I've enjoyed getting to meet the individuals on the team, learning about all of their unique backgrounds, and seeing those personal experiences and the teaching from the Capstone converge into special insights and design direction. This is such a unique experience, unlike working with a few interns, new hires, or contractors. The relationship is totally different, where I feel like the team can be more open with their ideas and really drive the project. I've certainly learned more about the cross-section of our target market and different ways to examine the needs of these users. The tools used in the program have continued to evolve over the last 18 years, and it has been amazing to see this progress and be involved firsthand.
iii: What expectations did you have about this experience?
I expected to get a fresh take on how to solve Ignik's customer's problem, and those expectations were met. Ideally, a sponsor could come away from this experience with a protectable idea, ready to produce and test in the marketplace. That expectation is not realistic for the scope of my company's project. Having a solid foundation to build from is the most important takeaway for us. This aspect is all too often skipped over in industry but is so important.
iii: What value has the capstone experience delivered to your company?
It's been the depth of the work and a foundation - not only for the design project/product that the team created but also how it can be used to uncover future directions. This is not just a linear, single path to be followed. Ignik will be able to take work from each of the phases and pull new insights and directions from there. It has been great for a very small company like Ignik to meet new people and make face-to-face connections. It has been super valuable to work directly with each and every team member.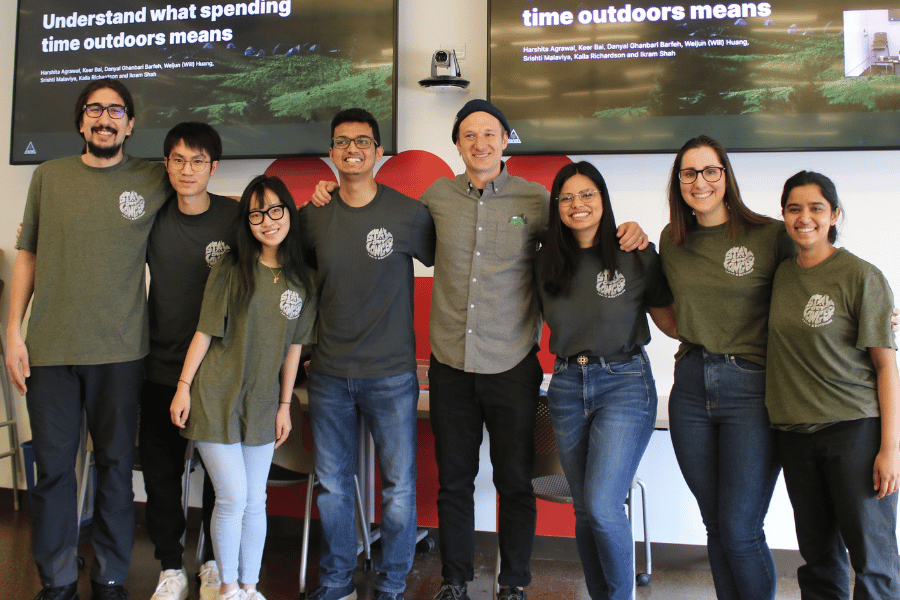 Explore Last Year's IPD Projects