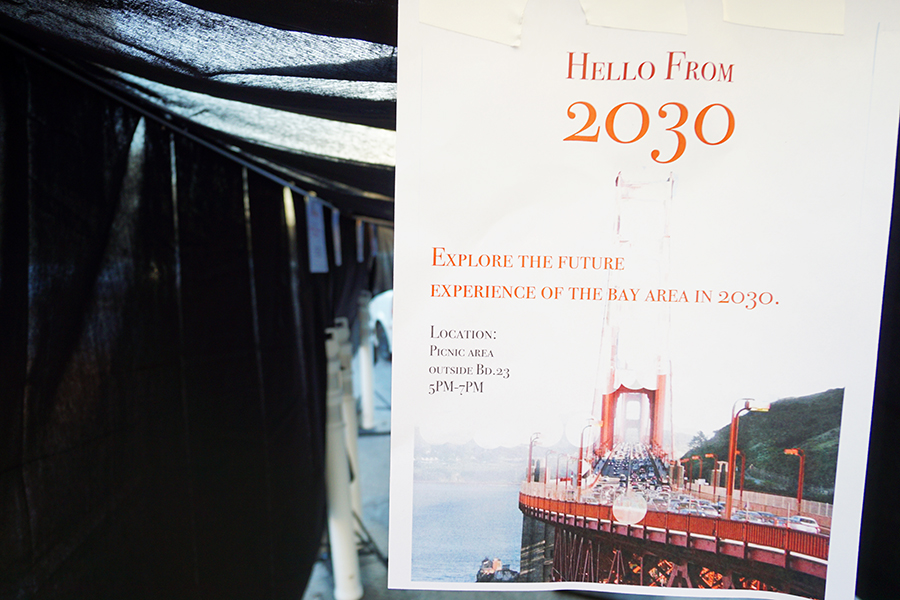 December 18, 2019
Changemaker Series: Addressing Bay Area Disparity
By Elizabeth Donaldson edonalds(through)andrew.cmu.edu
The price of Bay Area housing is outpacing even the high-speed growth of the region. Though San Francisco country is the bustling home to many new and rapidly expanding industries, regional housing prices are experiencing a seemingly unending skyrocket. In the past twenty years, the median sales price for a two-bedroom home in San Francisco has increased 329%, with the median listing price for a single-family home at $1.3 million. With limited available housing and so little of new construction being affordable, families making the median income of $118,400 are often squeezed out of the area. 
Apple, Google, and Facebook have made recent news with billion-dollar commitments to support affordable housing, and now, students of the Master of Science in Software Management are doing their part to critically investigate the Bay Area wealth disparity.
"The first part of the issue," begins Karimulla Shaikh, professor of Innovation for Large-Scale Problems. "is that people don't know it exists."
MSSM boasts an impressive cohort of international students, and for many of them, the Bay Area is synonymous only with growth. It isn't until Shaikh prompts students to peel back the layers of economic and historical data that students truly start to recognize the issue.
"Empathy so crucial," Shaikh notes, explaining that students explore the problem for first eight weeks of the class. "And that's when we start to see the 'aha!' moments. Students realize how serious the problem is, how complex it is, and how very real it is. There are people struggling, and students become very empathetic toward them and they begin to develop this desire to solve the problem."
For the remainder of the class, students were challenged to consider the problem without using technology. Shaikh explains that sometimes, especially for technically-inclined students like those in MSSM, technology can limit one's problem-solving imagination.
"I want a solution, not just tech--AI can't solve all our problems," says Shaikh. "So, they come up with policy  recommendations to the government. Then they explore, 'how can I get this policy passes? Do I need to build awareness? Do I need to educate people? Do I need to gather data to prove that there is actually a relationship between this and that?' By having something grounded in policy or education, you're developing a real solution."
Hello from the year 2030
This year, as students approached the wealth disparity in the Bay Area, teams focused on ways to meaningfully educate their peers on the what's happening in region by sharing a prediction of what the future will look like if the current trends continue.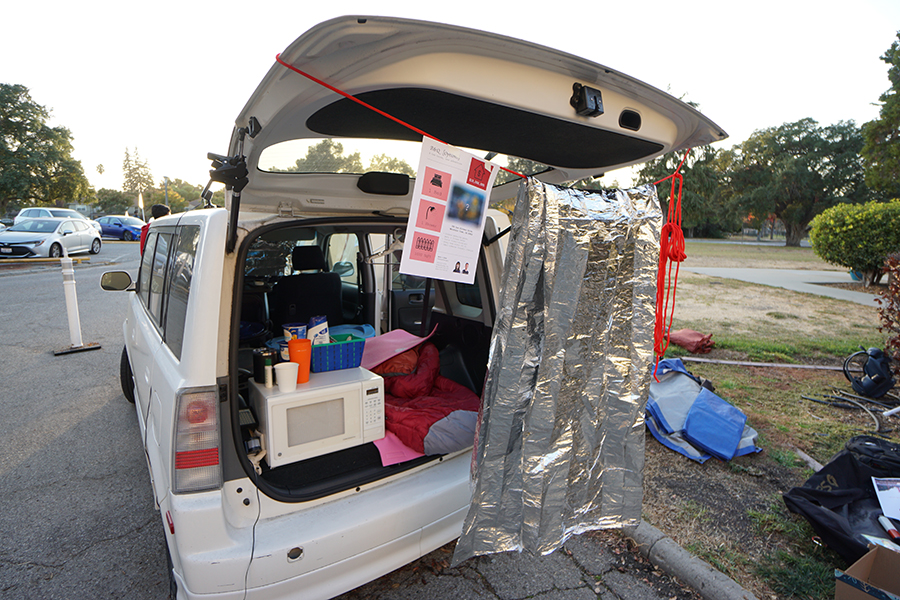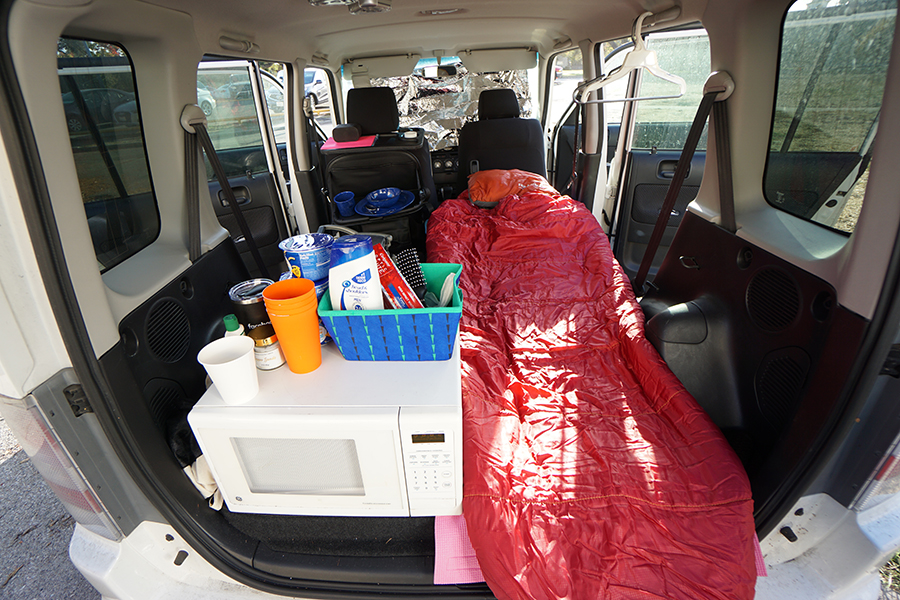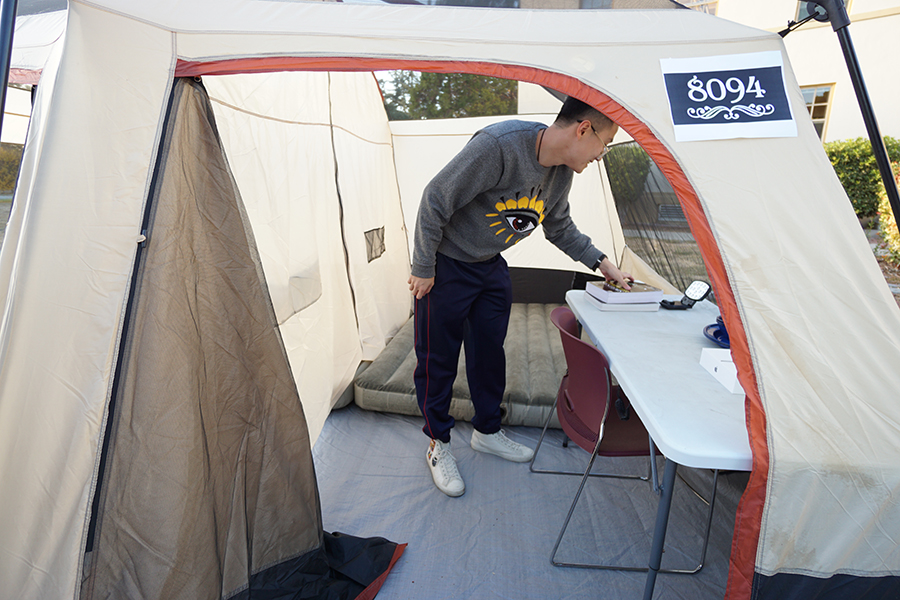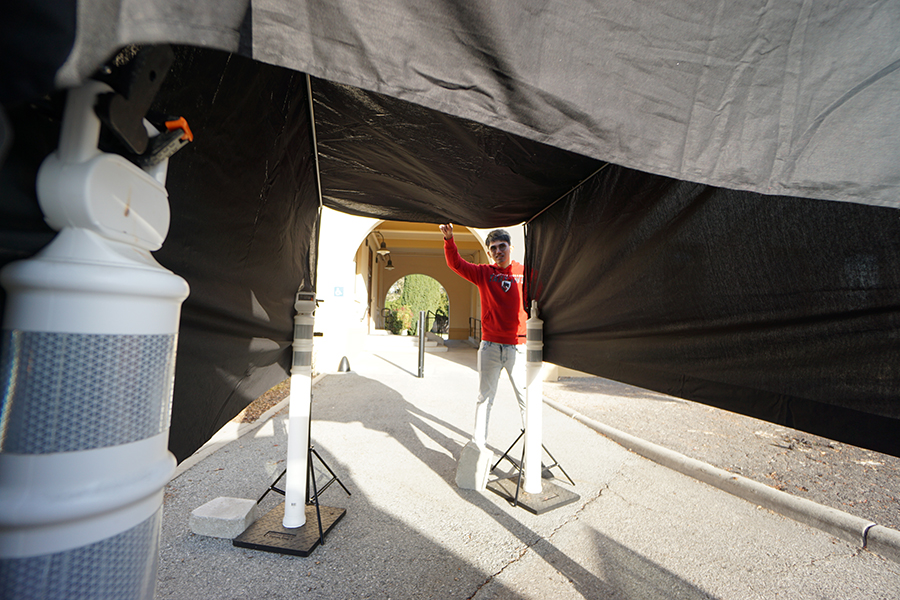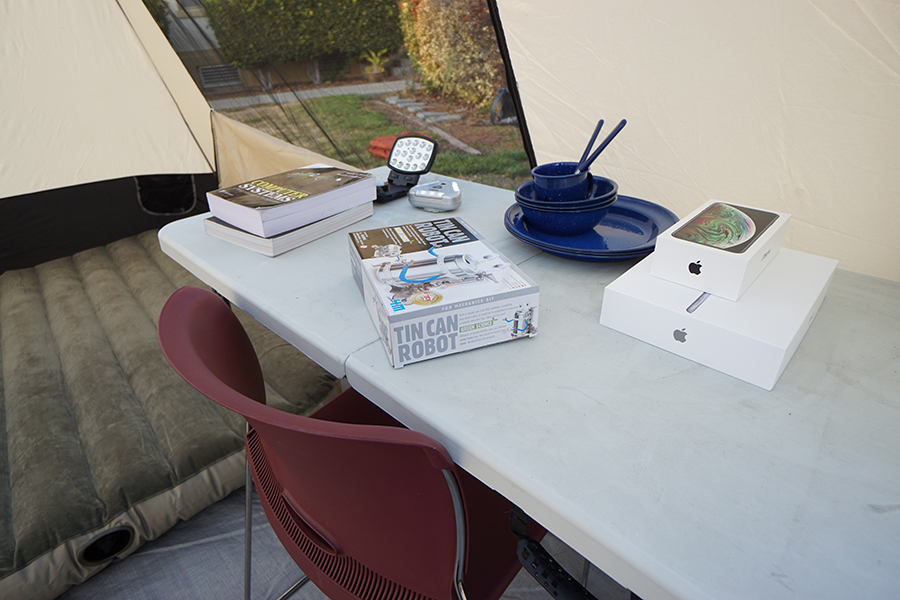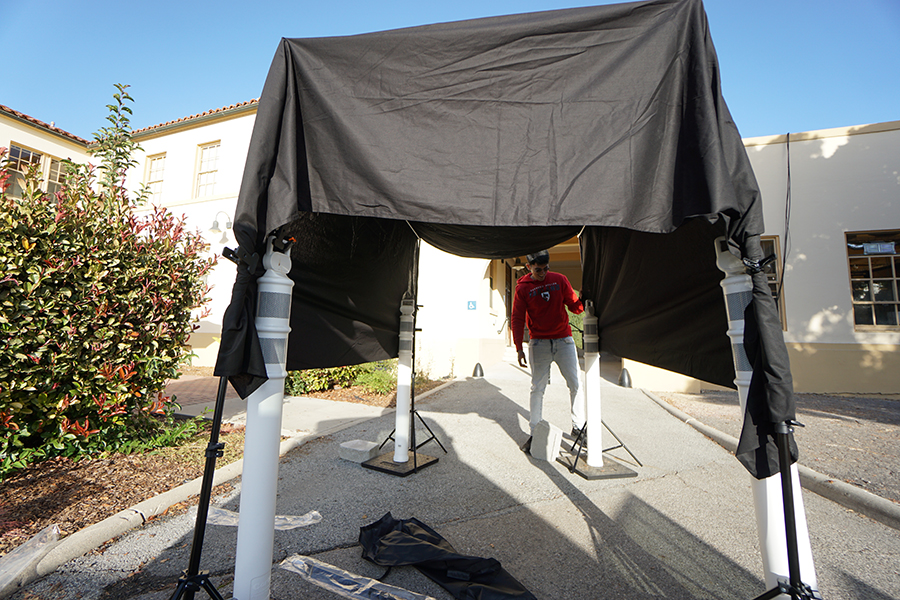 The Experiential Futures projects included a walkway that leads viewers through a journey of high-expectations for a luxurious lifestyle, only to result in a glimpse of a disappointing reality. Other groups studied the future of real estate by creating "apartments" in tents and cars; in 2019, rent in the Bay Area is nearly three times the national average and some people have taken to renting out RVs and vans for housing.
"People will be shocked," says Akriti Agarwal (MSSM '20), one of the Large-Scale Problems students. She said that she had no idea of how extreme the wealth disparity was in the region and is eager to educate her peers.
As a graduate student from India, Agarwal shared her concerns about moving to America.
"How can I begin earning enough in the United States? How can I move myself away from the poverty line?" Agarwal shares. She explained that the current poverty line for households in San Francisco is $117,000, nearly the median for local incomes and over $90,000 more than the federal income guidelines. As the Bay Area continues to boom, the demand for housing has begun to exceed availability properties. For residents living below San Francisco's poverty line, leaving the region may be their only option lest they face homelessness.
"If we don't take any action now, this is what our future will look like," Agarwal says. "It's completely dystopian. I'm hoping this will come as a reality check to many people. 
For Agarwal, the experience of learning about complex social issues in Innovation for Large-Scale Problems has been inspirational: while in the class, she partnered with several classmates to form the Changemakers@SV student organization. Changemakers@SV seeks to advance common good and connect with the Silicon Valley community to make positive social change. The housing crisis is just one opportunity for students to become more aware and engaged with their communities.
Editor's note: this story is one of a three-part series entitled "Changemakers." This series will be published throughout December 2019; additional articles will be available at iii News