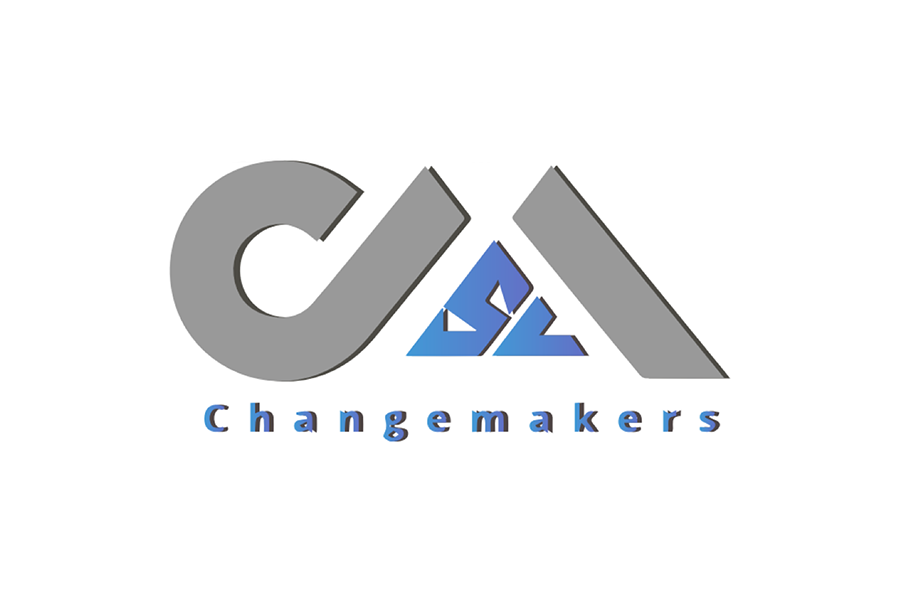 December 11, 2019
Changemaker Series: Student-driven Change
By Elizabeth Donaldson edonalds(through)andrew.cmu.edu
Home to giants like Apple, Google, and Tesla as well as countless startups, Silicon Valley is synonymous for innovation across industry. A new group on Carnegie Mellon's west coast campus wants to make Silicon Valley synonymous with innovation across humanity, too.
Changemakers@SV is a newly formed student organization that hosts workshops, social impact discussions, and guest lecturers, with a mission to connect with the greater Silicon Valley community.
"The idea of Changemakers@SV is to expand beyond Carnegie Mellon and the walls of Moffett Field, and connect with the Silicon Valley community by working with local high schools. High school students are so eager to have an impact and do something outside of academics, and Changemakers@SV is the opportunity for that," says Karimulla Shaikh, faculty advisor to the club and one of Integrated Innovation's experts in changemaking practices.
Master of Science in Software Management student Akriti Agarwal is the president and one of founding students of Changemakers@SV. She says the design thinking methods she learned in Shaikh's Large-Scale Problems course got her engaged in changemaking conversations.
"Students here feel a sense of responsibility to design solutions, but whenever we would talk about complex issues in class and come up with solutions to help people, those discussions dissolved after class and no action was taken," Agarwal explains. "So, we figured, what if we come up with a club which creates a strong platform to execute those ideas."
The Changemakers@SV mission is shaped by the Ashoka U six pillars of changemaking leadership, which recognize ideal leaders as simultaneously visionary, ethical, engaging, tactical, technical, and reflective. Those six tenets allow students to identify how the evolution of their management styles pairs with effective and thoughtful changemaking.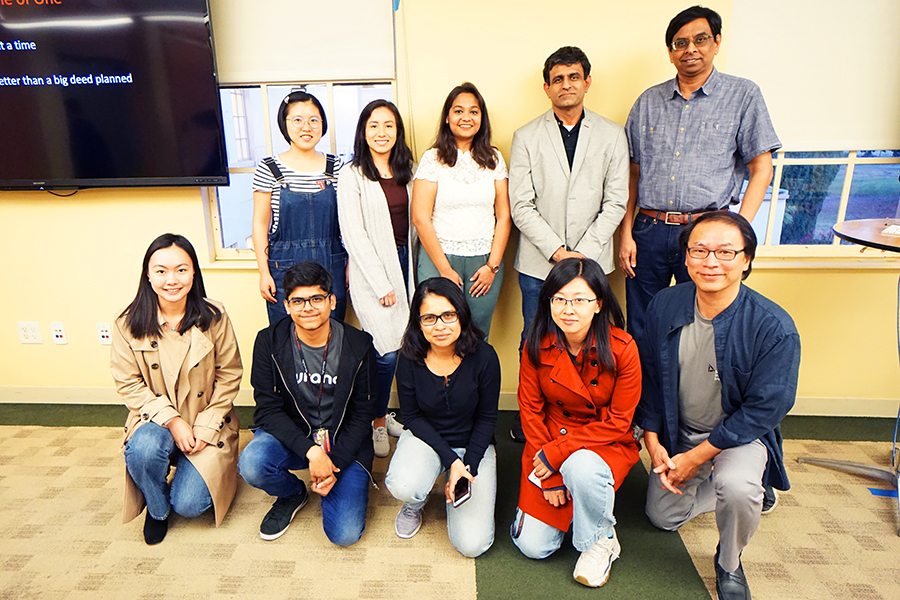 The Changemakers@SV board with Dr. Sundararajan and faculty advisor Karim Shaikh
"I'm fortunate to have a really diverse crew with me," Agarwal says. The executive board leading the Changemakers@SV organization consists of full-time and part-time students, each with different professional or academic backgrounds, and representing China, India, and the United States. The students' varied experiences have shaped their areas of interest for social impact.
"Mike comes from China and he's concerned about climate and environmental situations like air quality. Anita has around ten years of work experience, and she feels there's a lot that needs to be done with changemaking in the workspace. Some students have just graduated from undergrad and here to learn from other people to decide what to take up in terms of leadership," explains Agarwal.
Recently, the students of Changemakers@SV coordinated a visit by Dr. Narayan Sundararajan, Chief Technology Officer of Grameen-Intel. Sundararajan is the co-author of "The Rule of One: The Power of Social Intrapreneurship" and shared his professional journey with Master of Science in Software Management and Master of Science in Technology Ventures students.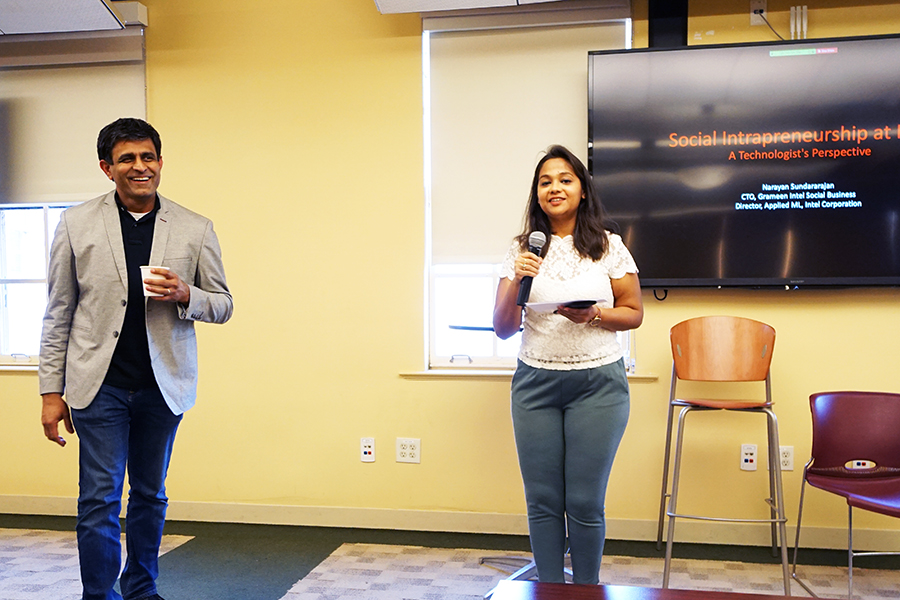 Akriti Agarwal introducing Dr. Sundararajan at a Changemakers@SV event
Changemakers@SV has also initiated its first community partnership, joining with the Second Harvest Food Bank of Silicon Valley to collect donations throughout the month of December. Donations will serve people in Santa Clara and San Mateo counties.
Learn more about current and ongoing Changemakers@SV events by visiting the website www.changemakers-sv.org.
Editor's note: this story is one of a three-part series entitled "Changemakers." This series will be published throughout December 2019; future articles will be available at iii News