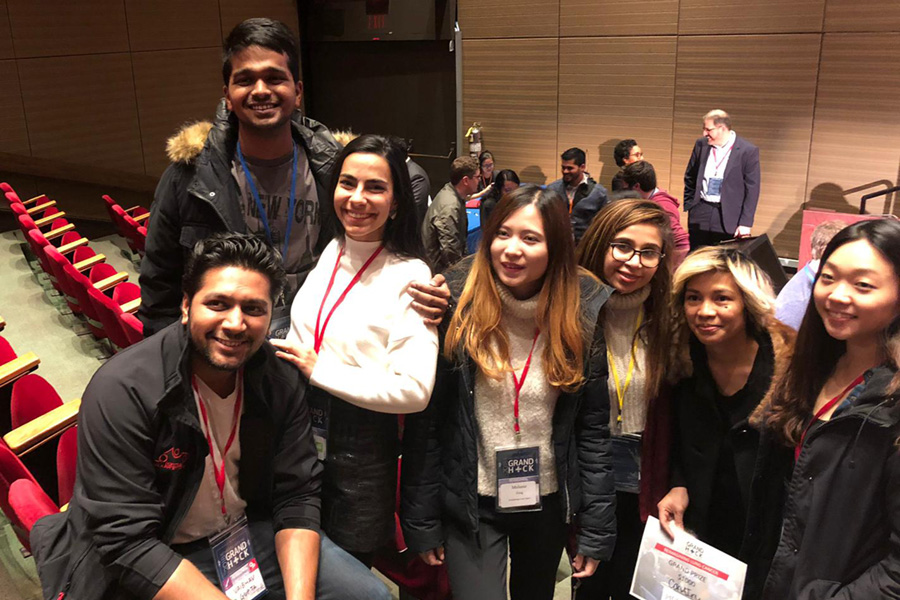 December 12, 2018
Winning Big at the World's Largest Healthcare Hackathon
By Elizabeth Donaldson edonalds(through)andrew.cmu.edu
Students are on a winning streak: from start-up contests to design challenges and hackathons, students from the Master of Integrated Innovation of Products & Services (MIIPS) program have been bringing home top prizes from national innovation competitions. This time, it's at the NYC Grand Hack: MIT Hacking Medicine, the biggest healthcare hackathons in the world.
"MIIPSters have both the cross-disciplinary communication skills and the innovation mindset," says Melanie Zeng (MIIPS Advanced '19) as she considers MIIPS students' success at recent challenges. Zeng participated in last month's NYC Grand Hack and had been a top finalist in the Bose Design Challenge. "That combination allows us to utilize resources and come up with practical solutions while thinking out of box."
Zeng joined seven other MIIPS students on the trip to New York City, for NYC Grand Hack, organized by MIT Hacking Medicine and hosted by the Icahn School of Medicine at Mount Sinai Hospital. More than 200 people attended, with backgrounds ranging from engineering, healthcare, business, and design. In addition to Carnegie Mellon, students from MIT, Cornell University, the University of Pennsylvania, Parsons School of Design, and others also participated in the event. Participants were assigned to teams and tasked with tackling one of three major healthcare problems: reimagining lung cancer, improving public and mental health fields, and creating solutions for people with physical disabilities.
For students like Zeng, the NYC Grand Hack was one of many challenges attended this semester, but for Chi-Chi Bello, it was a whole new experience. Despite being a novice in the hackathon world, Bello and her team, canAiry, won first place with their idea to leverage artificial intelligence (AI) for early lung cancer detection, using AI to diagnose respiratory diseases by listening to coughs and vocal changes.
In the news: MIIPS students win first place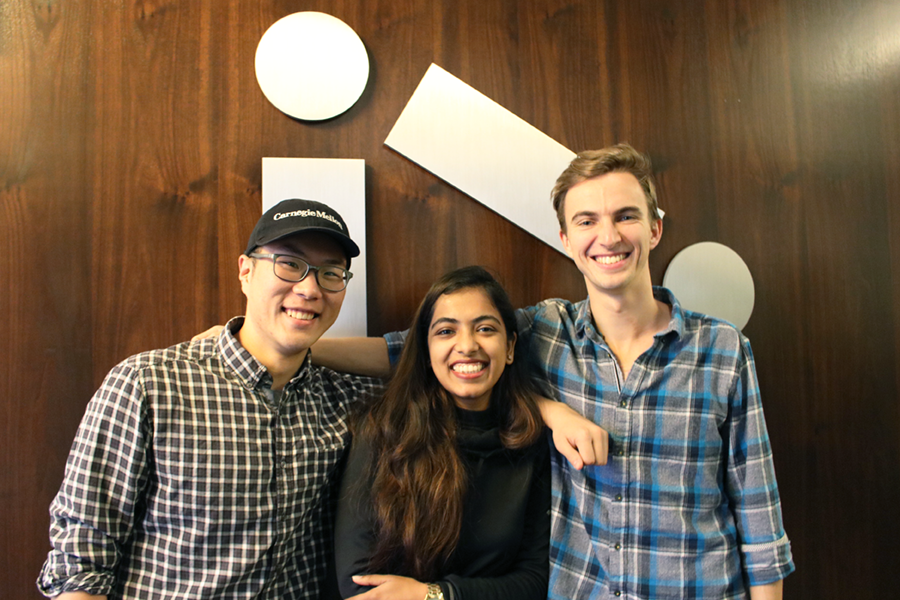 MIIPS students David Lin, Seema Bansal, and Robert Halvorsen win first place in Philips Design Challenge. Read more.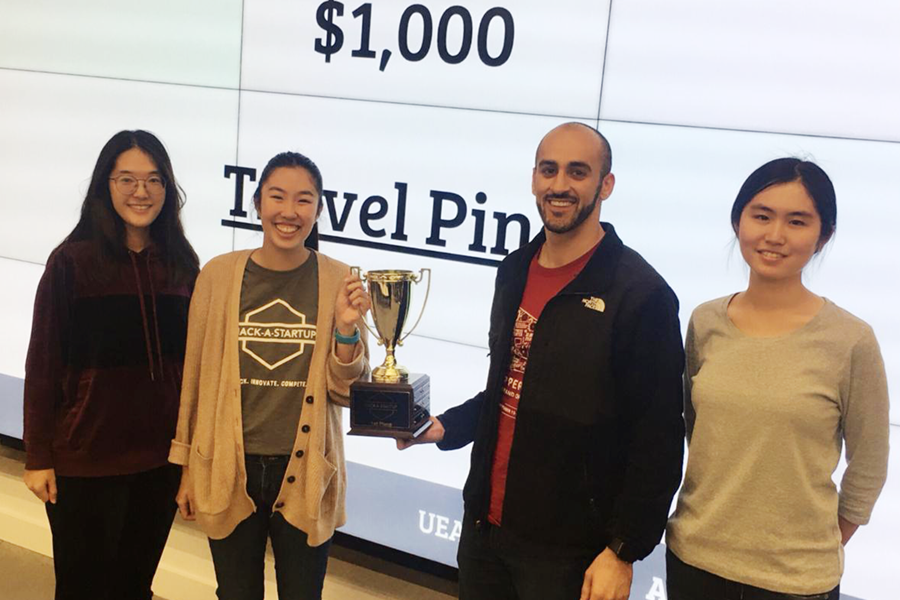 Taylor Mau (MIIPS '19) and her team win first place in the Swartz Center's Hack-a-Startup.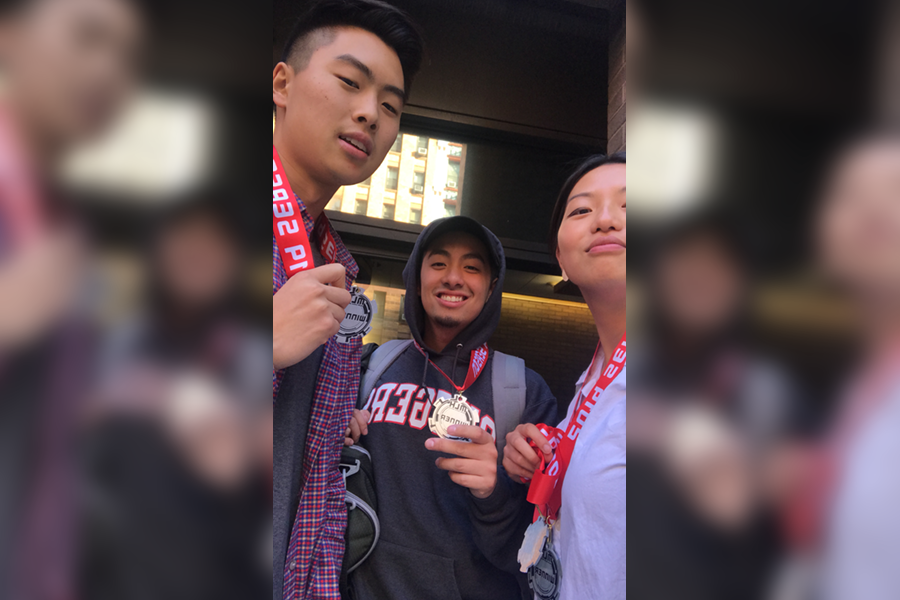 Sisi Yu (MIIPS '19) and her team win first place in the HackNY hackathon.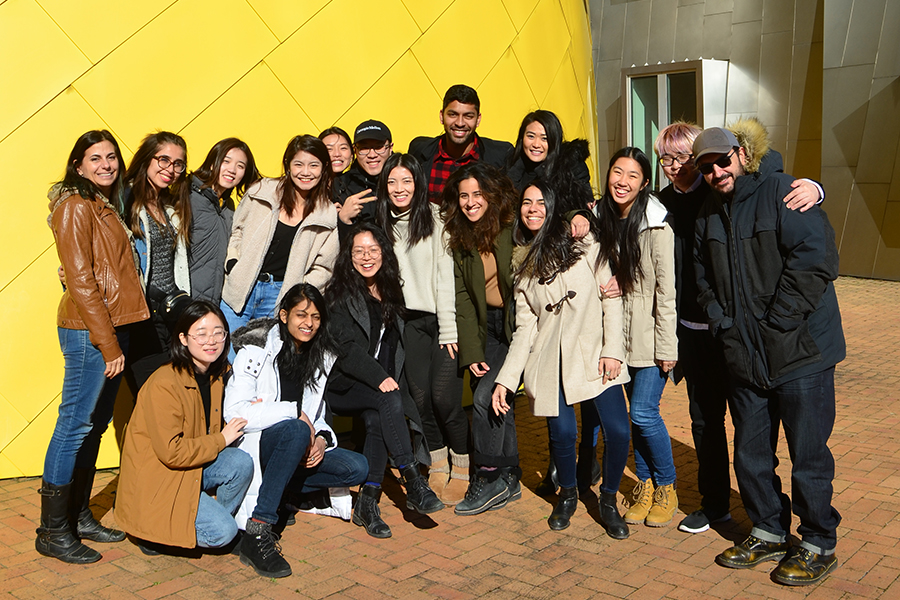 MIIPS students confront food insecurity at 2019 Integrated Design Innovation (IDI) Consortium. Read more.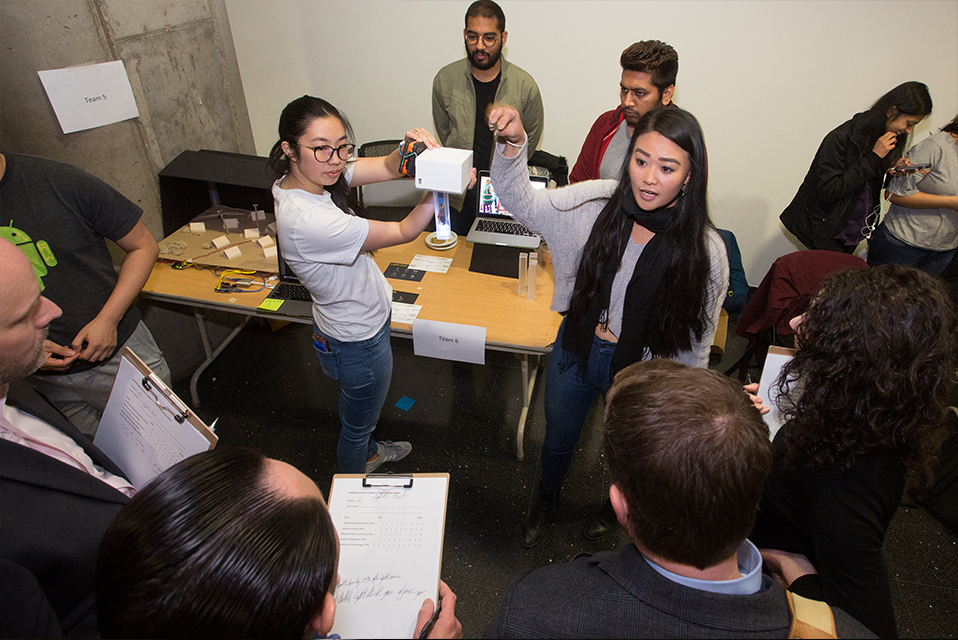 MIIPS students light the way with affordable lighting solutions for refugee settlements. Read more.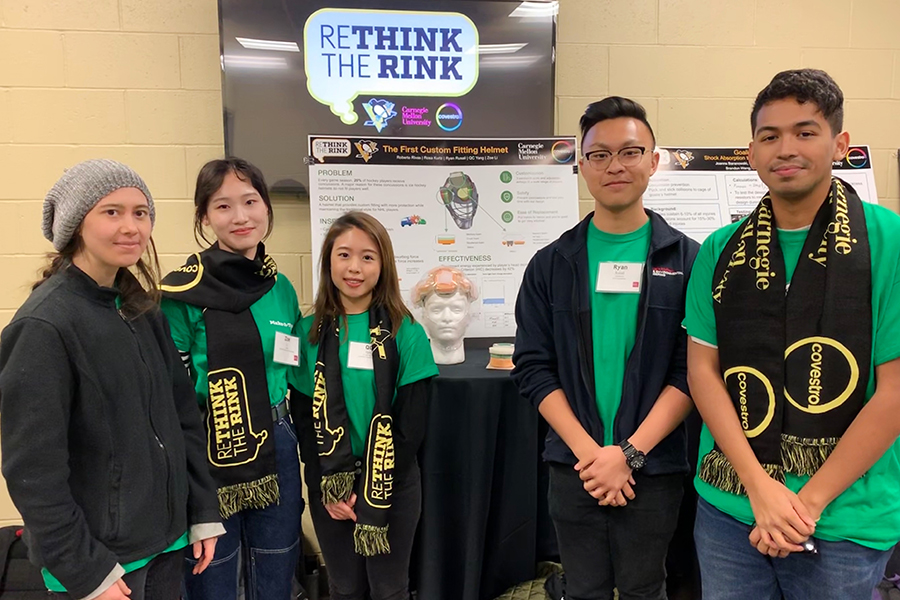 At Rethink the Rink, MIIPS student Qicheng Yang, scores title winning prototype. Read more.
Team canAiry had a collaborative ideation process, with a focus on customer needs. Though her teammates were each from different backgrounds, collaboration seemed effortless.
"It was easy to gracefully parachute into a group of strangers and start smoothly contributing as a teammate without hesitation, because I am often practicing teamwork through group projects in IPD, Design for Manufacturing and Sustainability, etc.," Bello says. 
"We have this keen desire to challenge ourselves with novel experiences and are constantly seeking to cut our teeth on engaging problems. The MIIPS program cultivates natural curiosity, collaborative working methods, and a tight focus on user and business needs," Bello describes how her fellow classmates are uniquely poised to succeed in challenges requiring rapid ideation and collaboration. 
Looking to the future, MIIPS students are ready to apply this award-winning innovation formula to their next challenge: designing real-world solutions for corporate and nonprofit sponsors in the spring capstone.