Learn about CMU. Make friends. Have fun.
The First-Year Orientation program builds a foundation for academic success, community membership, well-being, campus involvement and pride in being a Tartan.
All incoming undergraduate students are expected to participate in First-Year Orientation, whether attending Carnegie Mellon from home, remotely elsewhere, off-campus in Pittsburgh, or living in university housing. 
In alignment with the university's plan for fall semester course delivery, First-Year Orientation will be offered in a hybrid model. For students who are remote at home, off-campus in Pittsburgh or elsewhere, First-Year Orientation will be delivered in a fully remote format. On-campus students will participate in these same remote First-Year Orientation sessions, but will also be provided some limited, in-person opportunities such as outdoor exercise and meal pick-up that follow the 14-day quarantine guidelines.
First-Year Orientation sessions and resources will be shared in both asynchronous and synchronous sessions - explore the Orientation week schedule overview. Asynchronous content will be shared via Canvas, our course management platform, in mid-August. Synchronous sessions will be scheduled via Zoom or in-person during the week of August 23-29. A full schedule of First-Year Orientation events will be released in early August. 
Family Orientation will be available as an online program only with synchronous sessions scheduled on Sunday, August 23. 
Special Schedule Instructions
International Students
International students must attend a required immigration information and check-in session.
International students are asked to submit several required forms by June 15, 2020, via the MyOIE portal, and to attend an immigration check in session upon their arrival on campus. Updates about COVID-19 impacts to visas and travel will be communicated directly to students from the Office of International Education.  
Transfer Students
Orientation is valuable to helping new undergraduate students transition to Carnegie Mellon—whether you have previous college experience or not.
Transfer students are expected to participate in the entirety of First-Year Orientation. All transfer students will be assigned to an Orientation group and will have an Orientation Counselor to welcome them to the university. A welcome session will be held for transfer students.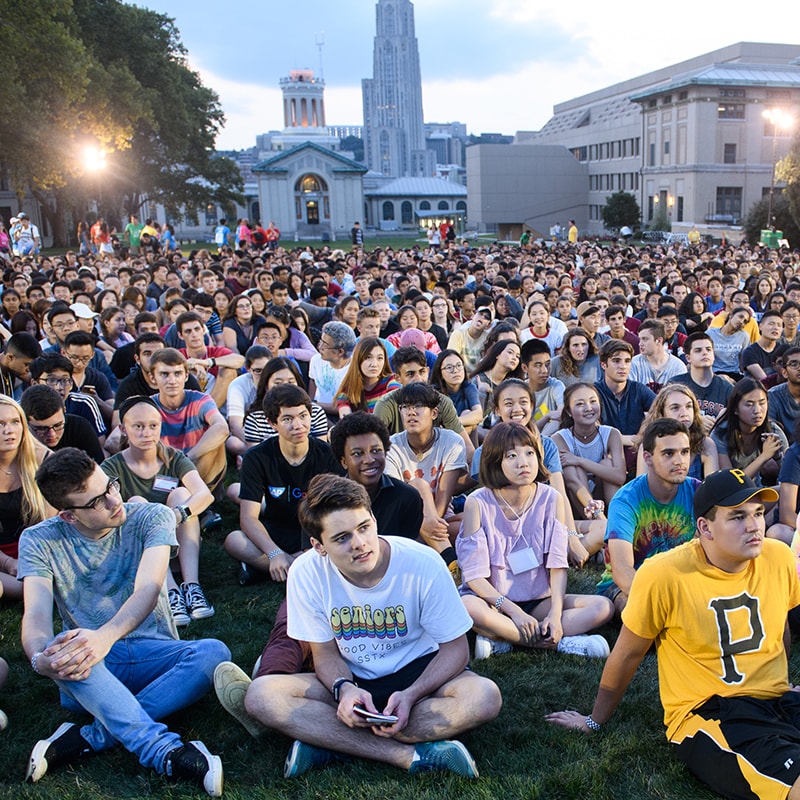 Students with Disabilities
Students who have disclosed a disability to the university will be invited to a session during First-Year Orientation.
If you have not yet disclosed a disability to the university and would like to find out more, please contact the Office of Disability Resources.
Starting your Carnegie Mellon experience for the spring semester?
Due to the small number of students who are admitted for spring semester, there is not a formal orientation program scheduled. Please email or call 412-268-4886 for information about getting started and connecting with your academic advisor.