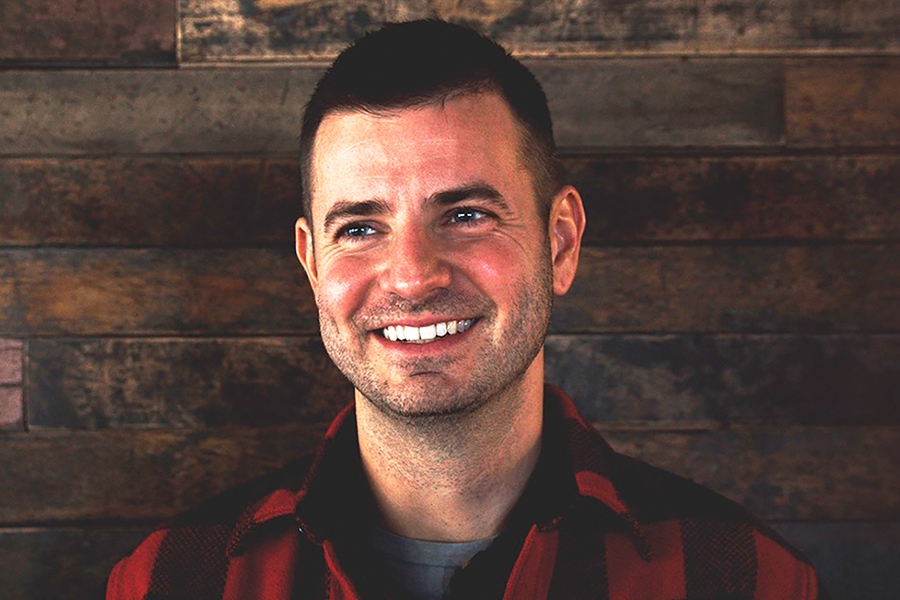 September 13, 2019
Deep (and Local) Connections
Alumnus Nathan Martin's life journey epitomizes the power of Carnegie Mellon University's multidisciplinary education
Nathan Martin (A 1999) thrives on interconnection. His philosophy of creativity defines his educational experience, artistic sensibilities, leadership style and business success as co-founder and CEO of Deeplocal, the Pittsburgh-based company that has upended the advertising world.
And Martin became the impetus for a valued relationship between Deeplocal and Carnegie Mellon that acknowledges and supports the university's culture of exploration, collaboration and discovery.
"Carnegie Mellon taught me how to work with people from other disciplines and gave me the vocabulary to talk with them. I collaborated with people who complemented my skill set," he says.
For Martin, the essence of CMU's educational experience crystallized at the Frank-Ratchye STUDIO for Creative Inquiry, whose overarching principle is interdisciplinarity. Founded in 1989 by past faculty members Lowry Burgess and Bryan Rogers as part of the College of Fine Arts, it was named in 2012 through a gift from Edward H. Frank (S 1985) and Sarah G. Ratchye (A 1983). The STUDIO is Carnegie Mellon's center for research projects at the intersection of the arts, the sciences, technology and culture.
"I came to Carnegie Mellon because I was in love with art, but I had an interest in math and science as well," Martin says. "I valued the Carnegie Mellon program because it allowed me to study fine art but take classes in electrical engineering and software engineering. I was able to explore all my interests at CMU."
"Carnegie Mellon taught me how to work with people from other disciplines and gave me the vocabulary to talk with them."
As an undergraduate, he developed interactive art that connected to the physical world through sensors, electronics and software. He was a STUDIO undergraduate assistant to various artists in residence, and after completing his master's degree at Rensselaer Polytechnic Institute, he returned to the STUDIO for his own artist residency. During those three years, Martin pursued research and "passion projects," and the STUDIO supported him, Carl DiSalvo (A 2006) and Jeff Maki (DC 2005, CMU 2005) in incubating a business idea called MapHub that they spun out in 2006. That company became present-day Deeplocal.
True to its roots, Deeplocal is a disrupter. It was the first company to use robotics in advertising, and its creative medium is emerging technology. Its 70-member team is an eclectic mix of artists, designers and engineers who create custom solutions for globally recognized brands like Nike, Netflix and Google. Collaboration among Deeplocal's talented and imaginative employees (one-third of whom are CMU alumni) is key to the company's success.
Today Deeplocal is one of the STUDIO for Creative Inquiry's most important corporate partners. Its funding supports three classes, including Interactive Art and Computational Design, which attracts students from across the School of Art to work without boundaries. The STUDIO is able to create educational programming and spark students' imaginations through workshops and visiting artists with resources from Deeplocal, and students find internships and employment at this local company.
As the Frank-Ratchye STUDIO for Creative Inquiry celebrates its 30th anniversary this year, Martin acknowledges its vital role in nurturing young talents to impact the art world while supporting artistic explorations, redefinitions and breakthroughs in the future.
"I maintain my relationship with the STUDIO not just because I personally support its work," he says. "I support the bridging of disciplines which it represents."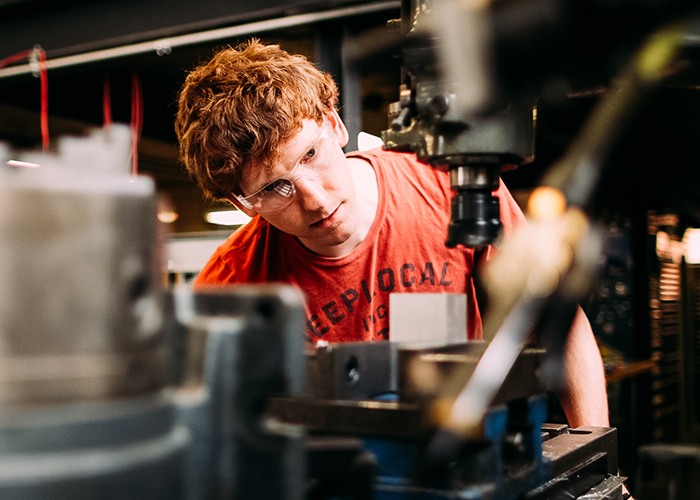 Abe Stucky (mechanical engineer) carefully faces a block of aluminum on the Bridgeport mill.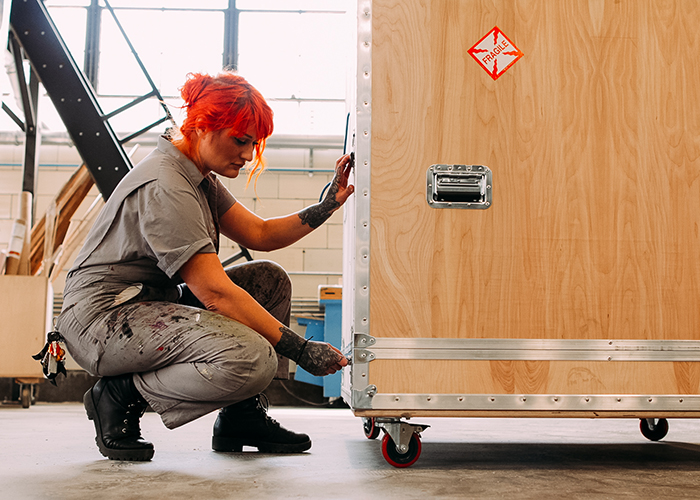 Eanna Holton (production coordinator) finishes packing a crate for a project shipping out to install.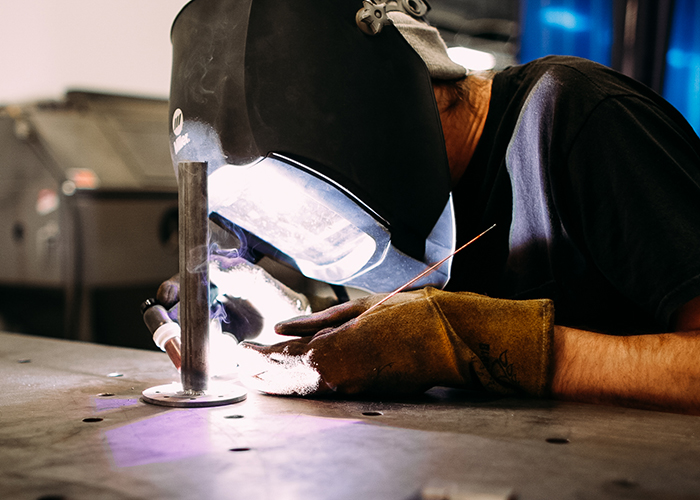 Brandon Long (technician) welds in Deeplocal's rapid prototyping and fabrication facility.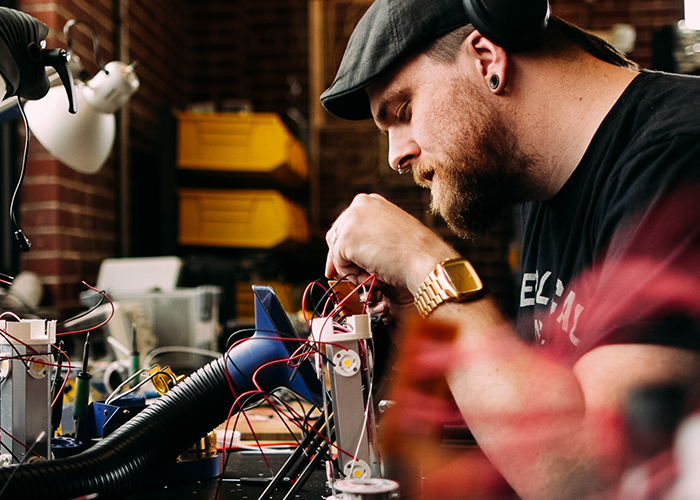 Chase McBryde (technician) works intently at a soldering station.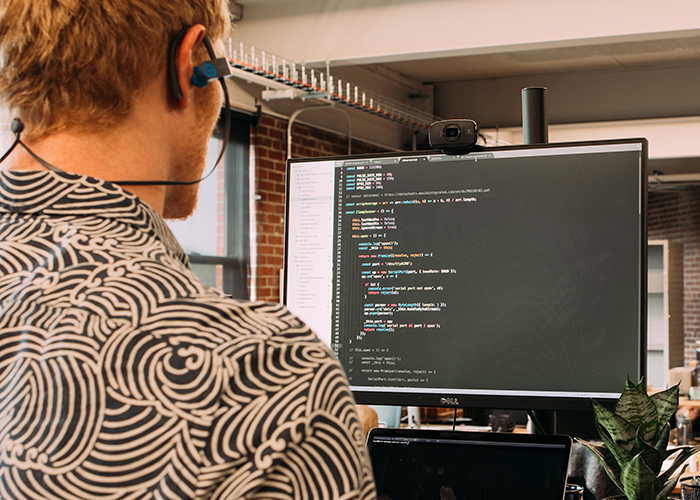 Oscar Prom (software engineering lead) develops code in Deeplocal's open-concept office space.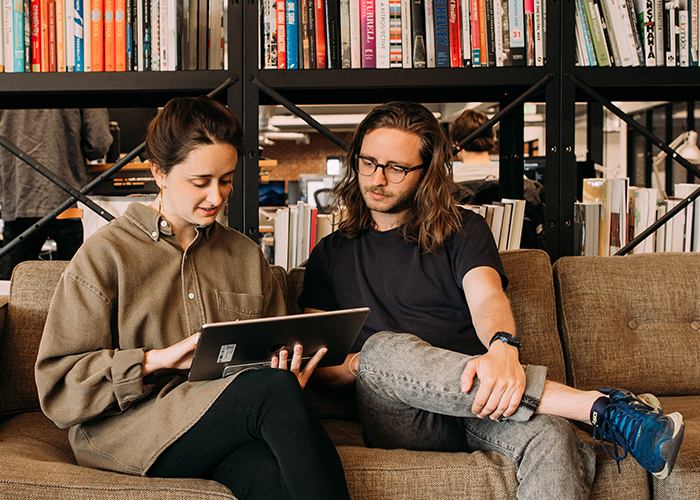 Taylor Gittings (tangible designer) and Harry Thompson (ACD, motion design) ideate while flipping through sketches during the development phase of an interactive installation.
Charlie Barber (industrial designer) leads a team brainstorm during the creative concepting phase of a new project.