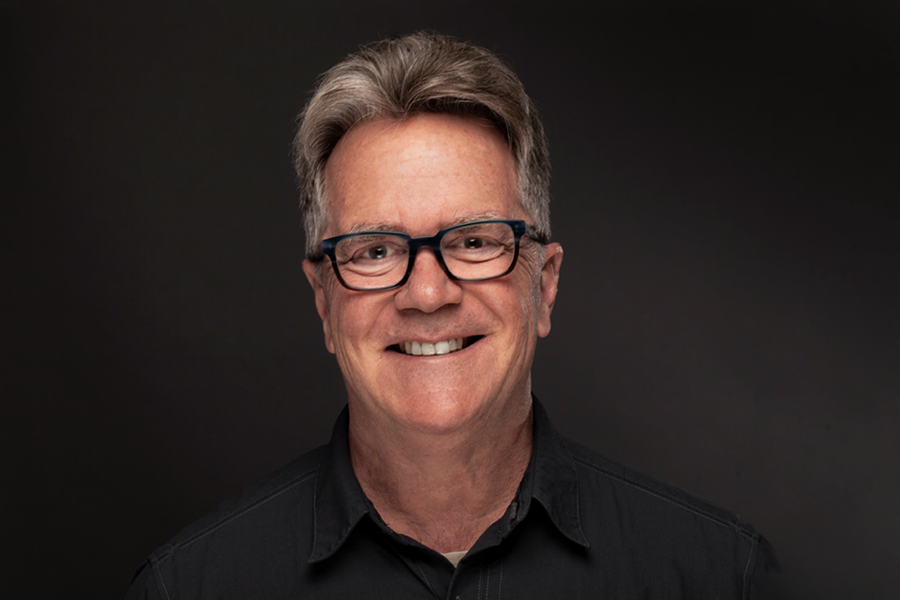 August 20, 2019
Return Engagement
CMU alumnus Marc Masterson returns to the helm of Pittsburgh's City Theatre — 20 years after he led it the first time
Whoever said "you can't go home again" doesn't know Marc Masterson (A 1978).
The newly re-appointed artistic director of Pittsburgh's City Theatre, Marc returned to the role, one that he held from 1980 to 2000, in July 2018 after 19 years in other U.S. regional theaters. The 2019-2020 season, which kicks off on September 14, will be the first solely programmed by Masterson in his second life at City Theatre.
"I have strong ties to this city and community. It's a place I care about," Marc says. "I ran some large institutions, which were great experiences, and I grew from them. But at this point, I feel like running a mid-sized arts organization is just more fulfilling."
Marc led the City Theatre for nearly half of its 44-year history and oversaw its move from a cramped space in Oakland to its current location in Pittsburgh's South Side. He left the theatre in 2000 for stints with the Tony Award-winning Actors Theatre of Louisville (2000-2011), one of the nation's top incubators for new plays, and the South Coast Reparatory in Costa Mesa (2011-2017). In these positions, Marc says he learned a lot about board engagement, leadership, transparency and empowering people to become part of the social fabric of the place in which they make art.
In both those cities, he earned a reputation for developing, programming and directing new works, including world premieres, and nurturing community-based initiatives, such as commissioning programs and site-specific projects.
Ready to settle down with a new position after some traveling and down time, Marc's experience with outreach and building relationships between a theater company and the community it calls home — along with his skills as a fundraiser — were key in bringing him home to Pittsburgh.
"The future of not just theater, but art in this country is in the mid-sized organizations," says Marc. "It can be challenging for them to have enough resources, but they're more connected to the communities they're in, and they speak to audiences that want to be there. That's especially true at City Theatre and I wanted to be a part of that."
The Pittsburgh region's largest theater dedicated solely to new plays, the City Theatre has two theaters, a budget of $3 million and a production schedule of six plays a year. In recent seasons, the company has emphasized community group partnerships and is looking to expand that focus in a unique and impactful way.
"I want to build the finest mid-size theater in the country," Marc explains. "I want to create an environment where artists can do their work. I want an inclusive and collaborative workplace that brings out the best in people and allows them to make theater that is relevant and exciting."
This fall, Marc also will return to another Pittsburgh theater institution he knows very well — Carnegie Mellon's School of Drama, where he'll teach a graduate level directing course.
Marc, who originally aspired to be an actor, credits CMU and its drama faculty with starting him down the road to his successful career in directing and nurturing new works.
"It's an important place and had a transformative effect on my life," he says. "They helped me to see that maybe my strengths lay elsewhere. They saw that I had analytical ability and that while I could be a theater artist, it wasn't going to be as an actor. As hard as it was at the time, I have benefitted from that wisdom."
As the season ramps up, Marc continues to reconnect with the communities at City Theatre, CMU and Pittsburgh, renewing connections and exploring what's changed during his years away.
"The reason I love working in theater is the communities that grow up around making art together and the way that people build community among themselves and the audience," he says. "It really inspires me."