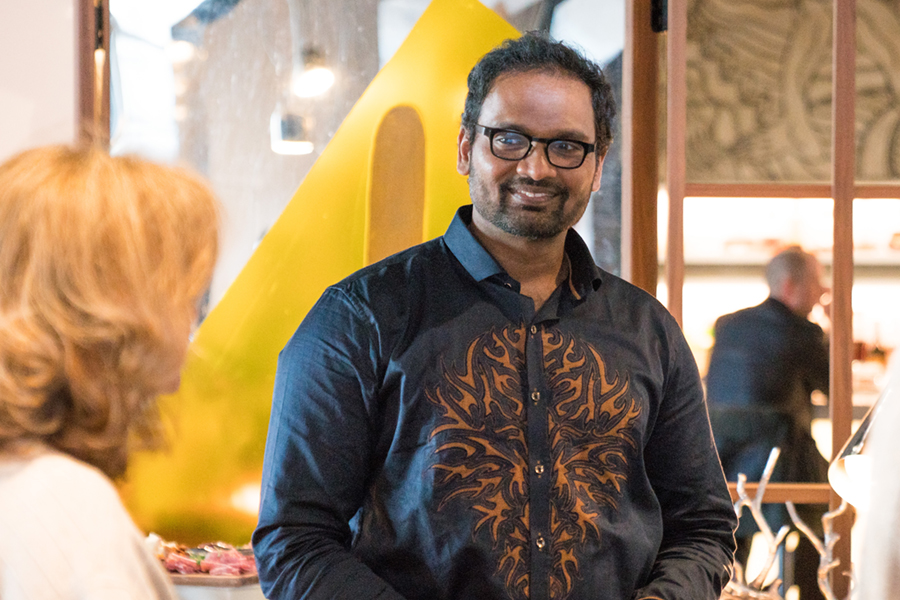 August 27, 2019
Customer-Obsessed
Pradeep U.N. (TPR 2003), director of customer experiences for Microsoft Services, says that vulnerability is essential to building the best customer relationships. We asked him to share his philosophy and his deep commitment to transforming the customer experience.
How does a business leader become vulnerable with customers?
Historically marketing and sales has been about helping the customer understand your product and services and converting them to a sale. But in the last few years, we have seen the shift towards understanding the customer on their terms. At Microsoft, we make fantastic products, but our customers choose us because they trust us. We have an ongoing commitment to obsessing over our customer's needs and wants and empathizing with their fears and uncertainties.
In 2016, we implemented a customer executive board, which I now lead, with which we share our current challenges and ask for advice. Sharing our challenges puts us in a vulnerable situation, but instead of our being taken advantage of or replaced by a competitor, it helps our customers feel more comfortable in partnering with us on their business transformation journeys.
Why is building customer relationships through vulnerability important?
As with any good relationship, vulnerability involves sharing one's goals, empathy for challenges and a strong commitment of action to drive impact. It's about asking open-ended questions so our customers realize they are talking to people with a heart who will help make their customers' lives better, easier and more convenient.
How did your Tepper School studies influence your customer philosophy?
Tepper is a deeply collaborative school. We were almost always tasked with more work than is humanly possible, given time and workload constraints. The key was to make smart partnerships in teams and make decisions on clear priorities. So, very early in my career, I learned that any problem can be solved in multiple ways when you leverage the strength of your diverse team. When you add the diversity of the customer's industry and geographical outlook to your team, the impact is exponential. In a sense, I don't think I've deviated much from those fundamentals I learned at Tepper.
You encourage the use of "curious questions instead of concrete answers." Can you give an example?
In May 2018, Microsoft embarked on a company-wide push to make artificial intelligence central to our customer interactions. We asked our customers to talk about their fears through questions like, "Will AI replace me?", "Will AI allow others to capitalize on my weakness?", "Will AI evolve faster than our leadership ability?", and "Will AI be implemented and designed with bias?". After 90 minutes, our customers felt like they were just getting warmed up and wanted to engage more! That was a game changer.