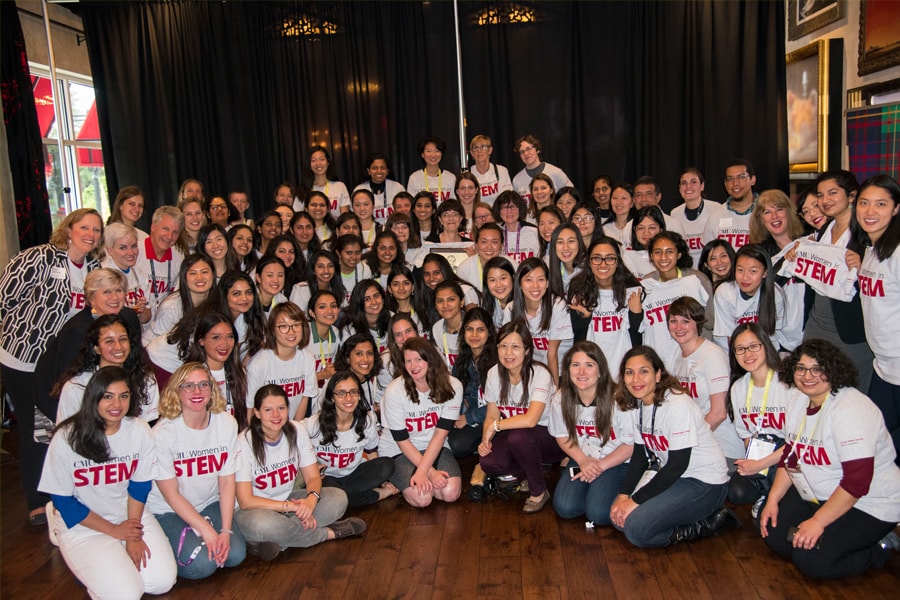 Making Grace Hopper Proud
CMU women are changing society and the world with technology. Rear Admiral Grace Murray Hopper, the trailblazing female computer scientist who invented a computer language compiler that led to the popular COBOL language, once said, "If it's a good idea, go ahead and do it." Countless Carnegie Mellon women scientists, engineers and researchers have taken her advice to heart, including:
CMU at the Grace Hopper Celebration
This month, thousands of female scientists, engineers, researchers and students will come together in on September 26-28 Houston, Texas, for the conference named in honor of Grace Hopper, the Grace Hopper Celebration of Women in Computing, the world's largest gathering of women technologists. Produced by AnitaB.org in partnership with the Association for Computing Machinery, this conference envisions a future where those who imagine and build technology reflect the people and societies who will use it.
CMU's Information Networking Institute, School of Computer Science, Software Engineering Institute, Heinz College, Integrated Innovation Institute and Entertainment Technology Center are all Grace Hopper conference sponsors. Many women from CMU will be attending and speaking at the conference, including conference keynote speaker Justine Cassell, associate dean of technology strategy and impact in the School of Computer Science, and Dena Haritos Tsamitis, director of the Innovation Networking Institute.