Innovating at the Happiest Place on Earth
Alumna Sarah Laiwala uses technology to make your Disney experience more magical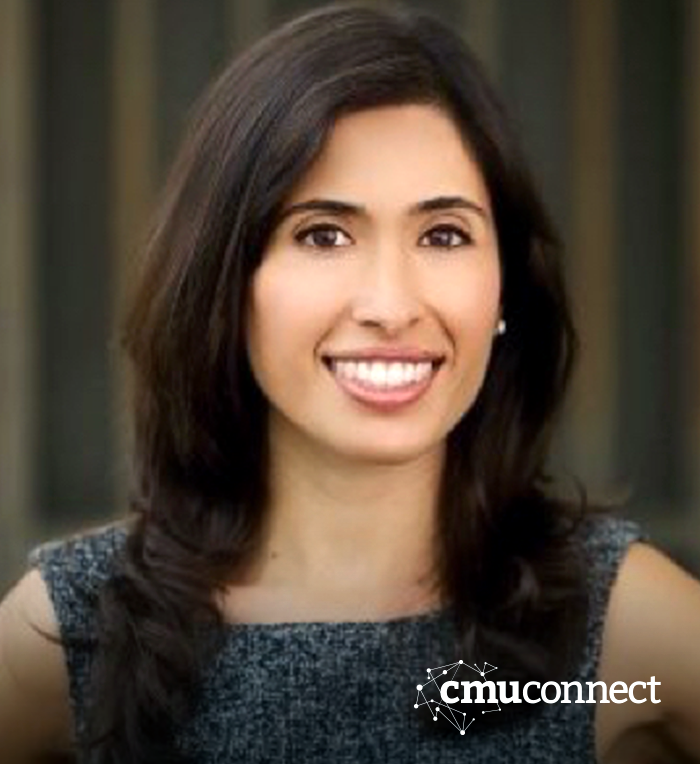 Sarah Laiwala (E 2008) is the director of digital experiences at the Walt Disney Company, currently responsible for innovation, apps, websites and a budding virtual assistant platform for Parks & Resorts worldwide. Sarah believes that the seed of her success on her journey to where she is today is her master's degree in software engineering and development management from CMU's Silicon Valley Campus in 2006. This is when she began exercising her innovative mind, entrepreneurial spirit and collaborative nature.

At the time that Laiwala was a CMU student, she co-founded SecuriMobile Inc. It was her first foray into mobile app development, where her startup secured mobile payments and identity with voice authentication. Although the startup did not work out, it helped her discover her passion for innovation and product management. 

In fact, Laiwala's resume reads like a "who's who" of innovative companies in the mobile arena, including Apple, Yahoo! and Amazon. She came to Disney in 2013 as director of mobile apps, while still in her 20s. She was responsible for building apps for Disney's Parks & Resorts, such as the My Disney Experience app, which pairs with the MagicBand wearable tech, and the Disney Cruise Line Navigator, among others. Her Disneyland app was honored as the 'Best use of GPS or Location Technology' in 2016 at the 20th Annual Webby Awards. 

Today, Laiwala spearheads the innovations portfolio for Disney Parks & Resorts Digital, with a special focus on machine learning, computer vision and natural language processing. Laiwala's approach to innovation has driven three of every four proofs of concept to pilots or production. 

"Every project starts with a guest need or a business need," she says, such as using sensors to alert maintenance to a full garbage can in a park, adding Tinkerbell to a guest's hand in a photo taken by a Disney photographer and integrating a conversational device into a resort room so that a guest can ask "What are my plans for tomorrow? and get a response. 

Laiwala presented her approach to innovation to CMU alumni during a CMUConnect Professional Development Webinar on Wednesday, January 10. 

"Innovation is often thought of as the art of coming up with futuristic or world-changing ideas," says Laiwala. "It's also about working backwards from the customer, and utilizing or developing technologies that rapidly advance the customer experience and the business." 

During the webinar, she discussed how to innovate in a big organization while keeping pace with how the external market is evolving. 

Along with her admittedly "big job" at Disney, Laiwala is committed to helping her community. She has a passion for education, seeking to ensure that children and young adults have the skills, values and attitude to learn knowledge, develop knowledge and share knowledge with others. When asked why Laiwala volunteers in her free time, she says, "I want to give back to the world that has given me so much, and help these children become their best selves."