Safety/Security and Funding Decisions
As a global institution, Carnegie Mellon values intercultural experiences gained when students participate in education abroad; however, international travel does have risk. Office of International Education (OIE) staff balance the benefits of these experiences with specific risk factors when advising and funding individual and group study/travel abroad. We encourage students to discuss their travel plans early and thoroughly with their families and campus advisors.
With respect to such funding allocations, the OIE staff regularly consults and shares relevant information from the US Department of State Travel and other specialized resources to help students and their families/advisors make well-informed decisions with respect to health and safety issues abroad. As a long-standing practice, OIE does not provide funding to individuals or groups when the plan involves travel to countries or regions that are deemed to be high-risk, as shown below.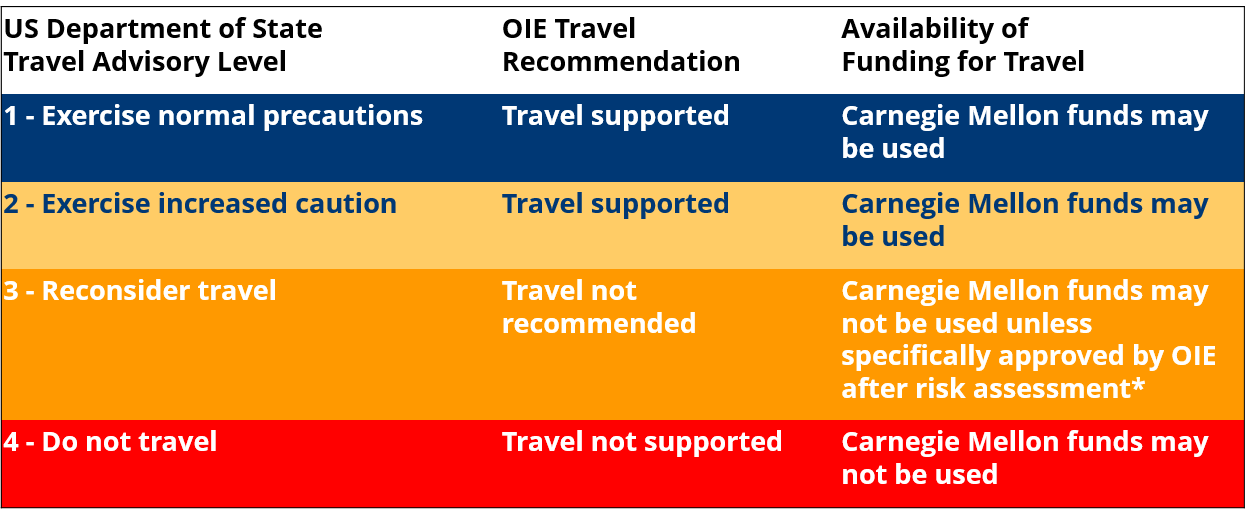 View additional information about our funding practice (pdf).