Grace Hopper Celebration 2019
September 25, 2019
Gearing up for Grace Hopper 2019
The INI is a proud sponsor of the 2019 Grace Hopper Celebration. Fourteen INI students will attend this year's conference in Orlando, FL.
By Deana Lorenzo dlorenzo(through)andrew.cmu.edu
Media Inquiries
Jessica Shirley
Director of Strategic Communications
Deemed the world's largest gathering of women technologists, the annual Grace Hopper Celebration (GHC) always draws an impressive crowd. Last year, the conference brought 20,000 attendees from 78 countries together for a weeklong conference supporting diversity and inclusion in tech.
This year, 14 student scholars from the Information Networking Institute (INI) will be joining thousands of engineers, developers, researchers, and tech professionals at GHC 19 in Orlando, FL, from October 1-4, 2019, where they will attend keynote talks, participate in workshops, and network with some of the top minds in the field. These students are attending through funding from the INI, the Software Engineering Institute (SEI), Graduate Student Assembly (GSA) and AnitaB.org.
This will be the first time at GHC for Hanseul Kim, a M.S. in Information Security (MSIS) student. "All of my friends who have attended the conference before told me how inspiring and motivational it was for them," said Kim.
"I am very excited to meet and network with intellectuals from all over the world," said fellow first-time attendee Yaamika Dedhia, who is completing her second year in the MSIS program. Luyao Li, a bicoastal mobility student, also noted the importance of having a space for women in technology to share experiences and ideas. "GHC can greatly encourage women in tech and inspire more women to join the field," she said.
As an academic partner of GHC for the past 13 years, the INI is proud to be returning as a platinum sponsor and will be co-hosting a Carnegie Mellon University Alumni Meet-Up on Thursday, October 3.
"Our partnership with GHC is a hallmark of the INI's commitment to empower women in tech," said Dr. Dena Haritos Tsamitis, Barbara Lazarus Professor in Information Networking and director of the INI. "We're thrilled our students have this opportunity to learn from the incredible community of professionals at GHC. I wish my INI students all the best as they take part in what I know will be an exciting and transformational experience." 
For all who participate, GHC provides an invaluable opportunity to connect with and learn from a global community of women. "I love how so many women are passionate about being in tech and have strived through different kinds of challenges to make their mark and fulfill their dreams," said Dedhia. "Listening to their stories is a huge inspiration to all the women out there."
Meet the INI's GHC Scholars
Hanseul Kim MSIS (MS31)
Luyao Li (MS30) 
Jiaqi Liu (MS31)
Arezu Mansuri (MS31)
Anjali Mishra (MS31)
He Cui (MS30) 
Yaamika Dedhia (MS30) 
Huanxin Ding (MS30) 
Dimple Gandhi (MS30) 
Abhilasha Ramaswamy (MS31)
Pragati Mishra (MS30)
Pooja Reddy Addula (MS31)
Yuqing Wen (MS31)
Xuan Zheng (MS30) 
Yaamika Dedhia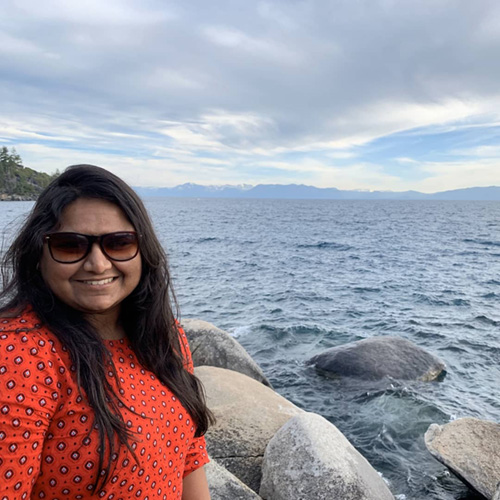 "Since this is my first time attending GHC, I am very excited to meet and network with intellectuals from all over the world. I am also looking forward to attending some really interesting talks and workshops."
Internship: Threat Research, Palo Alto Networks
Career Plans: After graduation, I hope to pursue a career in cybersecurity and contribute to tech and society in my own way.
Jiaqi Liu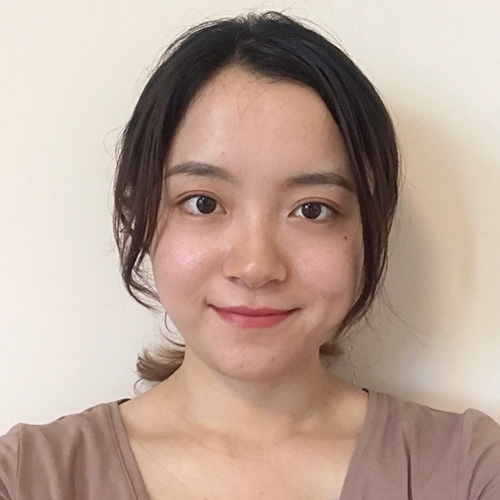 "People with one common identity like "technical women" could connect with each other, and inspire creative and valuable ideas in different directions and fields."
Internship: K12 Education Team, Unity China
Career Plans: I want to work as a web or mobile engineer at a big company, and prepare myself for further exploration of education and technology.
Dimple Gandhi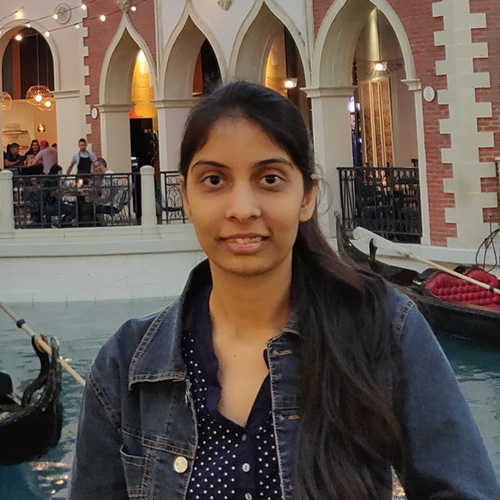 "I believe that a conference like GHC is an opportunity for women from all over the world working in different domains of the industry to build a stronger community and a good support system within the industry. It is a great place to grow our network and learn from each other."
Internship: Research Assistant with Professor Hanan Hibshi
Career Plans: I hope to work as a full time software developer/engineer.
Huanxin Ding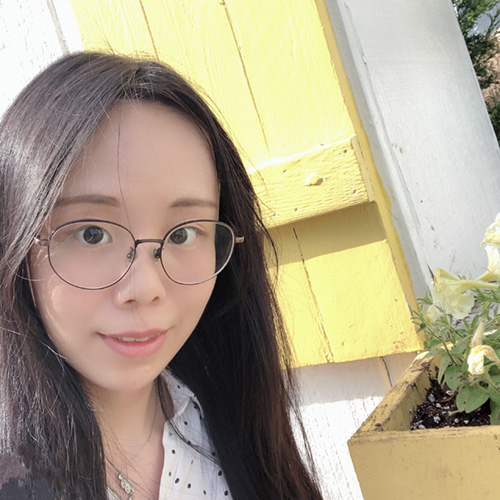 "Technology is my unique skill. I feel satisfaction every time I finish or make progress in an interesting project, especially challenging projects."
Internship: BlackRock Financial Management Inc., New York City
Career Plans: I feel that technology is always inspiring and I hope to explore it more and participate in some great projects. I am proud of being a software engineer.
Luyao Li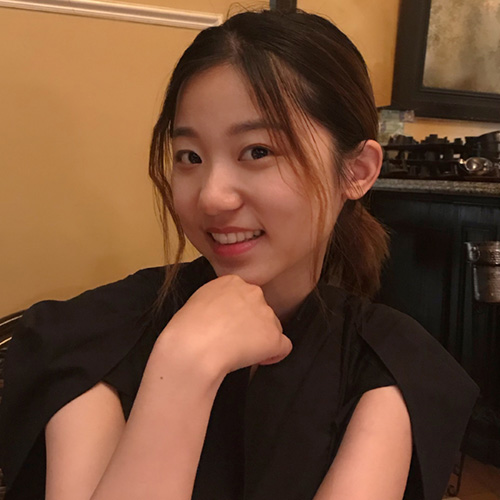 "GHC can greatly encourage women in tech and inspire more women to join the field. It is a safe and inclusive space for women engineers."
Internship: Palo Alto Networks
Pragati Mishra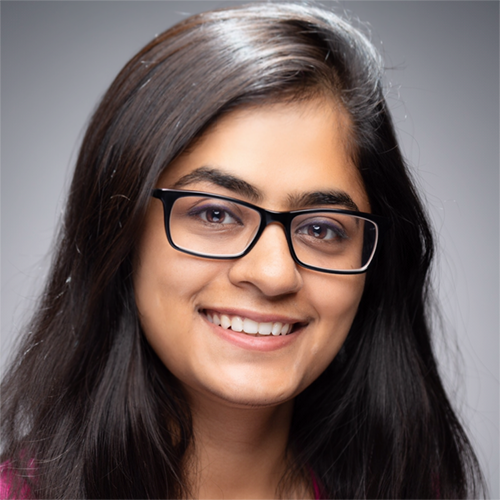 "Needless to mention the golden networking opportunity that the Grace Hopper Celebration provides, it will also be a great chance to broaden my views, get motivated and learn from few of the most brilliant women in the technology field."
Internship: PayPal, Inc.
Career Plans: I hope to be a full-time security engineer building products for security! 
Hanseul Kim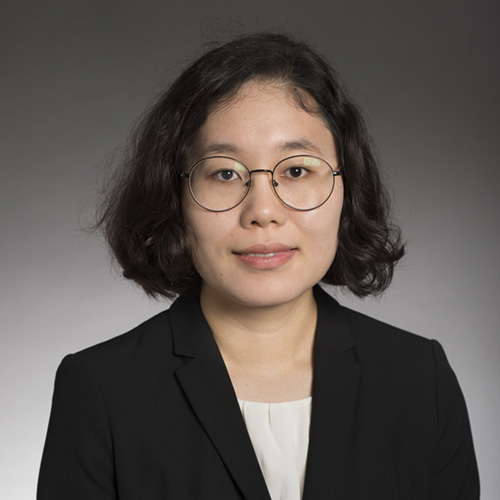 "Personally, conferences like GHC help me stay motivated. I struggle sometimes with the coursework and comparing myself with others who can program so much better than me. Meeting people in the same field who already went through the phase I am going through definitely helps me get through those struggles."
Anjali Mishra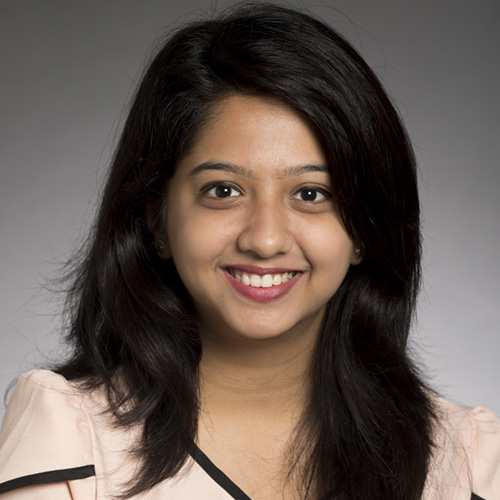 "GHC is one of the biggest platforms for all women in technology to unite and help each other grow. I wish to use this opportunity to bring about a positive change so that no woman around the world feels like an outsider in technology and computing."
Career Plans: I wish to secure an internship and eventually a full-time position in the fields of network automation and security.
Abhilasha Ramaswamy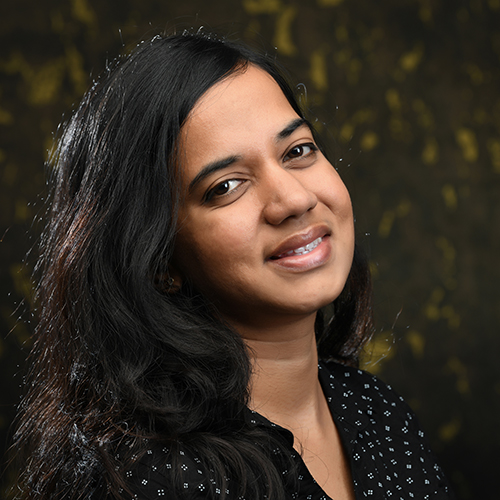 "A lot of women who pursue a career in tech/engineering lack a role model whom they can look up to. Conferences like GHC provide just that. We get to interact with global leaders and take away a few lessons from their journey."
Career Plans: I hope to work in the information security domain after graduation and make the Internet a safe place for all.
INI Alumna Speaking at Grace Hopper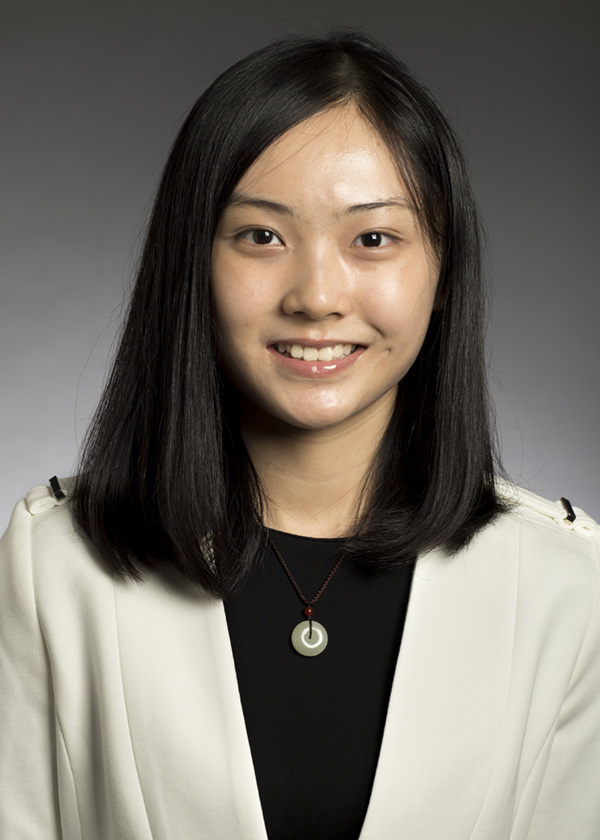 Scaling Apache Spark @ LinkedIn
Zoe Lin, LinkedIn Software Engineer and INI Alumna (2018)
Thursday, October 3, 2019, 10:45-11:15 a.m. 
Location: OCCC W314A
"I still remember my first time at GHC as a first-year master's student at the INI. It's where I got my LinkedIn Spark internship! I thought to myself: one day I hope to give a talk here. And I couldn't believe that one year after graduating from INI, I've made it!"
Talk Description: Apache Spark is gaining more and more popularity in today's data-driven world. However, when rapidly growing data processing workloads meet already massive clusters, there are various scalability challenges, including infrastructure instability, job tuning and use-case support. In this talk, we will discuss how we tackle these challenges at LinkedIn in a scalable way and our vision ahead.
Meet the INI at GHC19!
Loading...