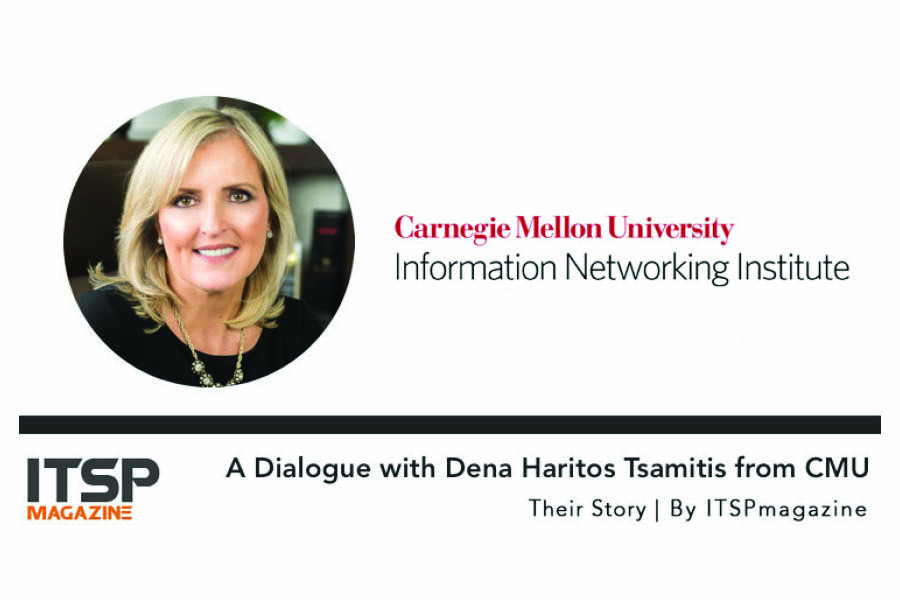 October 05, 2018
INI director featured in ITSP magazine podcast
By Jessica Corry jcorry(through)andrew.cmu.edu
INI director Dr. Dena Haritos Tsamitis was featured in ITSP Magazine's "Their Story" podcast. Listen now!

ITSPmagazine's Selena Templeton sat down with Dena Haritos Tsamitis of Carnegie Mellon University to capture CMU's story, which was among the first institutions in the world to create a degree program for cybersecurity.
Dena has been at CMU for 18 years in many facets inspiring students and colleagues, driving initiatives, spearheading student organizations, leading new efforts, and contributing to CMU's international expansion. Currently she is Director of the Information Networking Institute (INI), Barbara Lazarus Professor in Information Networking, and Founding Director of Education, Training and Outreach at CyLab.
As the child of Greek immigrants who came to this country to make a better life for themselves and the first in her family to graduate college, Dena discusses the importance of education, critical thinking and taking the non-traditional path. Because of her background, she was particularly proud of leading the effort to offer INI's degree programs in Athens, Greece.
They discuss CyLab, Carnegie Mellon University's security and privacy research institute, of which she is founding director, and MySecureCyberspace, a cyber-awareness initiative for all ages that she established. Since its launch in 2005, it has reached over one million people in 167 countries.
Diversity and inclusion is a topic about which Dena is very passionate, and she talks about increasing the number of women at the INI from 6% in 2002 to 42% in 2018 – plus 50% of their faculty are women! In 2005 she and former colleague Chenxi Wang co-founded the student organization Women@INI (WINI) to address the unique challenges faced by women in the male-dominated field of engineering – and the importance of males as allies.