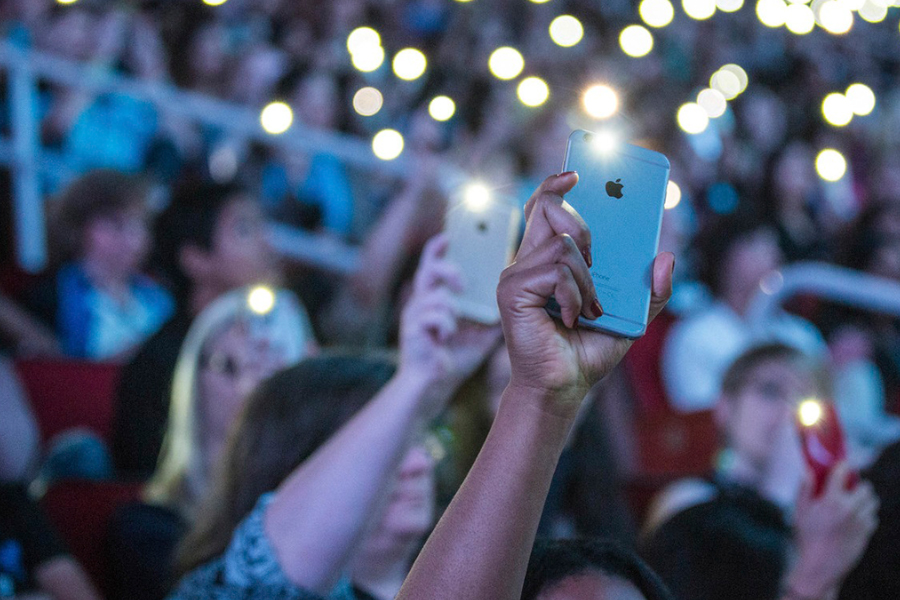 October 03, 2017
Five INI student scholarship recipients attend Grace Hopper
By Jessica Corry jcorry(through)andrew.cmu.edu
INI returns to GHC in Orlando as a platinum academic sponsor
Over 15,000 women technologists are headed to Orlando, Florida for the Grace Hopper Celebration of Women in Computing Conference (GHC) from October 4-6.
Among these female innovators, entrepreneurs and tech leaders will be Information Networking Institute (INI) students and alumnae representing Carnegie Mellon University (CMU) for the eleventh year.
The INI has supported the annual conference over the past 11 years, now as a platinum-level academic sponsor. Each year, the INI selects students to attend through Women@INI (WINI) scholarships.
"Whether searching for a job or internship, seeking technical expertise or simply looking to be inspired by female role models, I am confident our students will have a life-changing experience at Grace Hopper," said Dena Haritos Tsamitis, director of the INI.
For Zi Liang (MS29, Master of Science in Information Technology-Mobility) attending GHC is an opportunity to learn from the spirit and technological achievements of brave and brilliant women. Liang grew up in an area with limited gender equality, but is grateful her parents gave her the freedom to learn and strengthen her mind.
"When I was in high school, I always heard about judgements that girls could not ace in subjects related to science and technology," Liang said. "These awful voices never disappeared when I grew up."
"For me, as well as many females, they work as a curse, making us doubt ourselves when we are confronting difficulties in the field of technology. But this conference gives us a chance to see how great women are! We need to be brave and confident about ourselves," she continued.
In addition to Liang, the 2017 scholarship winners are Shravya Kaudki Srinivas (MS29, Master of Science in Information Networking), Simran Gujral (MS28, MSIT-Information Security), Vibha Iyengar (MS28, MSIT-IS) and Alin Nagraj (MS28, MSIT-IS).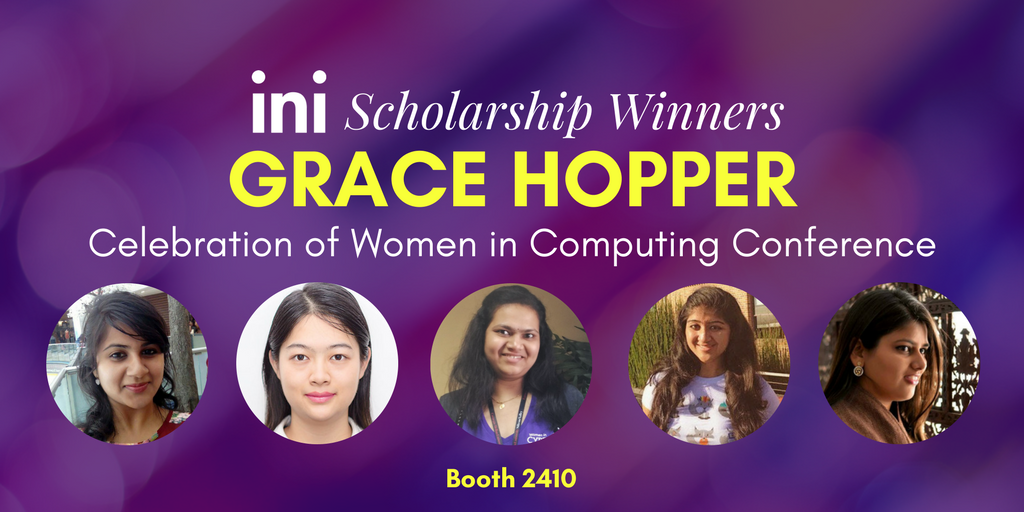 Year after year, INI alumnae from companies like Apple, Google, Facebook, Bank of America Merrill Lynch, WhatsApp and Microsoft return to the GHC to recruit, network and learn. This year, an INI alumna is among the expert speakers in the career workshop track. Saralee Kunlong, senior software engineer at YP℠ (formerly Yellow Pages), will present a workshop on October 4 called "Consciously Tackling Unconscious Bias."
"What makes Grace Hopper so great is seeing all the strong, intelligent women from different generations come together," said Kunlong, who helped establish an employee resource group called YP Women. Part of her motivation to do so was her membership in WINI and attending GHC as an INI student. As a minority in the field, Kunlong recognized that women face challenges and feel out of place.
"When you are exposed to other women who are also in the same fight that you are, you don't feel alone anymore," said Kunlong. "You feel more encouraged to continue on, not just for you, but for other women in your group as well, and for me, also for the next generation."
Pro Tips for Grace Hopper from INI Women
What to Bring
"One thing everyone should bring with them: confidence and tons of resumes. The companies there drool over CMU students! Make sure your name tag has CMU on it." – Arushi Grover (MS27), WhatsApp, 2015 INI GHC Scholarship Recipient
"A large suitcase because you're going to go back with so much swag! Also, comfortable shoes. You're going to walk around a bunch make sure you're comfortable." – Archana Iyer (MS26), Microsoft, 2015 INI GHC Scholarship Recipient
"Bring multiple copies of you resume, if you are interested in career fair, along with files and folders to manage handling resumes for different roles, collecting information from companies etc." – Andal Jayaseelan (MS28), 2016 INI GHC Scholarship Recipient
How to Prepare
"Create a game plan! Identify strategically the companies that you have an interest in for having an (A) interview, or (B) investigating for a future opportunity, then create clusters by using on the exhibit floor map. Make your schedule (AM / PM) to visit the companies in your cluster. Practice self-care, make sure you have a snack, have lunch and water!" – Dr. Jeannice Fairrer Samani, PhD, MBA, INI practicum instructor
"Install the Grace Hopper app as soon as it's available, follow along for updates and schedule. If you plan to attend a session, plan to be there an hour in advance because there is always huge queue to go into each session." – Andal Jayaseelan (MS28), 2016 INI GHC Scholarship Recipient
"Plan your interviews ahead of time. In between the interviews, use the few minutes to take a drink/snack and go through your notes of the company for the next interview. It will get pretty hectic and exhausting due to massive interviewing and informal chatting. Make sure to be hydrated well and take short breaks in the middle!" – Tanima Makkad (MS27), 2016 INI GHC Scholarship Recipient
Best Piece of Advice
"Attend the workshops, tech talks, panels and learn all that you can but also don't forget to talk to each other, meet new people, learn from each other and let yourself be inspired." – Saralee Kunlong (MS22), YP℠ (formerly Yellow Pages)
"Network. As much as possible. It's a platform where you could meet some of most skillful and talented women in tech. You never know: you could find a potential mentor in someone or you might end up mentoring someone yourself, after the conference." – Vidya Gopalakrishnan (MS28), 2016 INI GHC Scholarship Recipient
"The last day of the conference will have a final GHC party where there will be loud music, dancing and great food and mood! Do not miss this one. You deserve it, at the end!" Tanima Makkad (MS27) 2016 INI GHC Scholarship Recipient
---
Attending the Grace Hopper Conference? Visit the INI at Booth 2410 to learn more about our graduate programs in information networking, security and mobility at Carnegie Mellon.