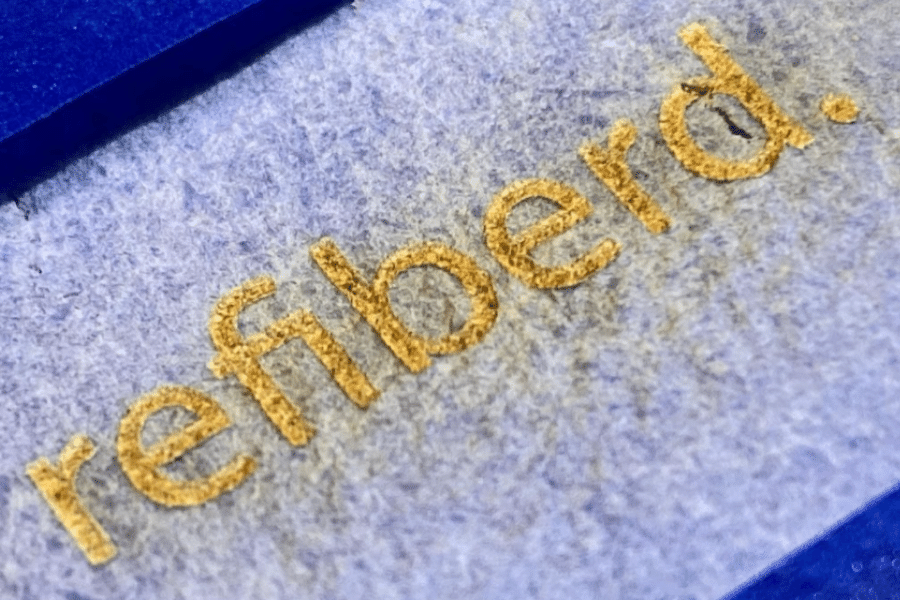 August 24, 2021
NSF Grant Funds CMUiii Alumni Startup
By Mary Kilcoyne kilcoyne(through)cmu.edu
Refiberd, the textile recycling startup founded by Sarika Bajaj (MSECE '19 & MSTV '20), Tushita Gupta (MSECE '18), and Ida Wang (MSTV '20 & MSCEE '20), completed the National Science Foundation's prestigious National I-Corps Program this summer.
The team received a $50,000 grant and conducted 100 customer discovery interviews over seven weeks, yielding key insights into the textile industry and the young company's positioning and direction.
"The interviews were a massive logistical challenge yet such a fascinating, worthwhile process," Bajaj said. "We started with the idea that sustainability, done cheaply, is our company's calling card, especially for thread in the textile industry. The interviews revealed that though sustainability has always been a 'nice to have,' it isn't a big enough differentiator for the industry."
The bigger issue?  
"It's dyeing fabric, particularly cotton, because it has an unevenness that could result in a different wash on 'identical' shirts so identifying color discrepancies creates an extra step in the production process," Bajaj said.
As a byproduct of its textile recycling process, Refiberd was already preserving dye color and thus has the capability to dye the fiber itself, resulting in a consistent, even-colored thread.
"That's our real value position: We're the frontrunner in the industry for that, and we're doing it sustainably," Bajaj said.  
The team's research also revealed another entry point for its technology: clothing take-back programs, a major challenge for companies due to the sorting process, disjointed textile supply chain, and warehousing requirements.  
"Our technology automatically sorts garments, and then we recycle. That's an opportunity for us to show value to the end customer – whether we're handing logistics or handling chemical recycling in house," Bajaj said.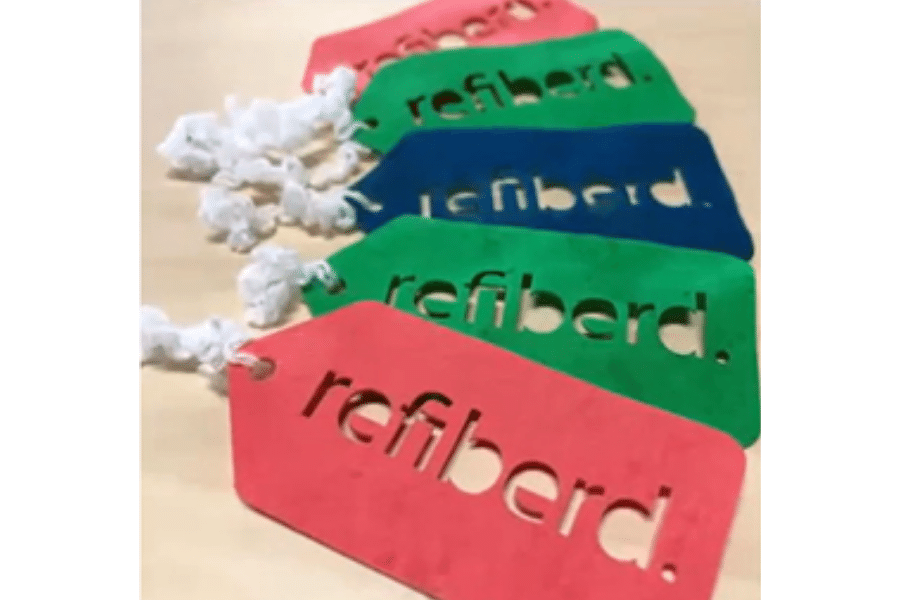 The company recently created paper from 100% recycled clothing and wants to produce fashion labels for brands, another avenue for its technology.
"I-Corps was so informative. Luckily, we're in a state now where we're getting a clear idea of how to pilot our capabilities with real customers in industry," Bajaj said.
Refiberd started its journey to I-Corps the year prior by participating in an introductory course at the NSF I-Corps Bay Area Node, housed at UC Berkeley.
"Rhonda Shrader and Dave Weiner have been so kind and generous about helping us go through the steps," Bajaj said. Shrader is Executive Director for the Bay Area Node; Weiner is the Program Manager.
Right before the I-Corps acceptance, the team received pre-seed funding from its lead investor, Better Ventures. That funding offered a chance for real mentorship in the industry and the opportunity to scale, including launching a new microfactory (and saying "goodbye" to the garage).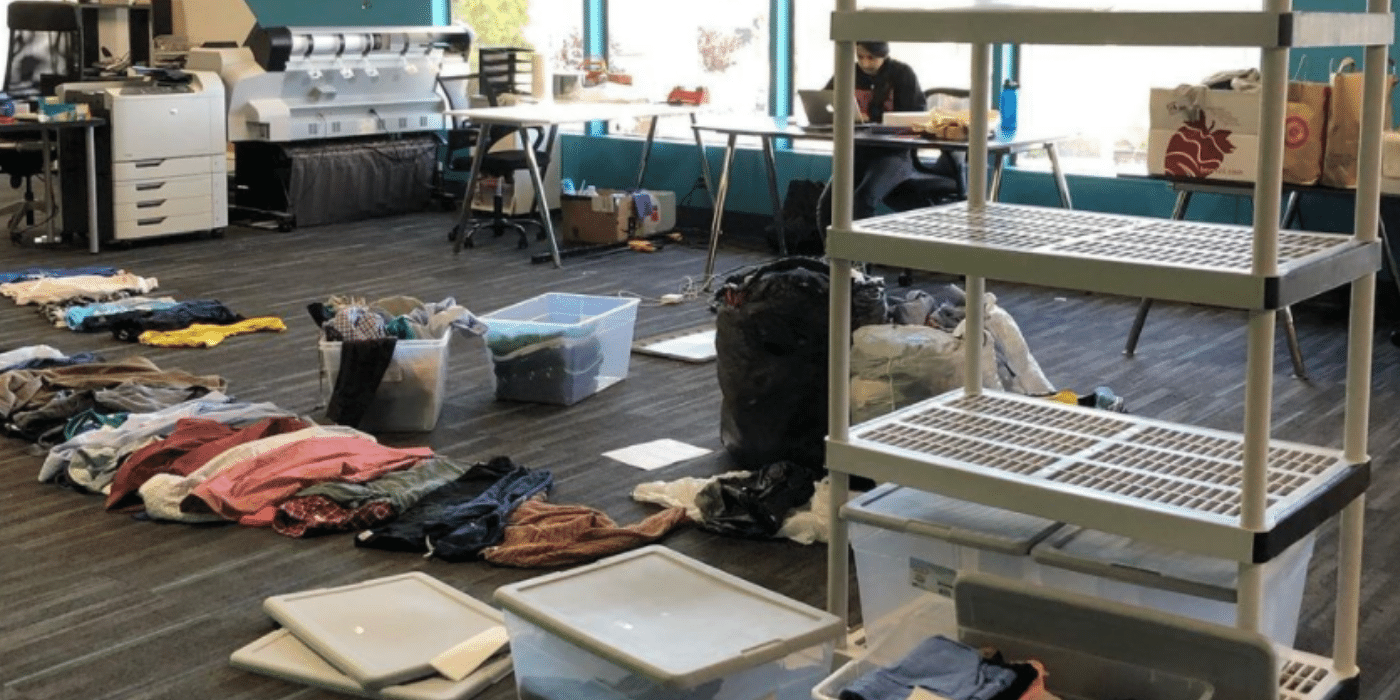 "We had just gotten some funding so we weren't sure if it was the right time for I-Corps," Bajaj recalled.
Adrian Ott, an adjunct professor at the Integrated Innovation Institute and a Certified National I-Corps Instructor, encouraged the team to pursue I-Corps.
"Courses at CMUiii, along with support from the VentureBridge program, prepared Sarika and Refiberd to address the rigorous challenges of the NSF program," said Ott who, as a National Instructor, has taught more than 125 NSF startup teams.
"When Sarika asked me to be the team's Business Mentor, I wasn't sure what to expect as a cohort participant instead of my usual role teaching as a National Instructor. Sarika was one of the top CMU students in my class and possesses all the attributes of a strong tech entrepreneur. Her startup concept is also solid, so the decision to mentor was easy," Ott said.
Olivia Robinson, an associate teaching professor at the University's IDeATe textile lab, joined the team as the Technical Lead / Principal Investigator. She also previously taught Bajaj and leveraged her network to help make introductions for the customer interviews.
"I learned a lot about the textile industry from Olivia," Ott said. "Every member contributed unique talents to the Refiberd team, which led to a strong outcome. Working with Sarika and Olivia was fun."
The Refiberd team also received, "The Spirit of I-Corps Award."
"It's like the MVP award for the cohort. I knew we were a strong team but was still pleasantly surprised. There were many exceptional teams from Harvard, Cornell, MIT, Berkeley and other top universities in the cohort of 27 teams," Ott said.
"Completing I-Corps helped us get on that first step to potentially receiving other grants, like one from the Small Business Innovation Research (SBIR) program," Bajaj said. "It's hard to get funding from VCs, especially in a nontraditional field. So it's an opportunity for us to keep growing because more grants are open to us now and we have more exposure, which makes such a difference for a company like ours."