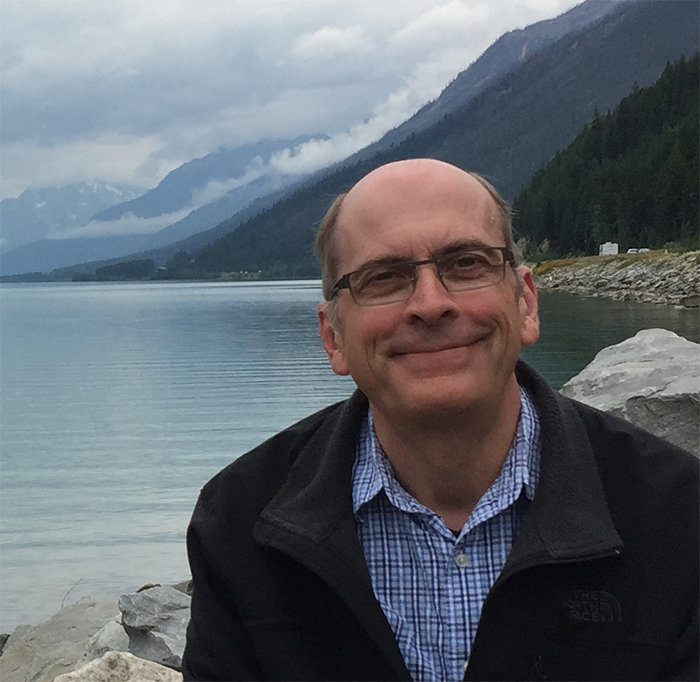 Volunteer Spotlight: John Nelson (S 1976)
Road Warrior
John Nelson (S 1976) has talked with hundreds of prospective students and applicants in the Rochester, New York, area as a Carnegie Mellon Admission Council (CMAC) volunteer. Even after 32 years, he still loves meeting future Tartans.
"It's a lot of fun to talk to students," he said. "But they do look younger every year!"
John, who graduated in 1976 from the Mellon College of Science with a degree in chemistry, has been an alumni admissions representative since 1985. (He later earned a Ph.D. in chemistry from Caltech.) CMAC volunteers act as a liaison and resource for CMU applicants, represent CMU at college fairs and visit secondary schools through the Adopt-a-High School program. John's experience with CMAC actually began when he was interviewed by a CMAC alumni volunteer as a high school student in Milwaukee.
Meeting with students and working as part of the CMAC Adopt-a-High School program is not about assessing students to see if they're "good enough to go to my school," said John. It's an opportunity to share an insider's look at the university and help students understand if CMU is a great fit for them, and it's a great way to get CMU in front of qualified students. He recalls his first time visiting a Rochester-area high school, a visit where he talked with no students but did have an opportunity to speak about CMU with the guidance counselor.
"I have never interacted with less than four to six students each year since," said John. "Visits like this help put CMU on the map for prospective students."
"This past fall, John visited more than 20 high schools in the Rochester area. To put this into perspective, our counseling staff is typically able to visit approximately four high schools in a city of Rochester's size when traveling to that city in the fall," said Justin Mohney, associate director of admission at CMU. "John's commitment as a volunteer amplifies Carnegie Mellon's reach in his community significantly."
Over the years, John also has volunteered for the Alumni Association Executive Board (now, the Alumni Association Board) and helped organize fundraising for his class reunions. He retired in 2011 after more than 30 years with Eastman Kodak. In addition to his work for CMU's admission office, since retiring, he volunteers as a master gardener, and he and his wife teach senior citizens how to use new technology like iPads and iPhones.
John encourages other alumni to get involved with the CMAC program in their own area.
"It takes less time than you think," he said. "It's a nice, rewarding way to give back to CMU."
The Carnegie Mellon Admission Council (CMAC) is an organization of hundreds of Carnegie Mellon alumni in the United States and several countries around the world who volunteer to assist the Office of Admission with the recruitment of admitted students. Those interested in becoming a CMAC volunteer should visit the CMAC web page for more information.
Connect with John on LinkedIn.