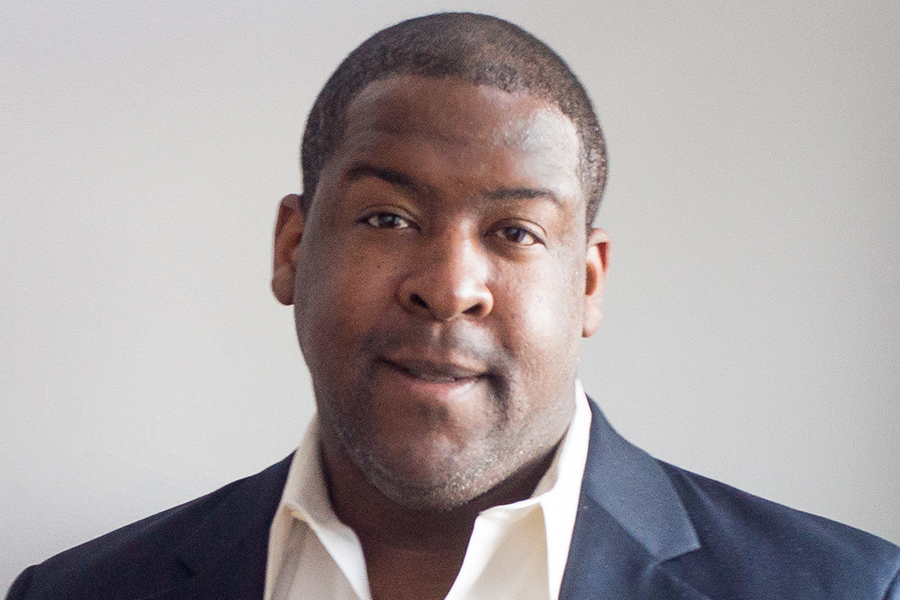 Volunteer Spotlight: Jertez Hunter (TPR 2013)
Jertez Hunter, a West Point graduate and U.S. Army veteran, knows the value of a strong support network — something he's helping to build for Tepper alumni.
Now a senior business manager with the Union Pacific Railroad Company's intermodal freight division in Omaha, Nebraska, the Virginia native volunteers with the Tepper Alumni Philanthropy (TAP) program to strengthen and expand the Tepper School's alumni network.
Seven years in the Army, which included service in Iraq, gave Jertez organizational and leadership skills he knew would transition well to the corporate sector. He decided to attend Carnegie Mellon's Tepper School of Business while still deployed, even taking the GMAT in Iraq! Jertez graduated with an M.B.A. in marketing and quantitative analysis in 2013.
Since 2014, he has worked with TAP in peer-to-peer outreach, engaging with and soliciting fellow alumni in his region, and continuing to leverage those leadership skills through this volunteer experience. Among his stand-out activities: building community and increasing philanthropy at Union Pacific through targeted, thought-provoking e-mails to fellow alumni encouraging their philanthropy and participation in alumni networking events. Since becoming the TAP leader for Union Pacific, he has increased engagement among the company's alumni from 33 to 95 percent.
Jertez stresses that the connections he makes with alumni in his company and region are a big benefit to his involvement. He appreciates that alumni engagement strengthens both CMU and Tepper, and has advantages at the individual level as well.
"We still benefit from CMU improving in the rankings and performing well," he says. "We can help with that by doing our part. It benefits us all."
Tepper Alumni Philanthropy (TAP) volunteers are an important part of Tepper's philanthropic efforts, serving as representatives of their classes, chapters or companies. TAP volunteers have access to resources to conduct successful, personal peer-to-peer outreach in a meaningful way that fits their busy lifestyles. Those interested in becoming a TAP volunteer should email Jessica Walker for more information.
Connect with Jertez on LinkedIn.