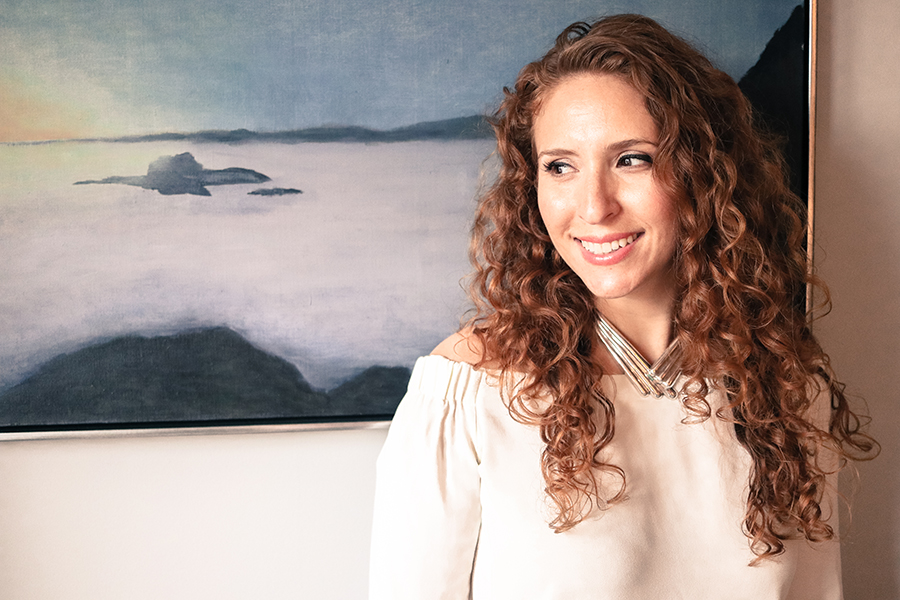 Volunteer Spotlight: Joanna Lovering (CMU 2004)
Joanna Lovering has felt passionately connected to Carnegie Mellon since her first visit as a high schooler. Nearly two decades later, Joanna continues to keep CMU close as a volunteer, contributing her time generously to current and prospective students and her fellow alumni.
Joanna's volunteer experiences allow her to use her natural skill in connecting with others to help CMU recruit the best and brightest, and nurture a strong alumni network around the world. A resident of New York City, Joanna conducts Carnegie Mellon Admission Council (CMAC) prospective student interviews; was a featured speaker at First-Year Orientation in 2016; conducted two CMUConnect webinars in 2014 and 2017 (the latter, a webinar on giving effective feedback); and was a panelist for Dietrich College's Under Construction annual career exploration program in 2015, 2016 and 2017. In March, she'll host her first alumni networking dinner in New York City.
Joanna, who has a BHA degree that combines drama and psychology, loves the opportunity to meet current and prospective CMU students and connect with her fellow alumni in ways that ultimately benefit the university.
"My career has been a winding road," says Joanna. "But it has always been about development, and coaching others to reach their goals and get 'unstuck,' an interest that actually began for me at CMU."
Joanna's career has focused on leadership development, training design and facilitation, and organizational change and communication, among others. She is currently director of customer engagement with NextGenVest, a company that coaches high school students through the process of financing their college education entirely through texting, and runs her own style and life coaching business, Copper + Rise.
"It brings me joy and fulfillment to give back to an institution that helped make me who I am," she says. "At first, I didn't realize how much joy it would bring me but being a representative of the school constantly reaffirms what a great decision I made to go there."
CMUConnect is a great way for alumni to share their professional knowledge and experience with current students or alumni through live on-campus and regional events or virtual networking and webinars. From leading an online presentation to hosting a networking dinner, opportunities are available that fit your schedule and interests. Email cmuconnect@andrew.cmu.edu to learn more.
Undergraduate alumni, make great volunteers for the Office of Admission. Contact Justin Mohney for details.
Connect with Joanna on LinkedIn.