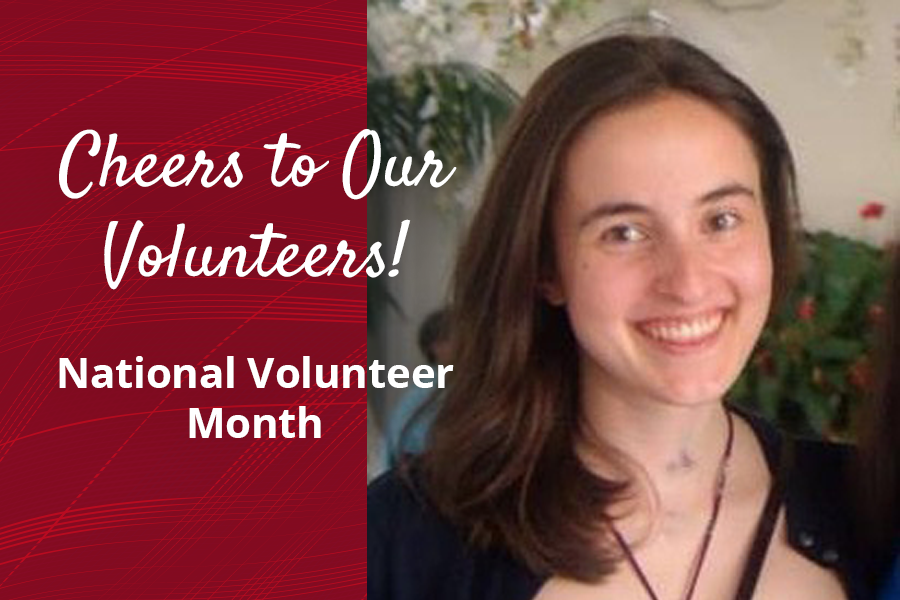 Volunteer Spotlight: Margaret Schervish (CS 2013)
Margaret Schervish is an Ambassador for a Future Generation of CMU Students
Margaret Schervish (CS 2013) is as thrilled today about Carnegie Mellon University as when she was an undergraduate. So, remaining connected with her alma mater is imperative. Margaret serves as an undergraduate admission volunteer, speaking with high school students who are interested in CMU. In the 2016 – 17 academic year, she was one of the most active members of the Carnegie Mellon Admission Council (CMAC), meeting with 20 prospective students and applicants.
"I want to stay involved with CMU and talk to students who are excited about it, so I can continue to pass on my excitement," she said.
Margaret speaks mostly with prospective students who are considering attending the School of Computer Science. She answers their questions, gets to know them and provides her perspective on what she liked about CMU. She sees her role as selling the university.
"I try to help them decide if CMU is going to be a good match for them," Margaret says. "I tell them about the challenging academics and how my time was spent on classes I was really interested in. Also, I talk about how CMU was very supportive of all the leadership and activities that I took on."
Margaret is delighted to get to know these potential future Tartans.
"There are a lot of crazy-talented applicants. I love hearing from somebody after they've started at CMU, asking a question or telling me about something we talked about or something they're involved in," she says. " It's really exciting to know that some of them are going to attend CMU, and we'll have that connection."
The CMU Alumni Association Board (AAB) is proud to recognize the great work of alumni volunteers and will spotlight them here each semester.
The Carnegie Mellon Admission Council (CMAC) is an organization of hundreds of Carnegie Mellon alumni in the United States and several countries around the world who volunteer to assist the Office of Admission with the recruitment of admitted students. Those interested in becoming a CMAC volunteer should visit the CMAC webpage for more information.