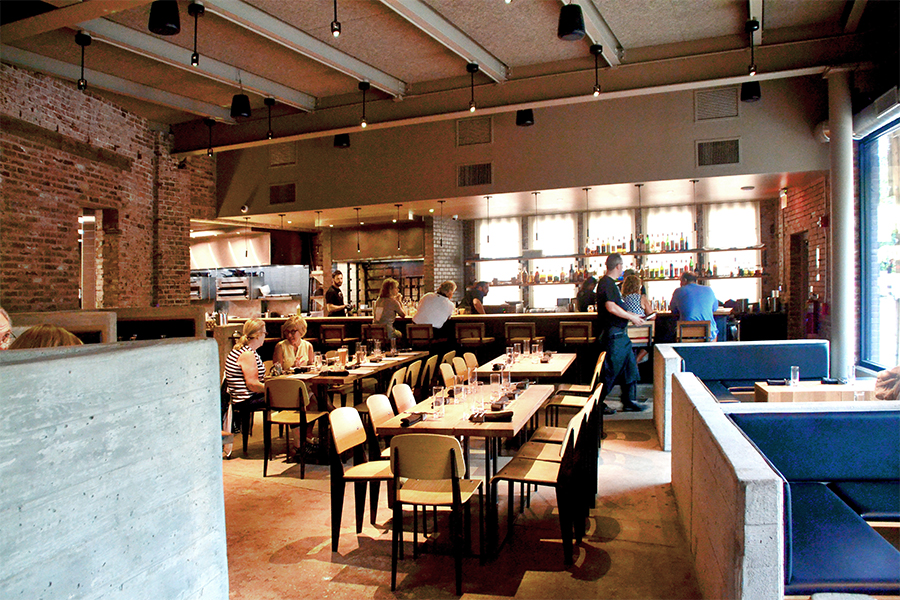 Superior Designs That Improve Lives
Alumni Christine Brill and Jonathan Kline translate their love for Pittsburgh into designs that respect its history and create new lives for old spaces.
Architect Christine Brill (A 1999) and urban designer Jonathan Kline (A 1998) are partners in marriage and in revitalizing and beautifying Pittsburgh — one space at a time.
"As a small architecture practice, we do a very broad range of really diverse projects," said Kline. 
Their decade-old design firm, Studio for Spatial Practice, is increasingly gaining local and national attention and awards.
One of the firm's nationally lauded projects is the award-winning restaurant Superior Motors in Braddock, Pa. Housed in a long-vacant car dealership across from the U.S. Steel's Mon Valley Works – Edgar Thomson Plant, the restaurant was conceived in collaboration with Executive Chef Kevin Sousa and Braddock Mayor John Fetterman. Superior Motors was named one of Food & Wine magazine's 10 "Restaurants of the Year 2018," the "Best New Restaurant of 2018" by Pittsburgh Magazine and is on Time magazine's list of "100 Greatest Places 2018."
"We immediately saw the potential for making a spectacular, unique space in this building across from the steel mill, whose shooting flames you can see from some of the tables. There were a lot of conscious decisions not to overly industrialize the interior or get gimmicky," Brill explained. "We wanted something unexpected and fresh and new in the space that was different from what you see across the street, but that's respectful and complementary."
Brill, a New Yorker, met Kline, a native of Squirrel Hill, during their undergraduate days in Carnegie Mellon's School of Architecture.
"Our talents and training overlap and complement each other," she said.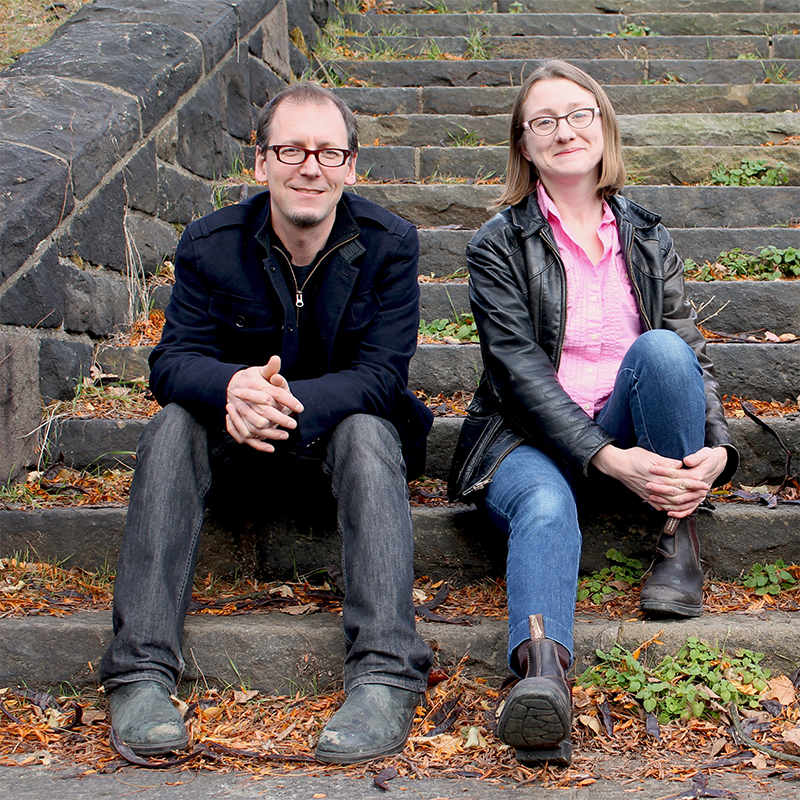 Brill and Kline trace the social responsibility that animates their careers to their experiences at Carnegie Mellon. They cite the influence of former School of Architecture instructor David Lewis, who taught that old places have value and practicing architects must listen to their residents and draw inspiration from the places' history. Former Architecture Professor Bruce Lindsey seamlessly integrated architecture, landscape, design and sculpture, and University Professor of History Professor Joel Tarr explained how planning, transportation and infrastructure have shaped the growth of cities.
They also credit School of Architecture Professor and Head Steve Lee and University Professor of Architecture and former school Head Vivian Loftness for career opportunities that helped make their own design firm a reality.
Along with landscape architect Jen Gallagher, Brill and Kline synthesize all of this inspiration into a multidisciplinary approach to architecture, urban design, landscape architecture and art that shapes the spaces they work on today.
Kline focuses on advancing the form and culture of cities and public spaces, especially through transportation and mobility. He led the massive project that resulted in the 2015 opening of a completely reconstructed East Liberty Transit Center, which included rebuilt bus platforms, a new pedestrian bridge and entry plaza, a bike parking facility, and close integration with an adjacent mixed-use development. The firm's award-winning bike shelter is also part of this project. 
"It's one of the most used stations in the region," he said, "and it went from a kind of horrible concrete pit surrounded by chain-link fences to a much better, modern-feeling station with a plaza and a garden." 
Kline is also an associate studio professor in CMU's School of Architecture. He teaches a graduate seminar in the methodology of urban design and contributes his professional practice experience to his semester-long project design courses, or "studios."
Brill said, "We appreciate old buildings and infrastructure, and we love bringing them into a new attractive life and promoting the culture of Pittsburgh."